Sony introduces new smartphone in Spain, Taiwan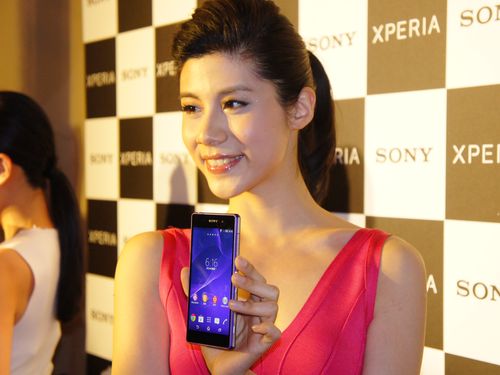 Taipei, Feb. 24 (CNA) Sony Corp. introduced its new flagship smartphone, the Xperia Z2, which features noise-canceling technology and ultra-high-definition video recording, in Spain and Taiwan simultaneously Monday.
The new product, boasting a 5.2-inch screen, will hit the local market in March at the earliest, said Jonathan Lin, general manager of Sony Mobile's Taiwan branch.
The phone, powered by a 2.3GHz quad-core Qualcomm Snapdragon processor and equipped with a 20.7-megapixel camera, is the world's first smartphone to incorporate digital noise-canceling technology.
Sony sold 40 million smartphones worldwide in 2013 and was listed among the top three smartphone vendors in 20 countries, including Taiwan, Lin said.
The new product was unveiled Monday at the Mobile World Congress (MWC) trade show in Barcelona and at a press event in Taipei.
That same day, South Korea's Samsung Electronics Co. also introduced its new phone-tablet device, the Galaxy Note 3 Neo, which will make use of the country's unique 700 MHz frequency, and said the product is expected to be in Taiwanese stores in the second quarter of 2014.
(By Esme Jiang and Elaine Hou)ENDITEM/J
Mobile World Congress 2014:●HTC issues warning to Samsung phone buyers of possible remorse●HTC unveils mid-range Desire phones, supercomputer initiative●Samsung's first 4G phone using 700 MHz to hit Taiwan in Q2●MediaTek reveals 64-bit LTE chip at 'mainstream price'●LG said to sell new G Pro 2 phablet in Taiwan in April●Acer debuts Liquid E3, Z4 phones ahead of Mobile World Congress