Festival kicks off in Kaohsiung to bring new life to old town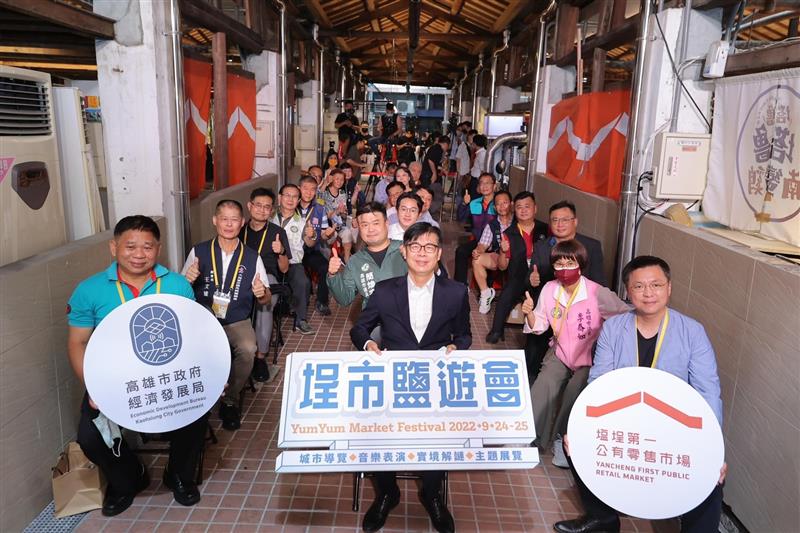 A multi-day festival featuring exhibitions and music performances kicked off in Kaohsiung's Yancheng District on Saturday, bringing new life to a district known for its rich cultural and historical heritage.
Jointly organized by the General Association of Chinese Culture (GACC) and Kaohsiung's Economic Development Bureau, the "YumYum Market Festival" features a variety of events, including concerts, guided city walks, treasure hunts, and exhibitions showcasing Yancheng's salt-making industry and culture.
With its mountains, seas and rivers, Yancheng District has long been known for its rich history and culture and is one of Kaohsiung's earliest trading hubs, GACC Secretary-General Lee Hou-ching (李厚慶) said.
He said the festival will help visitors explore the everyday lives in Yancheng's old town, and help them get to know the history and culture and enjoy the vitality of the district.
As part of the festival, 22 groups of musicians will perform over the weekend at Yancheng Green Gallery, Yancheng First Public Retail Market and Yancheng Citizen Square.
Guided city walks will also be held from Saturday to Nov. 13, featuring four different routes.
From Saturday to Oct. 10, treasure hunts and cultural exhibitions will also be held at various locations around Yancheng First Public Retail Market.
Visitors can find more information here: https://twdesign.tw/en/exhibition-view/34