Firefighter dies, over a dozen injured in Pingtung industrial park fire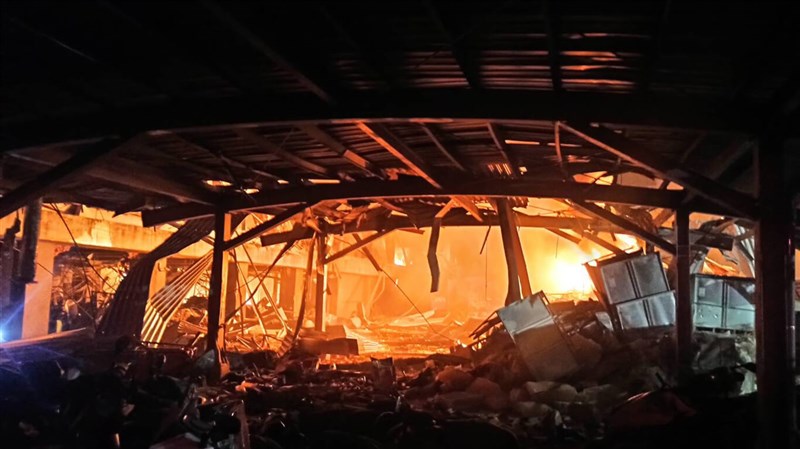 Taipei, Sept. 22 (CNA) A firefighter was pronounced dead after attending to a fire that broke out in a plant in Pingtung Technology Industrial Park on Friday, while more than a dozen people, including four firefighters, were rushed to hospital, according to local authorities.
The incident was first reported on Friday at 5:31 p.m., and 34 fire engines were subsequently dispatched to the scene.
While attempting to put out the blaze, another explosion took place which trapped five firefighters inside the plant, the local fire squad said.
Over a dozen people injured in the fire were hospitalized, including five firefighters, one of whom was in a critical condition and was later pronounced dead, local authorities said.
As of 8:49 p.m., no specific number of casualties caused by the fire and the explosion has been released.
Click here to read an updated story.