Jeremy Lin stirs retirement rumors in post game interview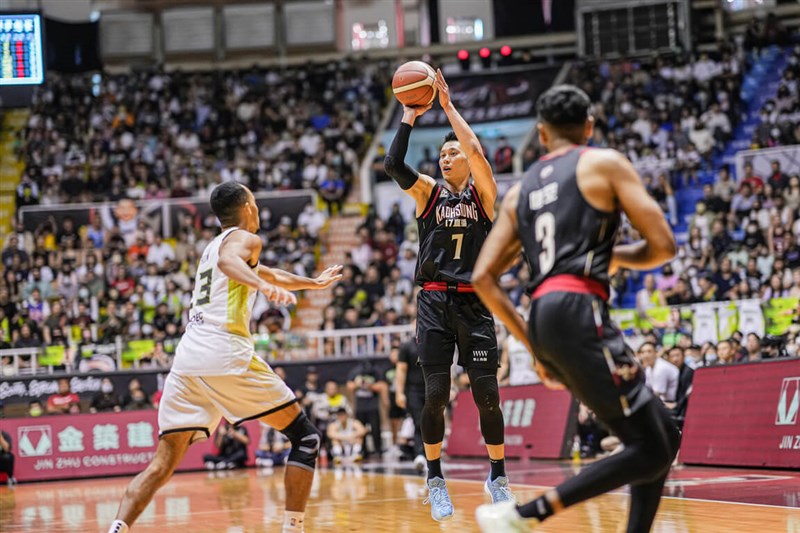 Taipei, May 14 (CNA) Former NBA phenom Jeremy Lin (林書豪) is unsure whether or not he will continue his career as a professional basketball player in Taiwan next season, he said on Sunday.
"I can't promise that I will continue to play ball next year," Lin said at the post game press conference that marked the end of his team's run this season, "This (his career) is something that is decided year-by-year."
The 34-year-old Lin made the response to inquiries from local media as to whether he would play with the Kaohsiung 17LIVE Steelers again next season.
On Sunday, the former NBA star's team tipped off against Formosa Taishin Dreamers for a spot in the 2022-2023 P.LEAGUE+ playoffs.
Despite multiple three-pointer attempts in the final minute of the game, the Steelers ended their season with an 89-92 defeat.
Since donning a Kaohsiung jersey in February this year, accompanied by constant chants of "MVP" from fans during his penalty shots, Lin has been credited with transforming the once bottom of the league Steelers from the biggest losers into playoff contenders.
His contribution could also be argued as the reason why his team fell three-points short of securing a second chance at getting to the playoffs in overtime, as Lin exited the court not even a minute into the second quarter after the Dreamers' American import player Chris McCullough landed an elbow to Lin's face when the two competed over a Dreamers' rebound.
Source: P.LEAGUE (if the video is not shown on your devices, please click "YouTube" to watch highlights of Sunday's game in Kaohsiung)
Lin spent the majority of the next three quarters in hospital before returning courtside to witness his team fall short of their playoff opportunity.
During the post game presser, Lin revealed that he most likely sustained a concussion and has been told to rest for a week or two.
Lin also told reporters that rather than putting the spotlight on him, he'd much rather celebrate the strides made by the team.
"A team that never gave up so that it has the chance to make the playoffs is a miracle," Lin said.
Asked about the possibility that he will continue to play in Taiwan next year, at times against his younger brother Joseph Lin (林書緯) of the New Taipei Kings, Jeremy Lin said he needed to discuss his future with his family before making a decision.