Dutch cyclist Jeroen Meijers wins Tour de Taiwan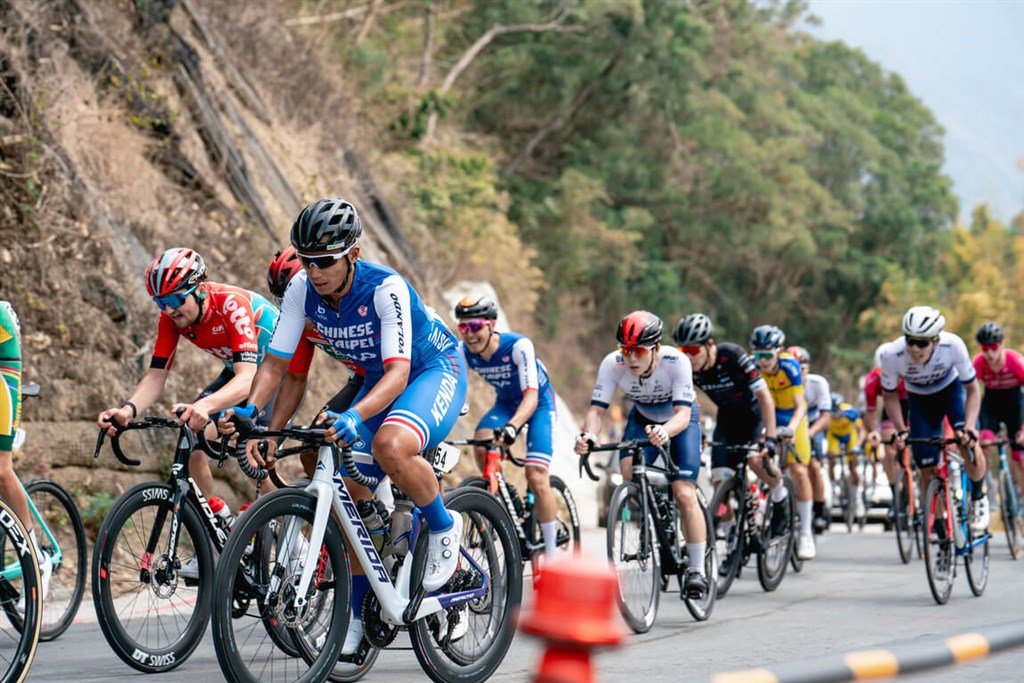 Taipei, March 16 (CNA) This year's Tour de Taiwan was a closely contested race won by Dutch cyclist Jeroen Meijers from the Terengganu Polygon Cycling Team.
Meijers was the overall winner in the individual general classification, with a total time of 15 hours 39 minutes and 49 seconds, followed by Spaniards Jordi Lopez Caravaca of Equipo Kern Pharma and Benjamin Prades Reverter of JCL Team UKYO in second and third place, just 1 second and six seconds behind the winner respectively.
Italian cyclist Enrico Zanoncello won the fifth stage of the Tour de Taiwan on Thursday, claiming his first victory in the annual professional road race.
Zanoncello, a member of the Green Project-Bardiani CSF-Faizane team, crossed the finish line in a time of 3:13:20, while Japanese Hayato Okamoto of Asian Racing Team finished second and Austrian Stefan Kovar of the Hrinkow Advarics placed third.
The highly competitive fifth and final stage of the Tour de Taiwan covered 146.44 kilometers, including three intermediate sprints and two King of the Mountain (KOM) sections, in warm sunny weather in the southern city of Kaohsiung.
Starting from Fo Guang Shan Buddha Museum in Dashu District, the riders headed north to Qishan, Meinong, Liugui, and Jiaxian, then turned back south through Shanlin, Qishan, Dashu, Yanchao, Nanzi, and Zuoying to finish at Kaohsiung National Stadium.
The first 80km of the course was over mountainous terrain for the two KOMs, climbing to an altitude of 540m. The race then moved to flat terrain, with the last few kilometers featuring sharp turns, according to the Chinese Taipei Cycling Association (CTCA).
After the first KOM at the 25km mark, several groups made breakaways, leaving the peloton 2 minutes behind at one point, the CTCA said.
However, the peloton caught up with the breakaways 6km before the finish line, which involved a bunch sprint of 80 cyclists, the CTCA said.
Zanoncello won the sprint to the line, followed by Okamoto and Kovar, it said.
At the post-race press conference, Zanoncello said he could not be happier to have claimed his first professional victory at Tour de Taiwan.
"My teammates did a great job leading me out for the final 1km, and I was able to make the most of that opportunity," he said. "It's been an incredible experience to race here in Taiwan.
He said that with the race over, he was looking forward to "trying some local cuisine, especially the famous beef noodles."
Terengganu Polygon Cycling Team of Malaysia won the Team General Classification with a time of 47:00:11, 6 seconds ahead of the second placed Team Hrinkow Advarics Cycleang of Austria.
This year's Tour de Taiwan, held March 12-16, covered a total of 670.3 kilometers in five stages and included stops in Taipei, Taoyuan, Hsinchu, Nantou and Kaohsiung.