P. LEAGUE+ & T1 LEAGUE
/
English commentary set for Dwight Howard's weekend debut in T1 LEAGUE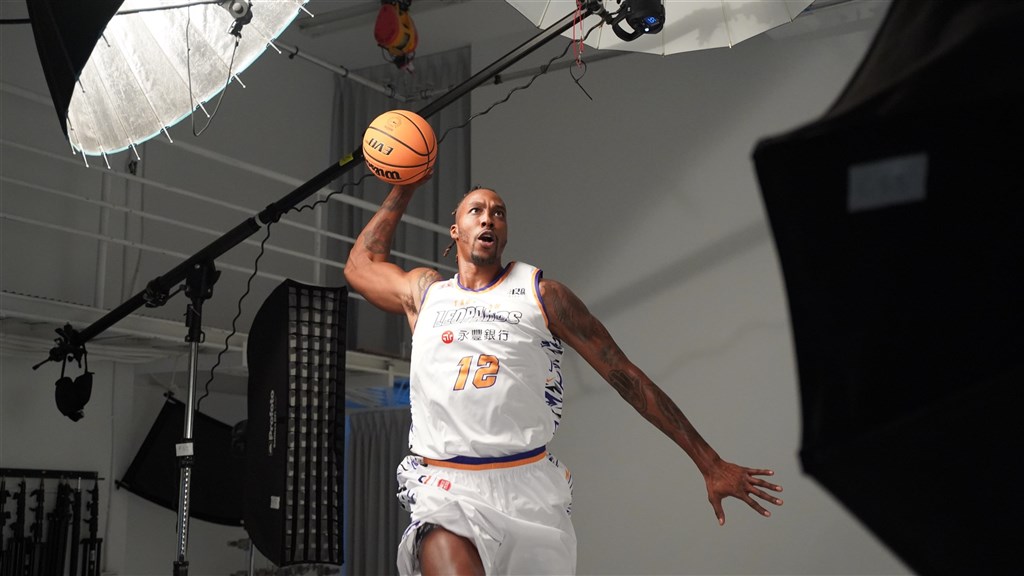 Taipei, Nov. 17 (CNA) Former NBA player Dwight Howard's debut this weekend with pro basketball club Taoyuan Leopards in Taiwan's T1 LEAGUE will be streamed with English commentary for international viewers, according to the league.
To cater to international viewers who want to catch Howard's first two games in Taiwan, English commentary will be available for the live streamed games on YouTube Saturday and Sunday, when the Leopards host the New Taipei CTBC DEA and the Taichung Suns, respectively, at National Taiwan Sport University's multipurpose gymnasium in Taoyuan, the league said.
The commentary will be provided by Taiwan men's national basketball team head coach Charlie Parker and Bros Sports Marketing agent Taylor Chen.
It will be the first time the T1 LEAGUE has provided English commentary, although P. LEAGUE+, another pro basketball league in Taiwan, already provides English commentary for its games.
In a written reply to CNA, the T1 LEAGUE said English commentary will be provided for Howard's first two games. Following those matches, an evaluation will be conducted before a decision is taken on whether to continue the service for other games.
Howard, nicknamed "Superman," arrived in Taiwan Nov. 10, just two days after the Leopards announced they had signed the NBA star.
The 2.08-meter Howard, who will turn 37 in December, was the first overall pick in the 2004 NBA draft and has been an eight-time All-Star and three-time Defensive Player of the Year during his career. He also won a championship with the Los Angeles Lakers in the 2019-2020 season.
Dubbed the "Dwight Howard effect," the basketball star has taken the local media by storm, attracting crowds of people asking for autographs and selfies wherever he goes.
In addition, the Leopards also sold 60,000 tickets for their four home games in November and December within 10 minutes of them going on sale on ticketing platforms last week.
Related News
Nov. 15: Dwight Howard tours Taoyuan night market, samples chicken butt on a stick
Nov. 12: Ex-NBA star Dwight Howard says he chose Taiwan because of strong fan base
View All