Taiwan immigrant football competition aims to break down barriers
New Taipei, Aug. 23 (CNA) An annual friendly football competition that brings together migrant, expat and local teams in Taiwan kicked off in New Taipei Saturday after a one-year hiatus, with scores of people gathered at Xinzhuang Sports Park for the opening ceremony and to watch the first four matches.
The 2022 Taiwan Cup Taiwan Immigrants Football Competition features the top two teams from the 2021 Taiwan Immigrants Football League's northern, central, and southern conferences, as well as invited teams, according to the organizer NGO Global Workers' Organization (GWO).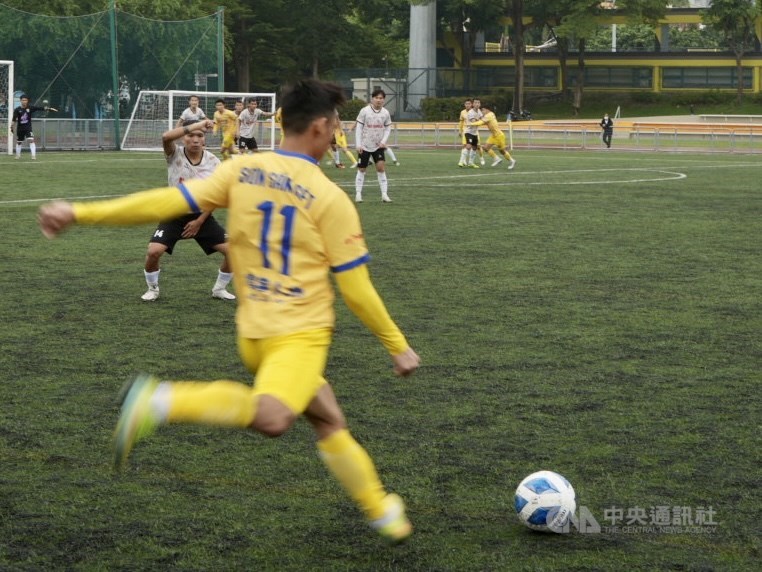 Karen Hsu (徐瑞希), the GWO's founding chairwoman, told CNA the purpose of the tournament is to help people of all nationalities break down barriers and create mutual understanding and friendship through football.
GWO aims to create an environment where migrant workers, white-collar expats and Taiwanese people can all play together, Hsu said.
Kaohsiung American School's football coach Victor Liang (梁保華), who takes on an advisory role for GWO's Taiwan Cup, told CNA he hopes local Taiwanese can see the passion migrant workers have for football, which makes every match intense.
"The passion for football that they (migrant workers) have, that's something the locals don't have," Liang said.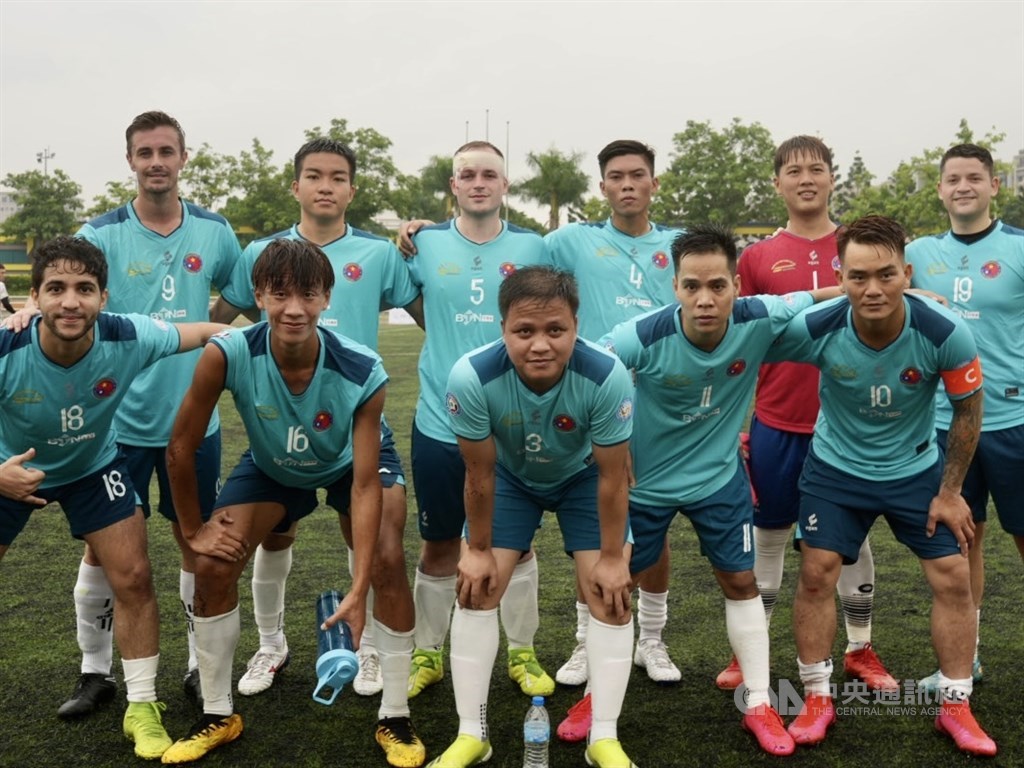 33-year-old Tom Adam Clarke, an actor from England, said his team, the Xinzhuang FC, is a union of football players from different countries, including Vietnam, Scotland, England, Colombia, Chile, Taiwan, and Gambia.
"It (football) brings people together, which is very important. After COVID-19 ... people were a little bit distant with each other, but it's great to bring people back together and a community back together," Clarke said.
The Taiwan Cup Taiwan Immigrants Football Competition was not held in 2021 due to the COVID-19 pandemic.
On Saturday morning, Xinzhuang FC defeated Forza Indonesia FC 4-0, while Songlam FC defeated Bacgiang FC 1-0.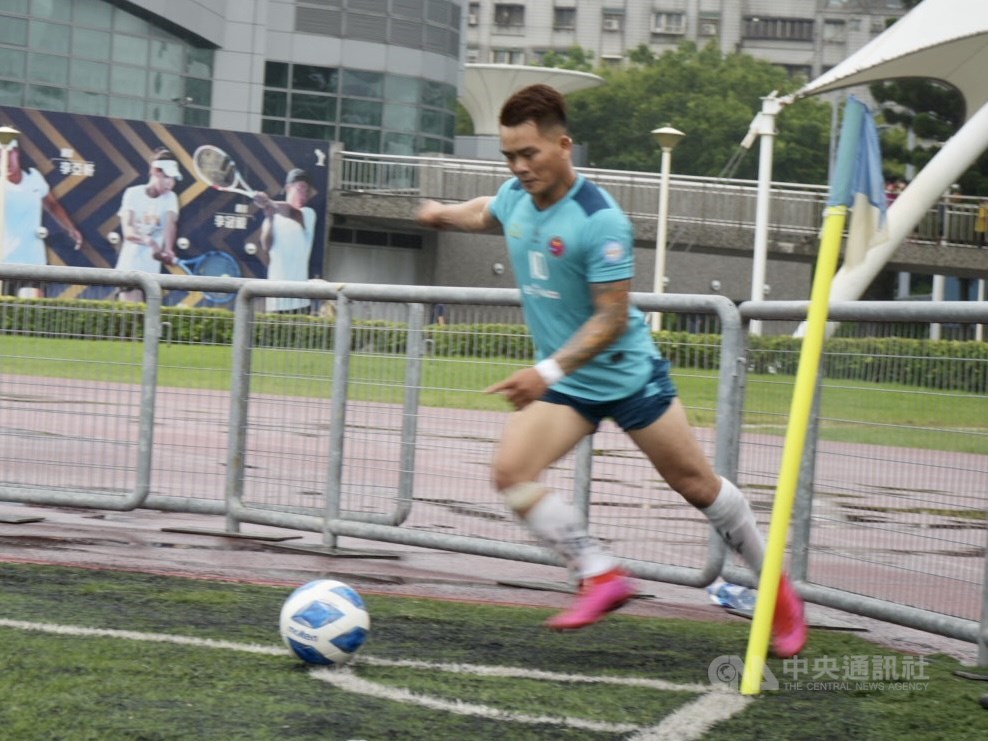 The 100 Pacers FC will play Gambia FC, and Anh Em FC will face Datviet FC later in the day.
The four winning teams will advance into the semifinals and the top two teams will play the finals on Sunday, according to the GWO.