Taiwan swimmer advances to world championships semifinal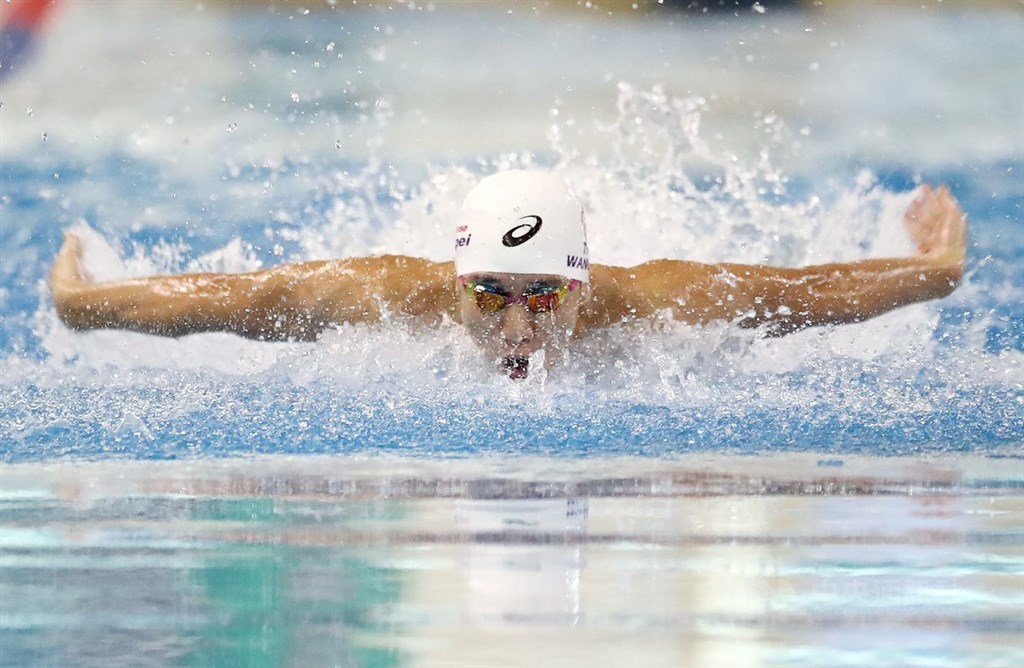 Taipei, June 20 (CNA) Taiwan swimmer Wang Kuan-hung (王冠閎) qualified for the semifinals at the Federation Internationale de Natation (FINA) World Championships in Budapest on Monday, becoming the first male athlete from Taiwan to achieve this feat.
The 20-year-old Wang placed 16th overall in the men's 200-meter butterfly heats after he swam 1:56.87 in his heat, trailing first-place swimmer Kristof Milak of Hungary by 2.77 seconds.
Behind Milak and his time of 1:54.10 was Nice Ponti of Switzerland, with 1:54.75, while the swimmers in 3rd to 15th place all finished between 1:54 and 1:56.
According to the organizer FINA, the top 16 athletes in the heats will go on to compete in the semifinals on Tuesday.
Swimming coach Huang Chih-yung (黃智勇) told CNA that Wang was the first male Taiwanese to ever qualify for the semifinals at the FINA world championships.
Huang said his result was encouraging for other Taiwanese swimmers as well.
The young Taiwanese competed in the Summer Olympics in Tokyo last year, but lost a chance to vie for a medal after being unable to advance from the men's 200m butterfly semifinals.
Wang represented the San Francisco-based Cali Condors team in the International Swimming League season in 2020.
The 19th FINA World Championships Budapest 2022 will run until July 3.