Chiu Yi-ching wins women's recurve bronze at World Cup event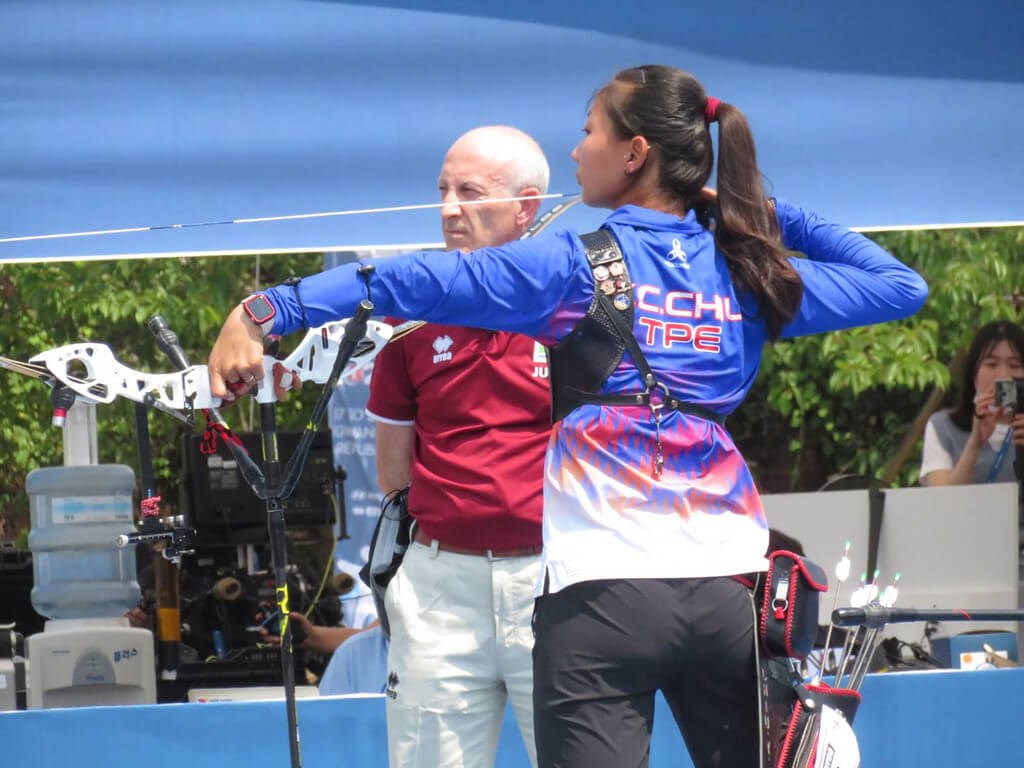 Taipei, May 22 (CNA) Taiwan's Chiu Yi-ching (邱意晴) bagged a bronze medal in the first Archery World Cup event of her career, the women's individual recurve event at the 2022 Hyundai Archery World Cup event in Gwangju, South Korea, on Sunday.
The 18-year-old Chiu defeated compatriot Kuo Tzu-ying (郭紫穎) 6-2 in the bronze medal match, after losing in the semifinals to Lee Gahyun of South Korea 6-2.
Kuo, 19, reached the semifinals by defeating Taiwanese Olympian Lei Chien-ying (雷千瑩) 6-5 in a one-arrow tiebreaker, but then was shut out by top seed South Korean Choi Misun, who eventually won the women's individual recurve event.
The World Cup event in Gwangju was the second stage of a four-stage World Cup tour that will culminate in the World Cup Final in Mexico in October.
Kuo and Chiu are both representing Taiwan on the World Cup tour for the first time this year, and compete using the recurve bow, which is the bow used in Olympic competition.
Chiu did not compete in the first World Cup stage in Antalya, Turkey, in April, while Kuo was the fourth best qualifier and reached the quarterfinals in her World Cup debut before falling to Laura Van der Winkel of the Netherlands 6-5 in a tiebreaker.
Chiu's medal was the second won by Taiwan in Gwangju after the mixed compound bow team took gold on Saturday.
The men's recurve team, which won gold in Antalya behind Olympians Tang Chih-chun (湯智鈞) and Wei Chun-heng (魏均珩) and newcomer Su Yu-yang (蘇于洋), was ousted by the United States 5-4 in the second round of the men's team event in Gwangju.
The seasoned veteran Wei was replaced on the team in Gwangju by 19-year-old Tai Yu-hsuan.