OLYMPICS
/
Taiwan ice skater has funding suspended for 2 years over Beijing Olympics row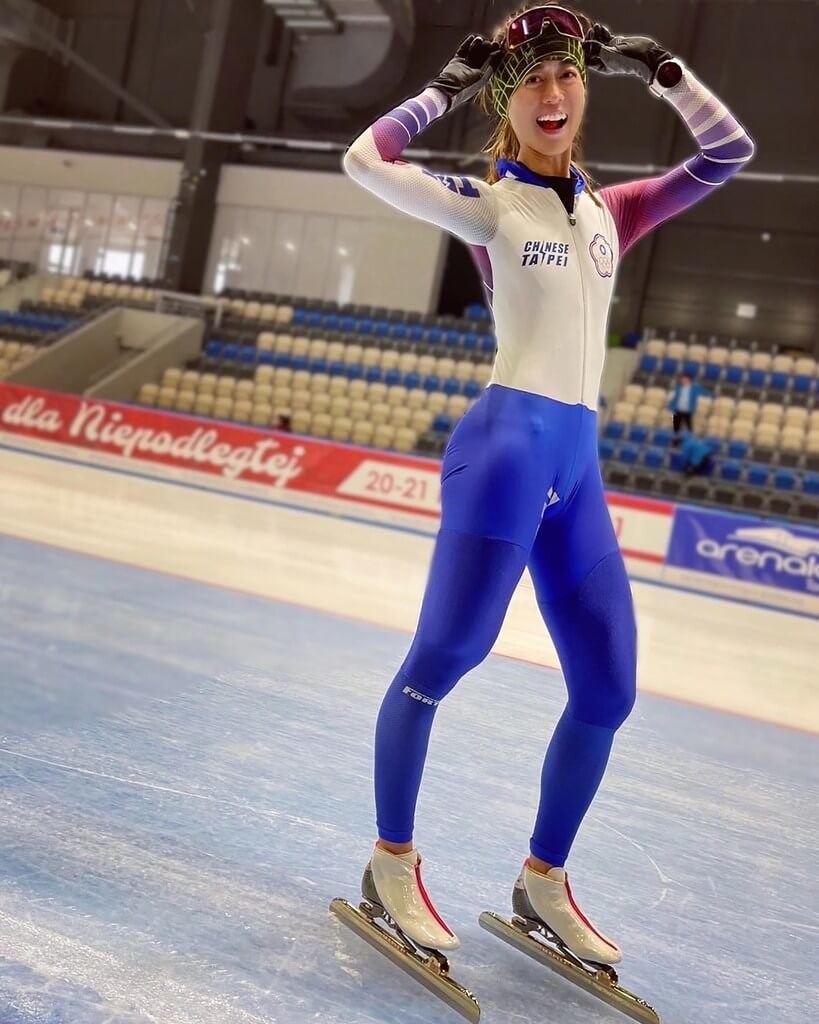 Taipei, March 3 (CNA) Taiwan's Sports Administration (SA) said Thursday it will stop paying competition and training subsidies to speed skater Huang Yu-ting (黃郁婷) for two years as punishment for remarks she made at the Beijing Winter Olympics.
The punishment, which went into immediate effect Thursday, was decided after a special meeting Wednesday evening, Lan Kun-ten (藍坤田), head of the Sports Administration's Competitive Athletics Division said.
According to local media reports, the meeting was attended by members of the Chinese Taipei Olympic Committee and Chinese Taipei Skating Union, legal experts, academics and Huang herself via online conferencing.
During the meeting, Huang was asked if she had anything to say at which point she apologized, according to local media reports.
Huang and another skater filed for a joint training subsidy of NT$1.9 million (US$67,678.34) last year, according to media reports.
The controversy over Huang's comments and actions leading up to the Beijing Winter Olympics started with a training video in which she wore a Chinese national team skinsuit posted to Instagram on Jan. 23.
The post began attracting attention on Feb. 3, after which Huang, one of four athletes on the Taiwan Olympic team, removed it.
After removing the video, Huang posted a response to the controversy, saying: "Sports is sports."
"In the world of sports, we don't have different nationalities and are all good friends when away from the competitive stage. I do not wish to take the attention from what is important," she wrote.
The 33-year-old skater later apologized, and while the national Sports Administration chided her for being insensitive to the subtleties of cross-trait politics, it initially said she would not be punished
Huang also served as one of Taiwan's two flag-bearers at the Olympics' opening ceremony and was allowed to compete as planned.
However, during the Games, Huang again stirred up controversy by making comments in an interview that some people in Taiwan said were unacceptable.
After finishing 26th in the women's 1,500-meter race on Feb. 19, Huang was quoted in the Beijing Daily as saying that she felt warmly welcomed by the crowds in Beijing and was deeply moved by such strong support.
"I felt as if I was competing on home turf," she was quoted as saying in the news report.
Just before the Games wrapped up on Feb. 20, Cabinet spokesperson Lo Ping-cheng (羅秉成) said in a statement a day earlier that Premier Su Tseng-chang (蘇貞昌) had instructed the Ministry of Education, which is in charge of the Sports Administration to conduct an investigation into Huang's "inappropriate actions" and mete out suitable punishment.
On Feb. 21, Education Minister Pan Wen-chung (潘文忠) said the government would discipline Huang for "repeated inappropriate remarks."
"Athletes representing Taiwan at international events receive taxpayer funded subsidies," Pan said. "They need to realize that they are representing the country and should act and speak in accordance with the people's expectations instead of hurting their feelings," he said.
Pan said at the time that the Sports Administration would meet with members of Taiwan's Olympic committee and skating association in about two weeks' time to discuss how to discipline Huang.
However, Huang did not return to Taiwan after her competitive events at the Winter Olympics and reportedly traveled to the United States from Beijing on Feb. 19.
Opposition Kuomintang (KMT) lawmakers have blasted the government's plan to punish Huang, saying nowhere in the existing rules and guidelines does it stipulate that Taiwanese competitors who wear the team suit of another country will be punished.
KMT lawmaker Lee Guei-min (李貴敏) accused the government of creating an atmosphere of fear and encouraging anti-China sentiment.
View All