OLYMPICS
/
Taiwan holds flag waving ceremony for Winter Olympic athletes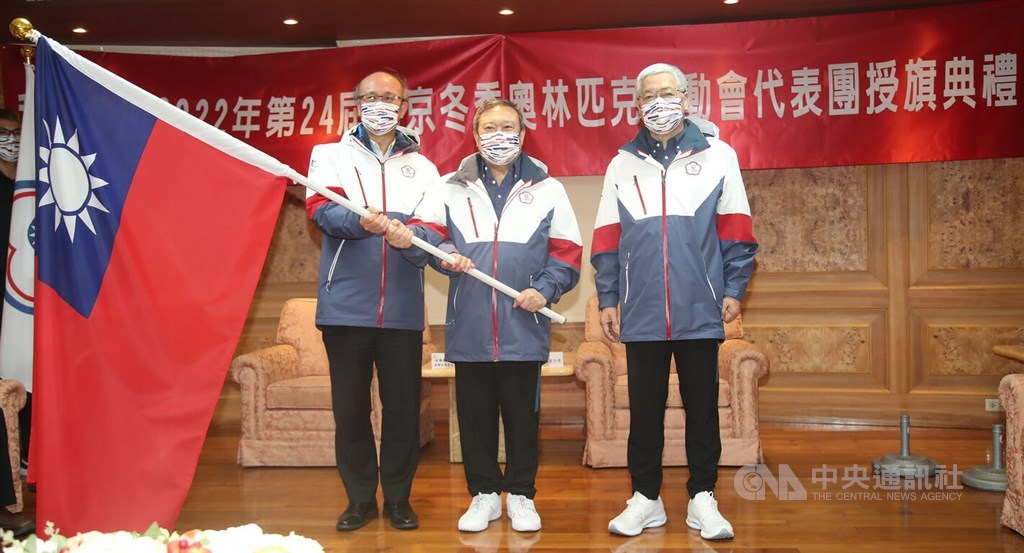 Taipei, Jan. 19 (CNA) Taiwan held a flag waving ceremony in Taipei on Wednesday to send off its delegation to Beijing for next month's Winter Olympics, though none of the athletes expected to compete were on hand.
Members of Taiwan's delegation, which will consist of four to six athletes, three coaches, two medical personnel, and five administrative officers, will begin leaving for Beijing from Taiwan or their training locations overseas starting Jan. 25.
At present, four Taiwanese athletes have qualified to compete in the Winter Olympics, being held Feb. 4-20.
They are speed skater Huang Yu-ting (黃郁婷), who will compete in the women's 500m, 1000m, and 1500m races, skiers Lee Wen-yi (李玟儀) and Ho Ping-jui (何秉睿), who will appear in the men's and women's slalom, respectively, and Lin Sin-rong (林欣蓉), who will take part in the luge women's singles.
None of them could attend the send-off Wednesday because they are either training abroad or, in the case of Ho, still in quarantine-related protocols in Taiwan.
Two more athletes are currently on a reserve waiting list and will know if they qualify for the Winter Olympics by Saturday, the Sports Administration said.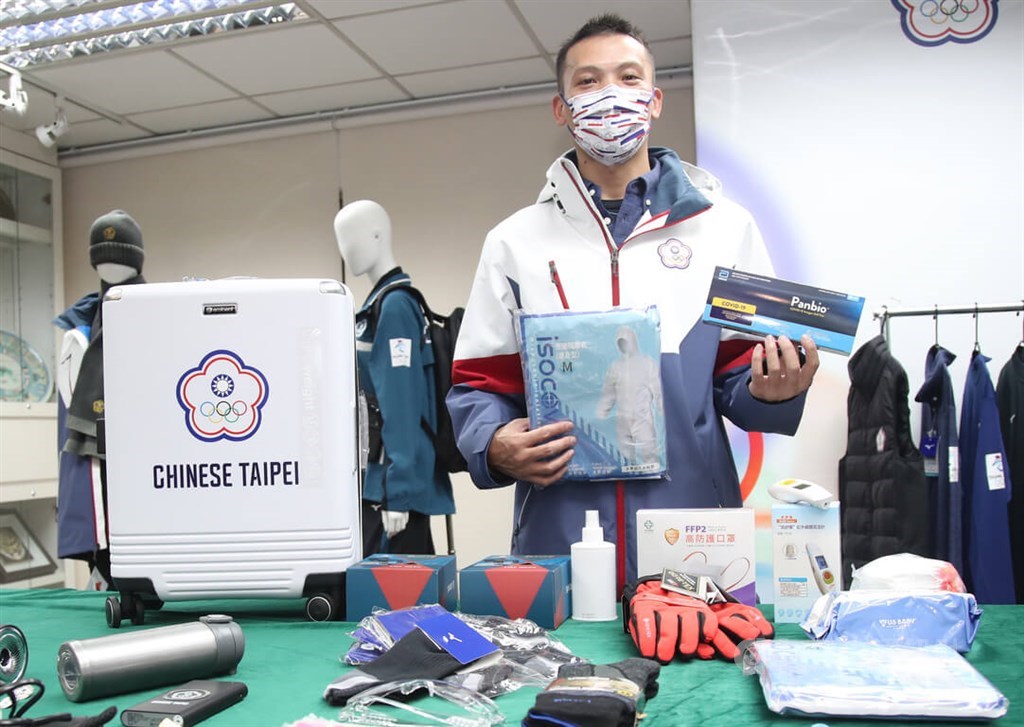 Sports Administration Interim Director-General Lin Teng-chiao (林騰蛟) acknowledged after the ceremony that it was a challenge for Taiwan with its subtropical climate to develop winter sport athletes, and said that having Taiwanese qualify in three events was not easy.
"We have qualified in luge and speed skating before, but it was the first time in 30 years we qualified for alpine skiing," Lin said.
Lin hoped the athletes will perform their best and not get involved in politics, he said, as some countries have decided to express their dissatisfaction with Beijing's human rights record by not sending official diplomatic delegations.
"We will try to uphold neutrality in international competition and the ideas of certain governments should not influence our athletes to fully concentrate on their events," Lin said.
The Sports Administration is committed to ensuring that Taiwan's athletes can compete at the Winter Olympics because they have put a lot of hard work and preparation into it while the Chinese Taipei Olympic Committee will be responsible for looking after Taiwan's athletes at the Games, he said.
As much as the athletes will represent Taiwan (which will compete under the name Chinese Taipei in Beijing as it does at all Olympic Games), Taiwan's sports agencies can only provide limited assistance.
When asked what type of help the Sports Administration and Chinese Taipei Olympic Committee have provided to qualified athletes prior to the Winter Olympics, luge team coach Lin Chui-bin (林垂賓) told CNA that the agencies do ask what the athletes may need.
"But we are overseas most of the time, so in that circumstance, it is a bit harder," he said.
View All