Taiwanese pitcher Chang Hung-leng signs with MLB Pirates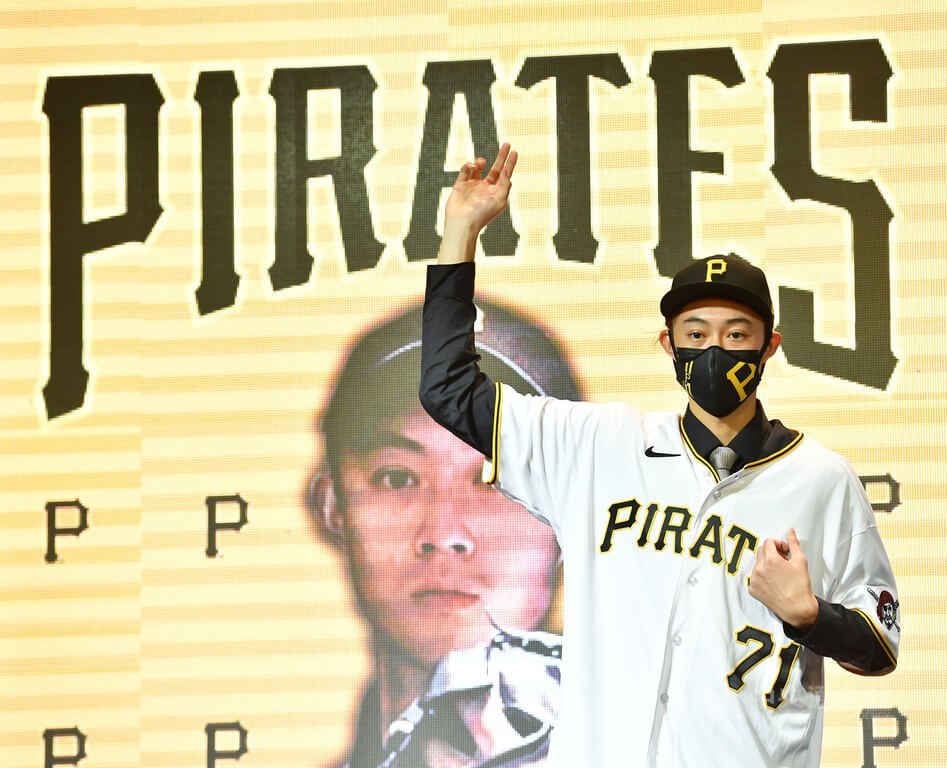 Taipei, Jan. 19 (CNA) Taiwanese pitcher Chang Hung-leng (張弘稜) officially signed with Major League Baseball's Pittsburgh Pirates at a ceremony in Taipei on Tuesday, a move that had been anticipated for days in international media.
A report published on the Pittsburgh Pirates' website Saturday said the club was expected to secure him for a US$500,000 signing bonus.
The size of the signing bonus could not be independently confirmed, but if true it would be the fourth highest bonus paid by the Pirates during the current international signing period.
The players who received bigger bonuses were outfielder Tony Blanco Jr. (US$900,000), shortstop Yordany De Los Santos (US$1.2 million), and pitcher Pitterson Rosa (US$$700,000).
Speaking with media at the ceremony, Chang said he was first inspired to play baseball while in elementary school when he saw Taiwanese pitcher Wang Chien-ming (王建民) highlighted on the news for his exploits in the big leagues.
"It was really impressive when a Taiwanese performed well in the United States and had the whole world take note of him," said Chang, who hoped to be ready to play in the majors in four years.
The signing ceremony in Taipei on Tuesday. CNA video Jan. 18, 2022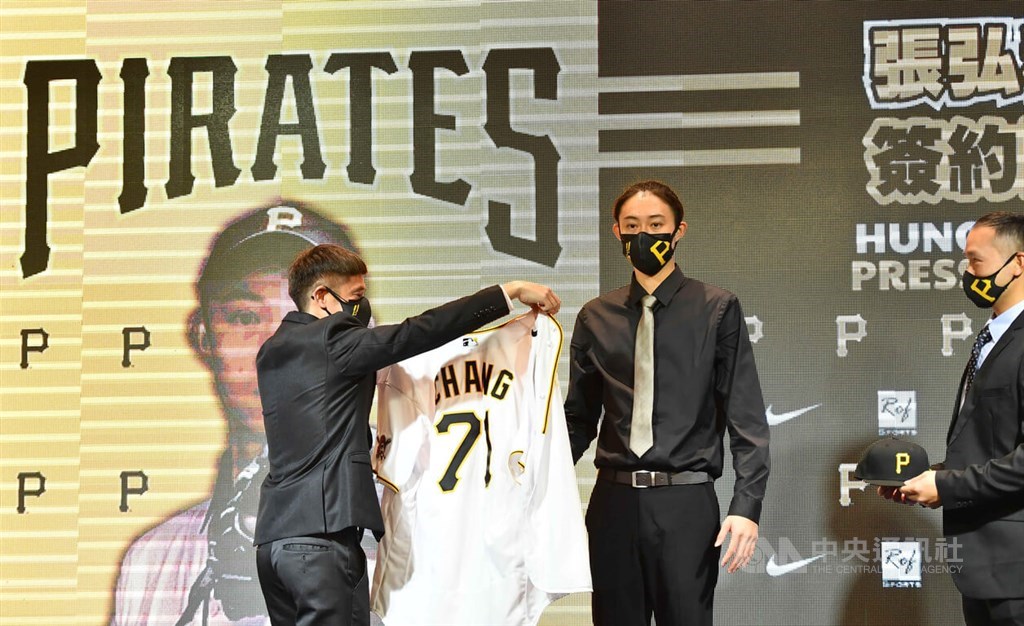 The 20-year-old Chang, who graduated from Kaohsiung Municipal Sanmin Senior High School in 2020, caught the eye of local and international scouts with an expansive repertoire led by a 95-mile per hour fastball.
The 190cm Chang also throws a change-up in the low-80s, a curveball in the mid-70s, and a splitter and slider, and he even picked up a cutter in 2020 to pair with his four-seam fastball.
After graduating from high school, Chang joined a baseball training program at Asia University in Taichung and also played for the semi-professional Taiwan Power Company baseball team.
At the end of last year, Chang traveled to the Dominican Republic for a tryout, and he impressed the Pirates, leading to his signing.
Chang will be the third active Taiwanese player within the Pirates system, joining pitcher Chen Po-yu (陳柏毓) and infielder Cheng Tsung-che (鄭宗哲).