CTBC Brothers: Wang Chien-ming to stay as farm team pitching coach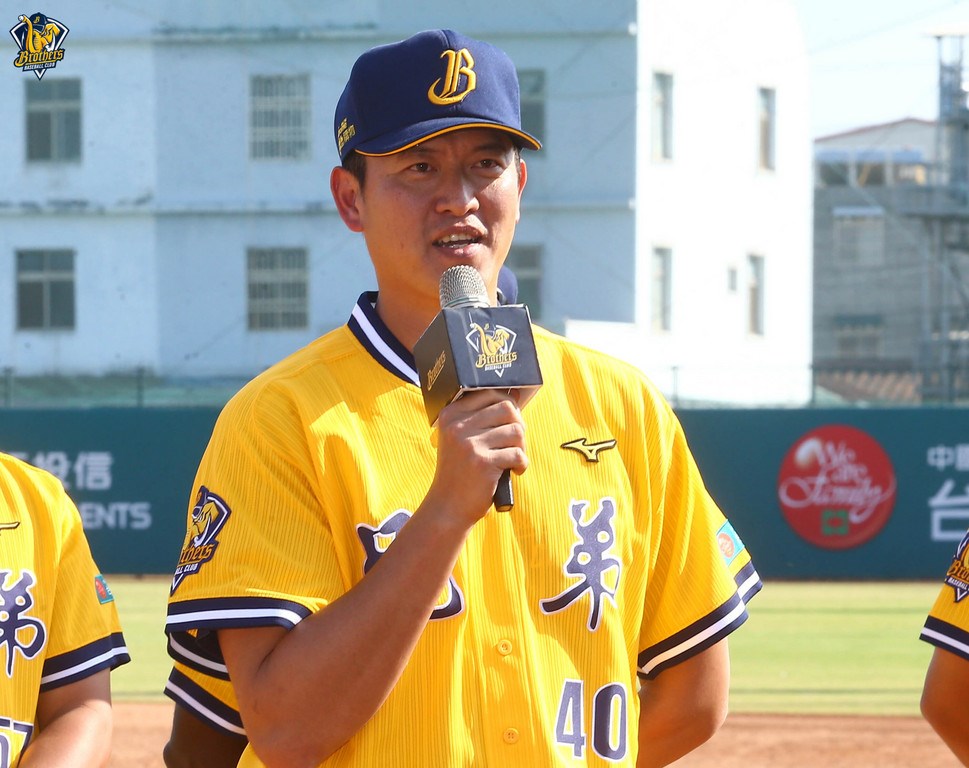 Taipei, Dec. 29 (CNA) Former Major League Baseball (MLB) pitcher Wang Chien-ming (王建民) will remain with the CTBC Brothers as a pitching coach after finalizing the details of a new three-year contract with the reigning Chinese Professional Baseball League (CPBL) champions.
Wang first took on the role as pitching coach for the CTBC Brothers in 2020 helping to develop prospects in the club's farm team, and the team announced an agreement to extend his tenure in the role Wednesday.
The Brothers said in a statement that Wang was in agreement with the club's system and that during his time as a pitching coach, he had not only taught baseball skills to the ballclub's prospects but also acted as a mentor to many of the younger players.
"He gets along well with the CTBC Brothers big family," the statement said.
Wang will continue to assist Peng Cheng-min, (彭政閔), CTBC Brothers deputy manager and farm manager, to strengthen the bullpen for the minor league team, the club said.
In response, Wang's management agency said that the Brothers had put in a lot of effort into its farm team, adding that Wang felt he had unfinished business with the club and couldn't bear to say goodbye to many of the young players on the team.
Hopefully, there will be opportunities or other ways to help more young Taiwanese pitchers in the future, the agency said.
Wang, signed by Major League Baseball's (MLB) New York Yankees in 2000 as an amateur free agent, made his big league debut for the Bronx Bombers in 2005.
Wang went on to play for several MLB until 2017, when he was left without a contract, and he later returned to Taiwan after failing to secure another deal in North American baseball.
The former New York Yankees ace also worked as the guest coach for the Fubon Guardians in 2018 and as bullpen coach for Team Taiwan at the Premier12 tournament in 2019.
(By Yang Chi-fang and William Yen)
Enditem/ASG