American basketball player William Artino arrives, will soon become Taiwanese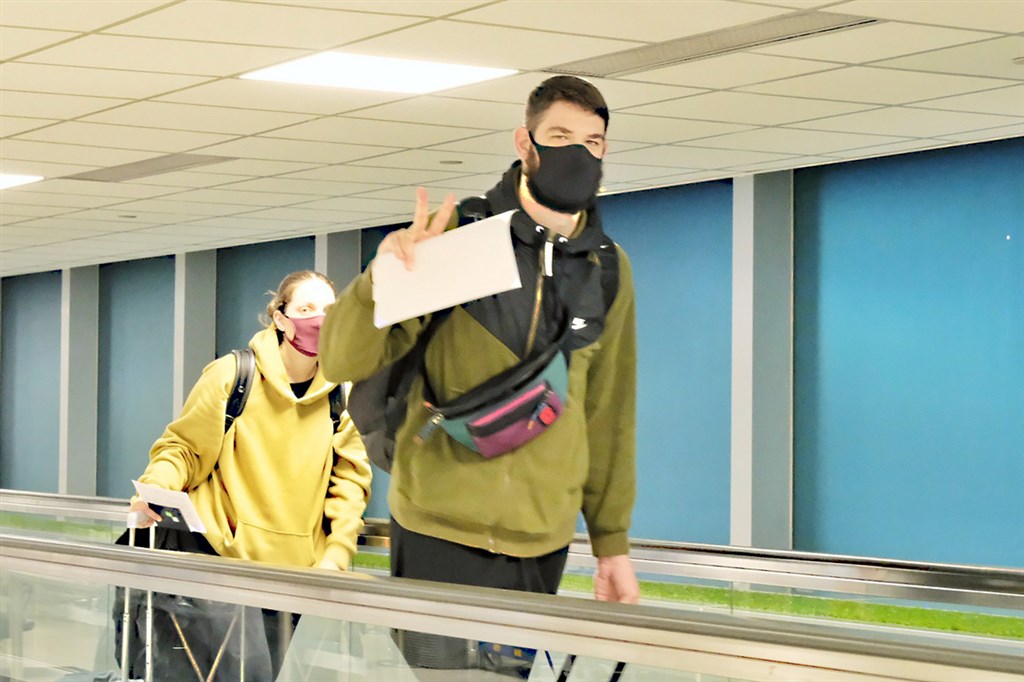 Taoyuan, Dec. 3 (CNA) American center William Artino arrived in Taiwan Thursday evening after completing his naturalization procedures last month overseas, becoming one of the few foreigners who can maintain his own country's citizenship while acquiring Taiwanese nationality, which will enable him to represent Taiwan in international competitions.
The 29-year-old 2.11-meter post player and his wife arrived at Taoyuan International Airport at 7:40 p.m. after disembarking from his UA-871 United Airlines flight, which took off from San Francisco.
Artino did not speak to journalists or make any comments upon arriving and proceeded to hotel quarantine after clearing arrival procedures and completing PCR testing.
Under Taiwan's current COVID-19 regulations, Artino will undergo quarantine for 14 days followed by seven days of self-health management. During the self-health management period, his association will help arrange independent training for Artino to help him maintain physical fitness.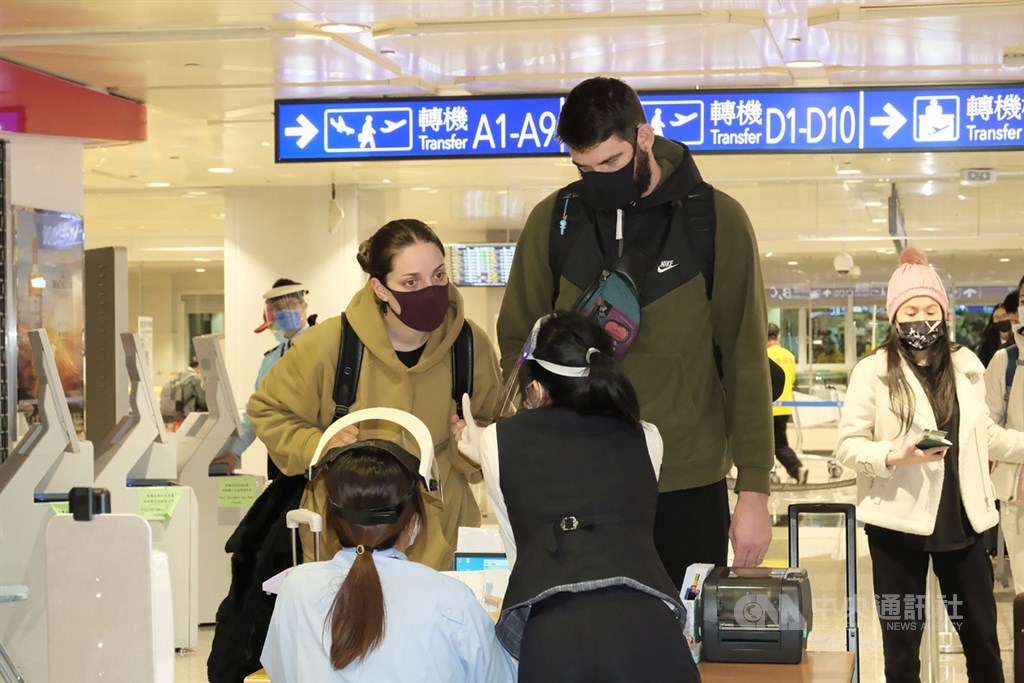 Lee Yun-hsiang (李雲翔), deputy secretary-general of Taiwan's Chinese Taipei Basketball Association (CTBA) said the CTBA will help Artino apply for his national identification card, adding that it is possible for Artino to collect his card before Christmas.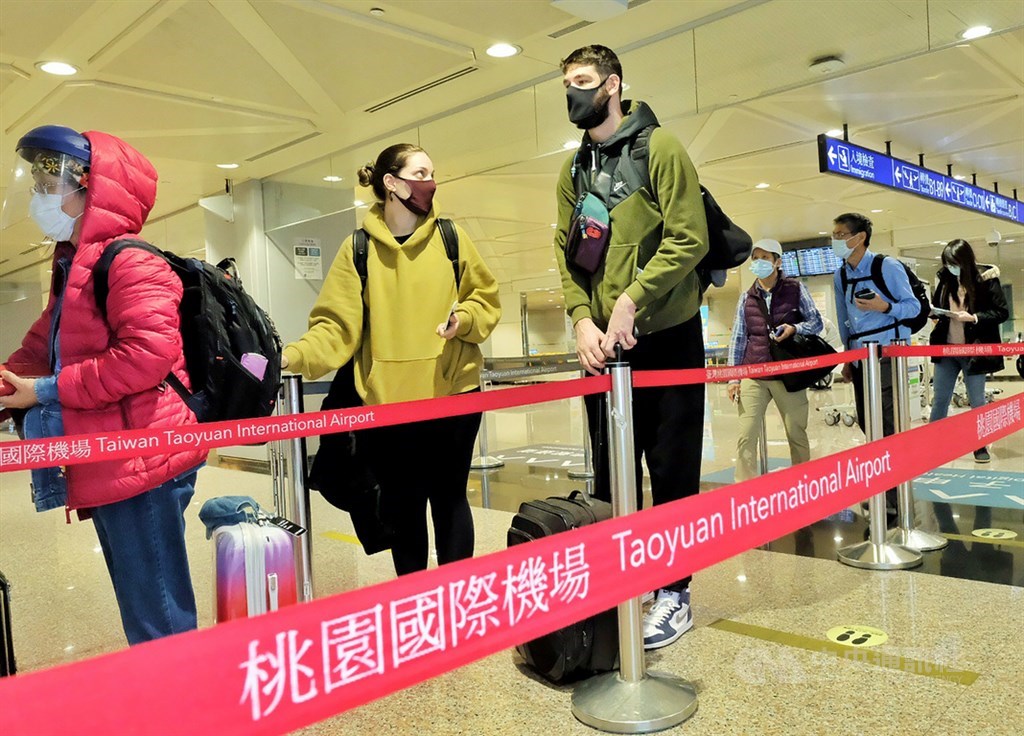 Under the Nationality Act of Taiwan, one of the mandatory conditions for a foreign national in applying for naturalization is legal residency in the country for at least five consecutive years, during which time they must have stayed for more than 183 days each year.
The expedited nature of Artino's naturalization allowed him to not have to meet the standard minimum residency requirement. He also did not have to give up his American citizenship.
The successful example of Artino's naturalization process will attract more international basketball players willing to be naturalized to play for Taiwan, Lee said.
However, the CTBA also made clear last week that Artino has been recruited primarily to play on the national team, and that any club wanting to sign him would have to respect that.
Any contract with Artino to play for a team in either of Taiwan's basketball leagues will have to be between Artino, the club, and the CTBA, and stipulate that priority will be given to the national team training and competition schedule, the CTBA said in a statement.
The seasoned veteran has played for a Taiwanese club before, when he starred for the Formosa Dreamers in the ASEAN Basketball League in the 2018-2019 season, averaging 20.6 points and 10.7 rebounds a game.
He also played professionally in Estonia, Denmark, and Romania after finishing his college career at Creighton in 2015 and spent the 2020-2021 season in Mexico's top professional league with Panteras de Aguascalientes, where he averaged 17.4 points and 8.8 rebounds a game.
Taiwan currently has two professional basketball leagues, the T1 LEAGUE and the P. LEAGUE+, both consisting of six clubs each, and the semi-professional SBL, which is made up of five teams.
The statement came at a time when Taiwan has had trouble getting some of its top players to play on the national team, in part because of their obligations to their clubs in professional leagues both in Taiwan or abroad.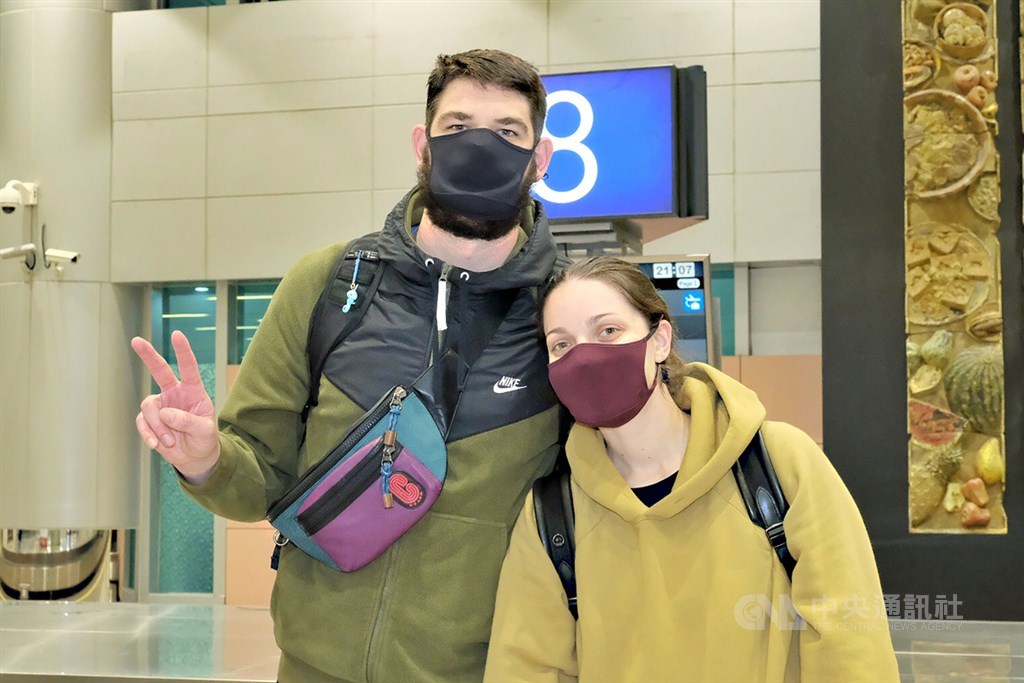 The talent shortage was evident when Taiwan barely squeaked by Guam in a two-game playoff in August to earn a spot in the 2021 FIBA Asia Cup, nearly ending its streak of making it into every Asia Cup since 1985.
Played every two years until 2017, the Asia Cup is now held every four years, but the 2021 tourney was pushed back to 2022 because of the COVID-19 pandemic.
Taiwan's performance in the Asia Cup qualifiers led the CTBA to renew its focus on the national team and push for more imported talent to beef up the national roster.