Taiwanese judoka bags first Grand Slam title in Abu Dhabi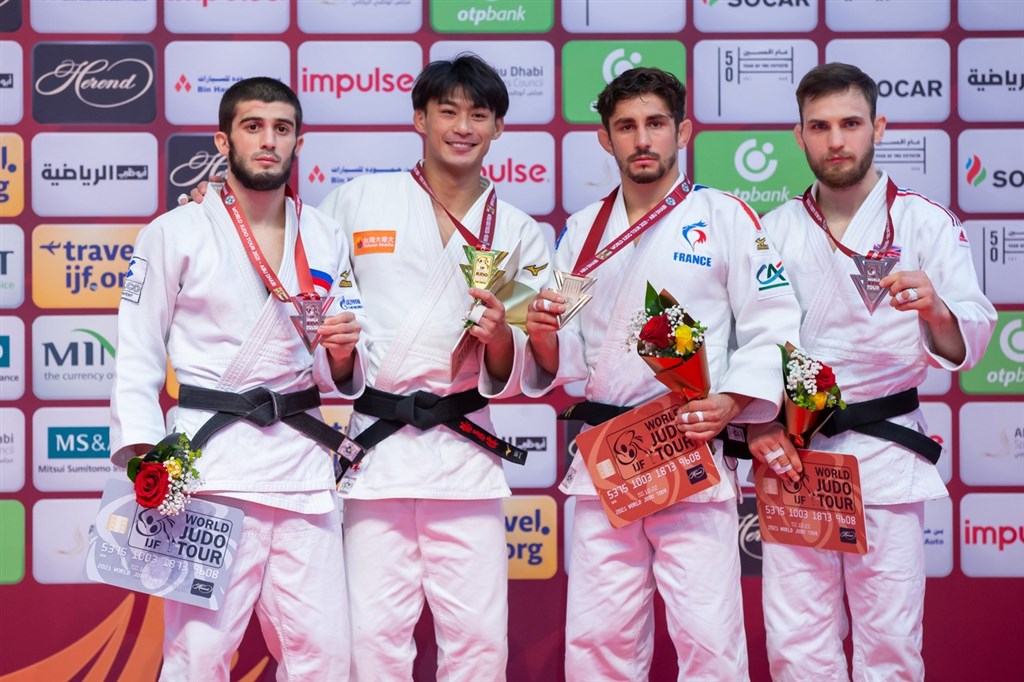 Taipei, Nov. 27 (CNA) Taiwanese judoka Yang Yung-wei (楊勇緯) on Friday bagged his first Grand Slam title by defeating his Russian opponent Ramazan Abdulaev in the men's 60-kg judo final in Abu Dhabi, the United Arab Emirates.
With seconds left on the clock, the 24-year-old Yang managed to use a rapid dropping throw to pin his opponent on the mat with an arm choke to score a waza-ari, the second highest score in judo's three-tier scoring system.
Abdulaev tried to make a quick comeback, but it was not enough before the timer ran out, allowing the young Taiwanese to clinch the gold.
Prior to the final, Yang has had three impressive matches in Abu Dhabi, scoring ippon -- the highest score -- against each of his opponents, first in the opening round against Ahmed AL Naqbi of the UAE, then Dilshot Khalmatov of Ukraine in the quarterfinal, and Samuel Hall of the United Kingdom in the semifinal.
In judo, ippon is the highest score a judoka can achieve that is equivalent of a knockout punch in boxing.
The victory on Friday was the highlight of Yang's career that also included an Olympic silver medal at Tokyo 2020 and silver at the 2020 Judo Grand Slam in Düsseldorf.
According to the International Judo Federation, Yang is currently ranked world No. 1 in his weight class, followed closely in second place by Yago Abuladze of Russia.