Former NBA player, Taiwan hoops club may be headed for legal battle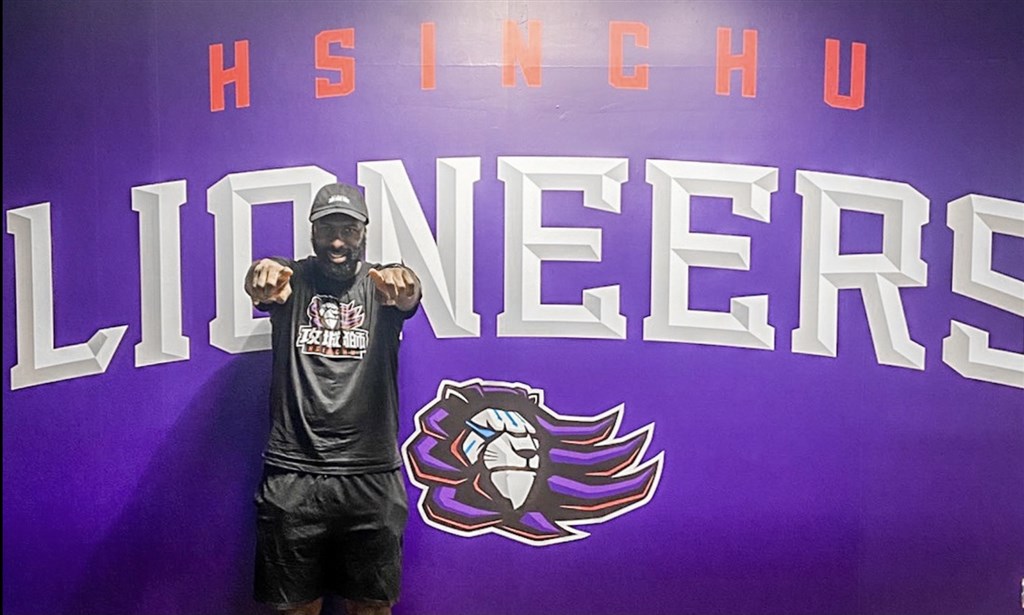 Taipei, Nov. 26 (CNA) A contract dispute between former NBA forward Julian Wright and the Hsinchu JKO Lioneers of Taiwan's pro basketball P.LEAGUE+ seems headed for a legal battle.
The 203-centimeter Wright, who played for the New Orleans Hornets and Toronto Raptors from 2007 to 2011, started the league's inaugural 2020-2021 season as a player for the Lioneers and then was signed by the team as a player development coach in late February.
The dispute surfaced after Wright went to the United States in June to play in the BIG3 3-on-3 basketball league and completed the season in July.
In the four months since, Wright said, he has repeatedly contacted the team's management to arrange his return for the new season, scheduled to tip off on Dec. 4. without ever receiving a formal response.
Wright expected the team to bring him back because the contract he signed was valid until August 2022, but it could also have terminated the agreement unilaterally, as the contract allows, if it did not want him to return.
Instead, he said, the Lioneers have failed to take any action and left him in limbo, which Wright sees as a breach of contract.
"I spent four months waiting for the team to communicate on a professional level until I realized I was now at a real disadvantage to find work elsewhere as basketball seasons have started all around the world," Wright said in a Instagram post on Nov. 22.
The former NBA player also said he was denied compensation from the Lioneers for the time he had expected to return and was asked for a public apology.
Lawyers representing the Lioneers contacted him to say they will "not grant that request of compensating me for the time I expected to return and that Hsinchu Lioneers demanded a public apology."
"I knew that we would not arrive at a mutual termination agreement and now this will be handled in the legal court system," Wright wrote in the post, adding that he would no longer publicly speak about his contract or the dispute.
"Legal representation will soon be reaching out to the law firm who contacted me on behalf of the Hsinchu Lioneers," he wrote.
The Lioneers are also keeping quiet on the dispute.
Responding to a question on the spat, a club spokesperson told CNA on Friday that the Lioneers will not comment further on Wright's social media posts, but indicated that the club does not agree with Wright's claim of a breach of contract.
In a statement Nov. 8, the team said that while Wright's contract does not expire until August 2022, it allows either party to terminate the deal unconditionally without compensation and stated that Wright would not be paid when he is not with the team during the offseason.
It said the two sides had been in communication since July to discuss a date of return only to find that Wright asked in a letter on Nov. 5 to unilaterally terminate the contract, something Wright has denied.
"I had every intention to return to Hsinchu as a player development coach and give my 100% to assist Coach Greg Kuan-Lun Lin and players," Wright wrote in a social media post Tuesday.
Neither Wright nor the Lioneers responded Friday when asked if any discussions had begun between the two sides' lawyers or any legal action had been taken.