Taiwan's Chou Tien-chen reaches quarterfinals at Odense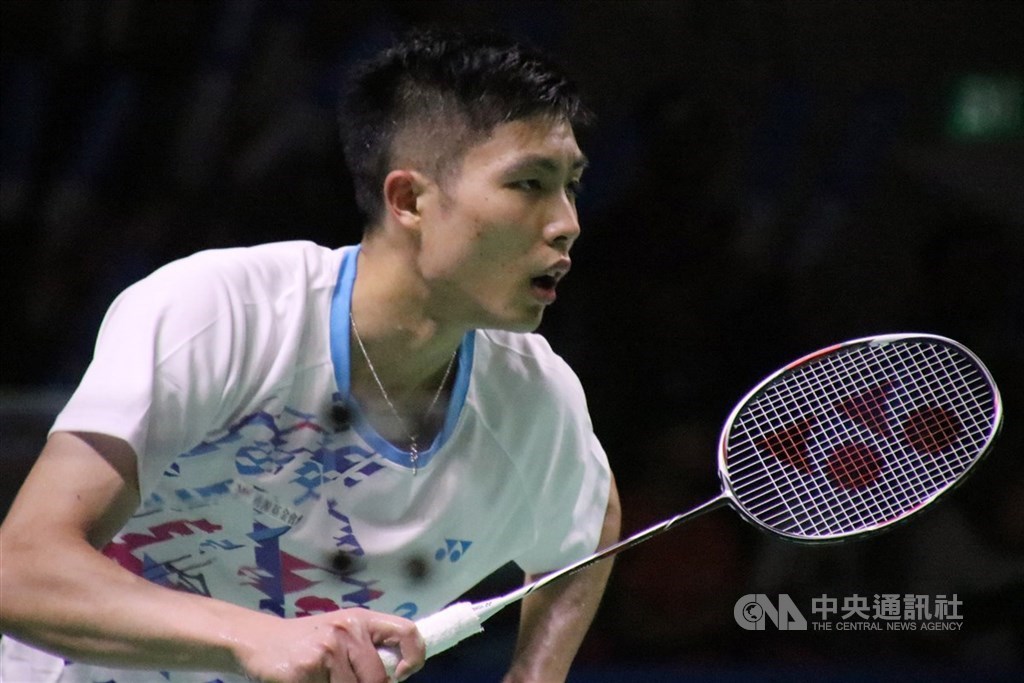 Taipei, Oct. 22 (CNA) Taiwan badminton ace Chou Tien-chen (周天成) progressed into the quarterfinals of the Denmark Open by sweeping his Chinese opponent in straight games in the men's singles Thursday.
The fourth-seeded Chou booked his slot in the quarterfinals after a 21-15, 21-18 victory over World No. 27 Lu Guangzu of China in just 39 minutes in his last 16 match on court 1 at Odense Sports Park. Chou also extended his head-to-head with Lu to 3-0.
At the start of the first game, Lu gained a 2-0 advantage before Chou found his form and reeled off eight successive points. The Taiwan badminton star maintained that lead and won the game 21-15.
At 14-14 in the second game Chou lost the next three points. Adjusting his strategy, he then played the net and created opportunities for powerful smashes to grab the next six points and lead 20-17.
Following Chou's spectacular form, an out of bounds serve gave away a point to his Chinese opponent, but Lu shot the next return out of bounds for Chou to win the second game 21-18.
Chou faces 25-year-old Lee Cheuk Yiu of Hong Kong in the quarterfinals Friday.
On Wednesday, Chou defeated 2014 Commonwealth Games champion Parupalli Kashyap, when the Indian shuttler retired at 0-3 down in the first game.
The Denmark Open Super 1000 tournament, held from Oct. 19-24, carries a total purse of US$850,000.