OLYMPICS
/
Team Taiwan at the Tokyo Olympics, July 29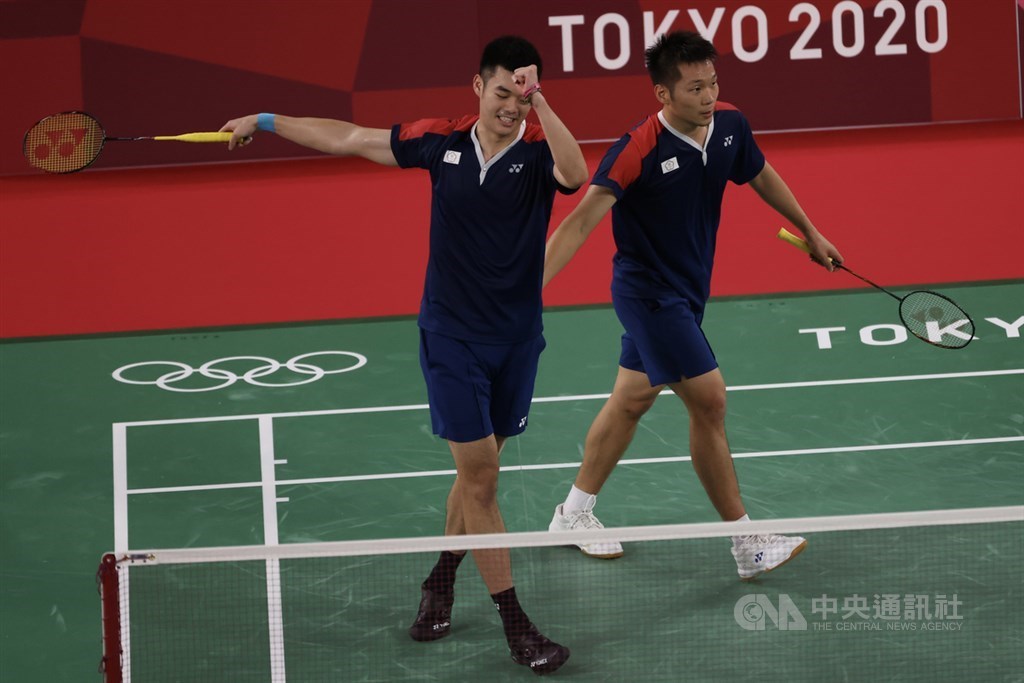 Taiwanese badminton duo Lee Yang (李洋) and Wang Chi-lin (王齊麟) stole the spotlight Thursday by becoming the first-ever Taiwanese shuttlers to advance into the Olympic semifinals.
​
The world No. 3 duo defeated Japan's Hiroyuki Endo and Yuta Watanabe 21-16, 21-19 in 44 minutes in a match played at the Musashino Forest Plaza.
*Taiwan men's badminton duo advances to Olympic semifinal in historic first
Taiwan fared considerably worse in the men's singles event, however, where tenth-seeded Wang Tzu-wei (王子維) was eliminated in the round of 16 following his 16-21, 14-21 loss to Viktor Axelsen of Denmark.
In archery, Thursday saw two Taiwanese athletes face off against each other in the men's individual category, with with Tang Chih-chun (湯智鈞) besting Wei Chun-heng (魏均珩) 6-5 to advance into the round of 16.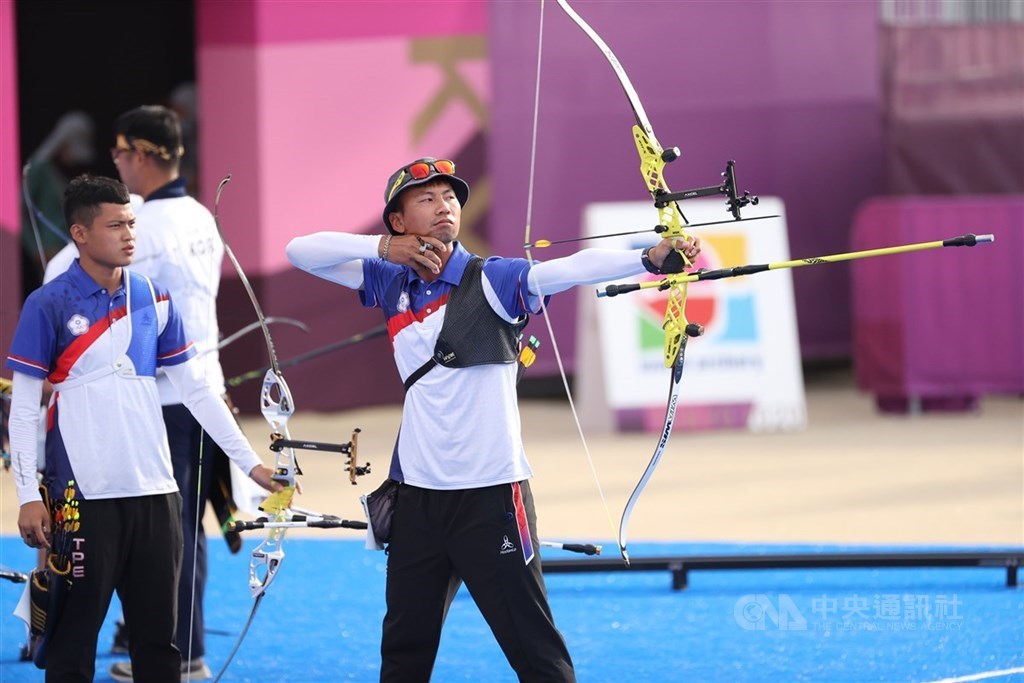 Deng Yu-cheng (鄧宇成), meanwhile, saw his run in Tokyo cut short in the same competition, after falling 4-6 to his Indian opponent Atanu Das in the round of 64.
On the women's side, Lin Chia-en (林佳恩) also charged into the final 16 after defeating Evangelia Psarra of Greece 6-4 and Reena Parnat of Estonia 7-3 in consecutive elimination round matches.
*Tang Chih-chun, Lin Chia-en reach men's, women's archery 1/16 round
Meanwhile, Taiwanese boxer Huang Hsiao-wen (黃筱雯) won her opening bout in the women's 48-51kg flyweight category on Thursday, earning a spot in the quarterfinals.
The 23-year-old, who is competing in her first Olympics, beat Italy's Giordana Sorrentino with a unanimous 5-0 decision in the event's preliminary round of 16.
Table tennis player Lin Yun-ju (林昀儒), who already snagged a bronze medal in the mixed doubles competition, came up just short in his bid to upset world No. 1 Fan Zhendong (樊振東) of China, falling 3-4 in a hard-fought semifinals match.
*Taiwan's Lin loses to top-seeded player in Olympic table tennis nailbiter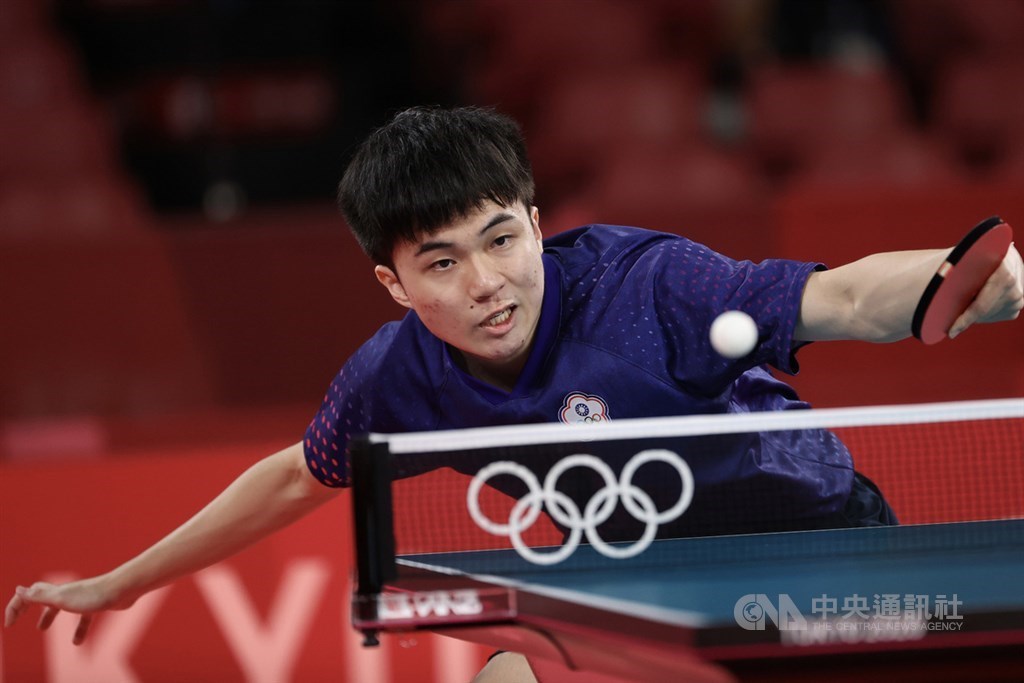 In shooting, Taiwan's Yang Kun-pi (楊昆弼) failed to make it to the final after finishing 14th in Day 2 of the Trap Men's Qualification event, out of a total of 29 contestants.
Tien Chia-chen (田家榛) and Wu Chia-ying (吳佳穎), meanwhile, finished 9th and 14th, respectively, out of 44 contestants in the 25-meter Pistol Women's Qualification Precision event. The two will compete again for tickets to the finals on Friday.

On the golf links, Miaoli-native Pan Cheng-tsung (潘政琮) posted a three-over score of 74 Thursday morning in the first round of the men's stroke play competition.
Pan, joined by his wife and caddie Lin Ying-chun (林盈君), landed 57th out of 60 on the leader board, 11 strokes behind the eight-under round of 63 by first-place Sepp Straka of Austria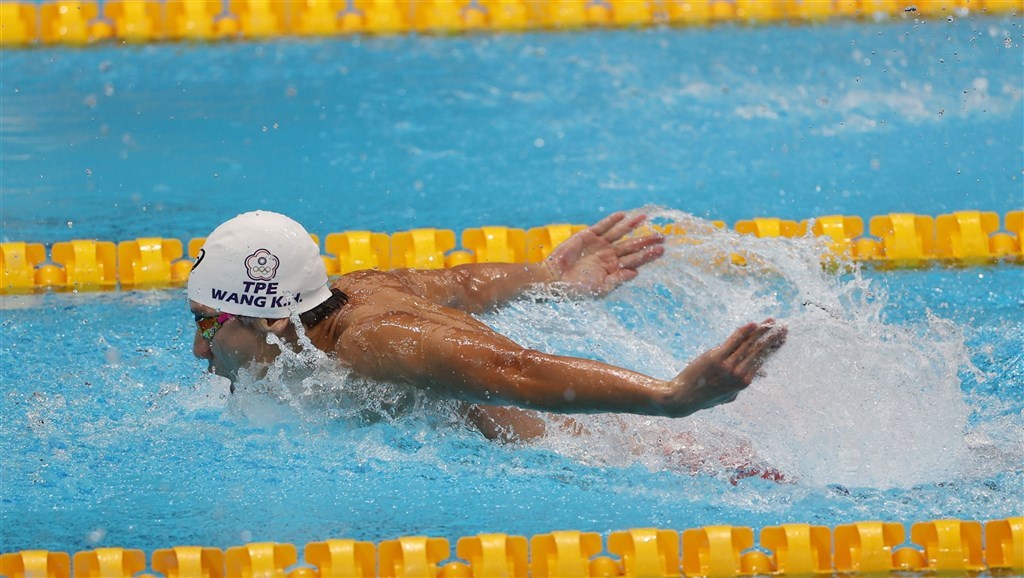 Finally, Taiwanese swimmer Eddie Wang Kuan-hung (王冠閎) placed 35th with a 52.44 second time in the men's 100m butterfly event, falling well short the spot in the top 16 he needed to advance.
View All