Taiwan pro baseball season to resume Tuesday as restrictions eased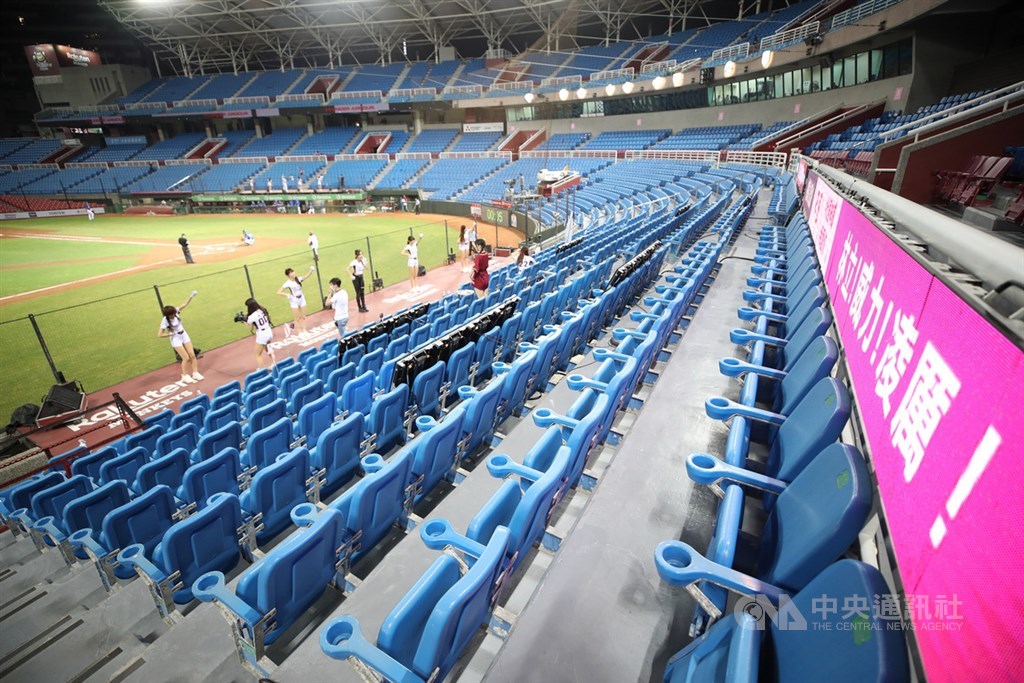 Taipei, July 12 (CNA) Taiwan's professional baseball season will resume Tuesday after a two-month hiatus caused by a domestic COVID-19 outbreak, but the games will be played in empty stadiums, according to the Chinese Professional Baseball League (CPBL).
Two games are slated for the reopening. The Uni-President Lions will host the Rakuten Monkeys in Tainan, and the Fubon Guardians will face the Wei Chuan Dragons in the Guardians' temporary home of Douliou in Yunlin County, according to the schedule announced by the CPBL.
The CPBL began its current season on March 13, but the teams had to begin playing before empty stadiums on May 12, after the Central Epidemic Command Center (CECC) reported community transmissions of COVID-19 with unknown sources.
On May 15, the CECC reported 180 domestic cases and raised the COVID-19 alert to Level 3 in Taipei and New Taipei, the home cities of the Dragons and the Guardians, respectively, leading to the league's decision to suspend games starting May 18.
Games in the first week are scheduled for Tainan, Douliou and Taoyuan.
Because fewer than 100 cases have been reported per day since June 25, the CECC announced on July 8 that it had approved the league's plan to resume games starting July 13, when some COVID-related restrictions are expected to be eased.
According to the league's COVID-19 prevention plan, the games will be played without fans and cheerleaders, and players and team staffs will be required to live in hotels, whether at home or on the road, and must remain in their hotel unless playing games.
They will also travel as a team whether heading from the hotel to a stadium or from one city to another.
Though most media will be barred from attending games in person, broadcasting crews will be on hand to air the games on television.
The CPBL said all of its players, coaches and staff have tested negative for coronavirus, and it plans to continue testing on a weekly basis as the season reopens.
A team will be suspended from competition if more than half of its players (14 out of total 27) are listed as confirmed cases, and/or contacts of confirmed cases and/or placed under quarantine, the league said.
The CPBL has so far only announced the schedule for the first week after the season resumes, but said it will post schedules for the following weeks once it negotiates the use of stadiums with city governments.