'Cinderella Team' defies expectations to win national basketball title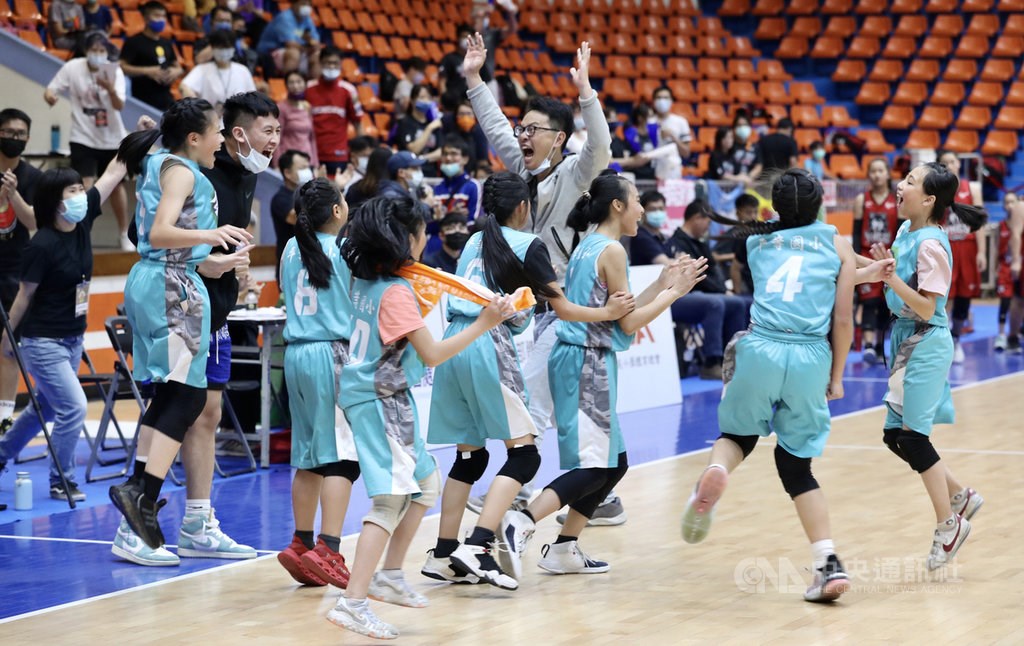 Taipei, April 2 (CNA) Dreams came true on Thursday for an indigenous elementary school girls' basketball team from Taichung who came from behind as complete underdogs to become the 2021 national elementary school basketball tournament champions, the first national title for the tiny remote school.
The team, comprising 10 students from Ping-Deng Elementary School in Taichung's Heping District, came from behind to edge out Tainan-based Yong Kang Elementary School 24-23 in the last minute of the game with a penalty and a rebound, securing the title in the final elimination match in B division for sixth-grade girls.
It was the team's first competition outside Taichung and the players were overwhelmed with emotion at becoming national champions.
The win was an unprecedented victory for the team and a huge honor for the little-known 105-year-old school.
For a tiny remote school that has only 39 students in total, even finding enough players to field a girls' basketball team was a challenge, as was finding the money needed to transport and accommodate the team at the competition venue in New Taipei.
The squad, selected from among the school's 18 female students, all of whom belong to the indigenous Atayal community, comprises six sixth-graders, one fifth-grader, two fourth-graders and one third-grader.
The team was only able to make the journey to New Taipei for the March 24-April 1 tournament thanks to small donations from local residents back at home, school principal Liu Tzu-fen (劉姿芬) said.
Coach Ho Ching-lung (何慶隆), 38, himself a Taichung native, said he did not expect the team to win, but they played with great passion and exceeded both their own expectations and those of many others.
Ho called it "a journey of wonder" for the team, which stayed in New Taipei for four days for the competition, in which more than 200 schools from across Taiwan took part.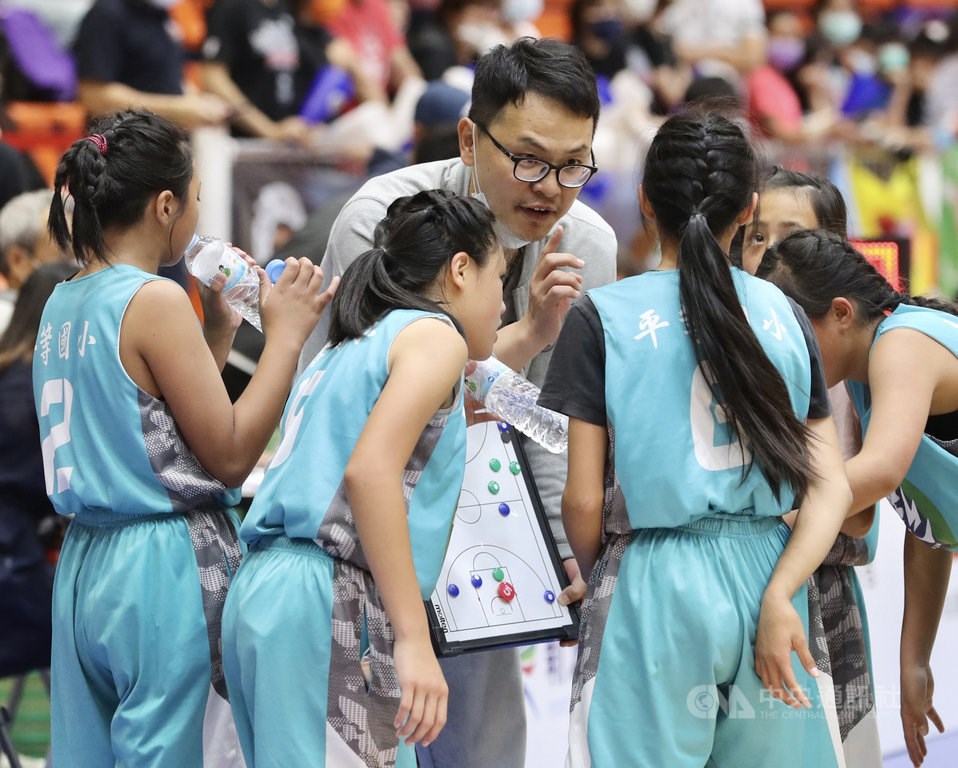 Stressing that he did not think he had done anything special for the village, Ho said, however, that "I want to give my thanks in return because it has given me everything that I have dreamed of."
"I really enjoy the company of these children, who share with me the love of basketball," he said.
Ping-Deng Elementary School is located in Huanshan Village at an elevation of 1,700 meters, making it one of the most remote schools in the central Taiwan special municipality.
It has no gym, so that the team always has to train outdoors, come rain or shine.
"We only get the chance to play indoors when we play outside the village," sixth-grader Wu Hui-yen (吳惠晏) said. "It's better playing indoors because there is air conditioning."
"It's super awesome to win." she added.
Although it's cold in the mountains in the morning, team members start training at 7 a.m.
Chuang Hsin-ni (莊欣霓), another sixth-grader, said she is not afraid of the cold. "I want to be as strong as my brother, who is a member of the basketball team at Nanhu Senior High School."
Back at Huanshan Village, members of the indigenous community were overjoyed to learn of the the girls' victory.
Some were so excited that they vowed to have a pig roast to welcome the new national champions home and celebrate their victory -- something that is usually reserved for coming-of-age ceremonies or when a daughter is married.