3 international triathlon events to take place in southeastern Taiwan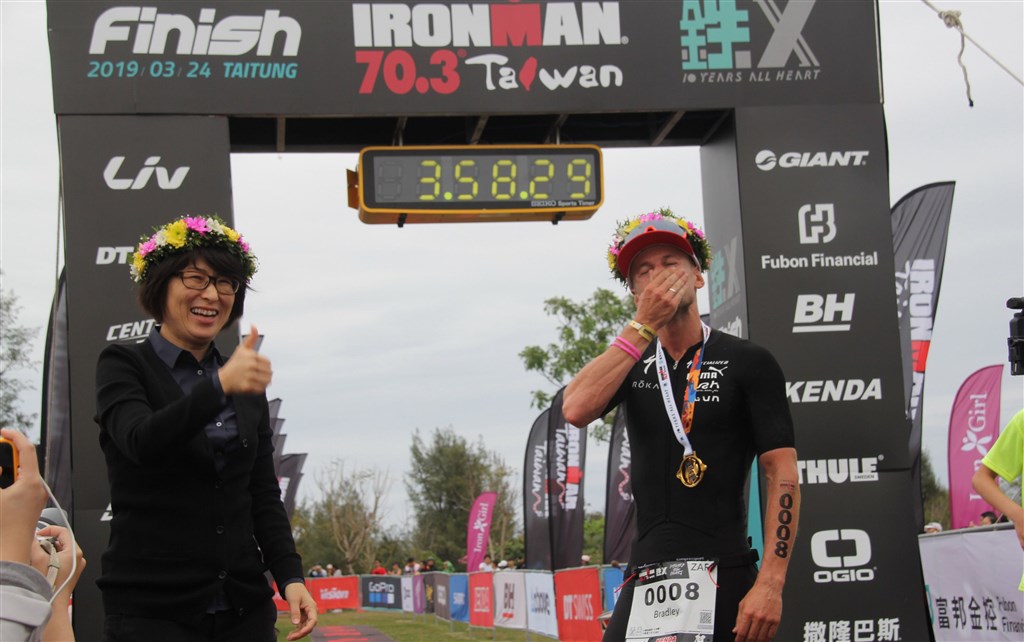 Taipei, Sept. 9 (CNA) Three international triathlon events will be held in Taitung County, southeastern Taiwan, on Saturday and Sunday, including the first Ironman 70.3-mile (113-kilometer) competition in Asia following the disruption of the race calendar since February because of the COVID-19 outbreak, organizers said.
The events, originally scheduled for mid-March, had their format adjusted and removed from the professional category this year, out of consideration of the COVID-19 pandemic, according to a statement released by Taiwan Triathlon Co. on Tuesday.
Instead, for the Ironman 70.3 event to be held on Sunday, two Taiwanese athletes, Hsiao Yu (蕭育) and Hsieh Shen-yen (謝昇諺), will compete in an elite group, while others who signed up for the event will compete in various age groups, the company said.
Hsiao, who holds the Taiwanese record for the 226-km full triathlon event, flew back from the United States and went through a 14-day quarantine period to take part in the 113-km competition, the organizers said.
Before the Ironman 70.3 event on Sunday, the organizers will first hold the 51.5-km Iron Girl women's race and the Ironkids competition for those aged between six and 14 years old on Saturday, the organizers noted.
The three events has attracted nearly 1,500 people of 27 nationalities to sign up, according to the organizers.
(By Tyson Lu and Kay Liu) enditem/J