Taiwan's Benson Lin selected 3rd overall in CBA draft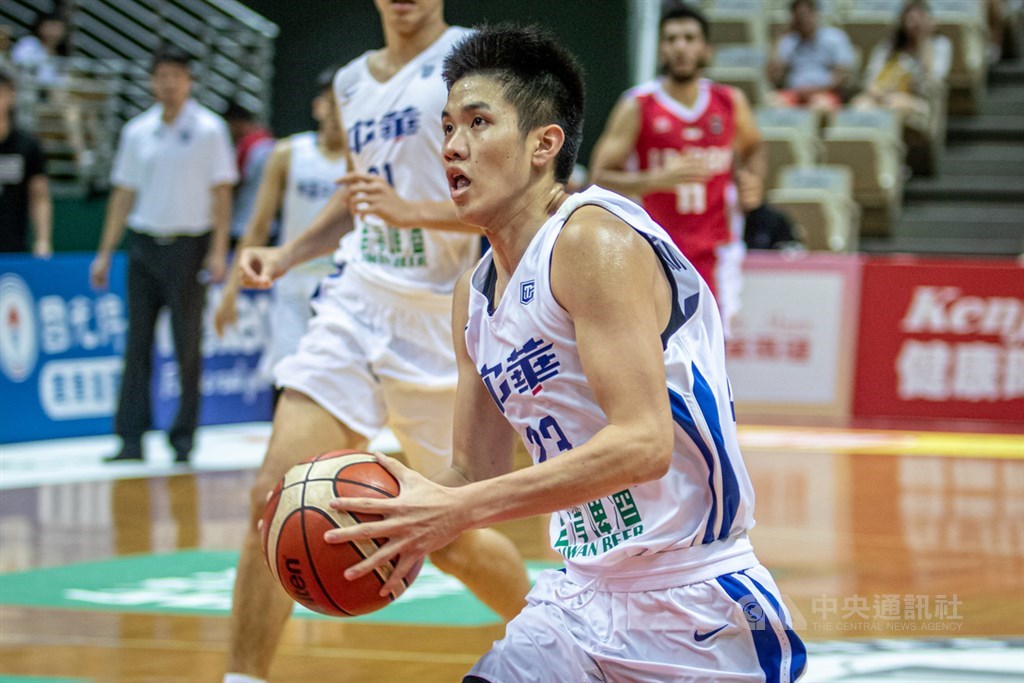 Taipei, Aug. 21 (CNA) Taiwanese basketball player Benson Lin (林庭謙) was selected by China's Tianjin Pioneers on Friday as the third overall pick in the Chinese Basketball Association (CBA) draft.
Lin, 20, was the only Taiwanese among 64 players to declare for the CBA draft this year, doing so after his sophomore year on the basketball team at Bryant University in the United States was thrown into doubt by the COVID-19 pandemic.
A graduate of Taipei Municipal Jin Hua Junior High School, Lin traveled to the U.S. to develop his talents while still in high school, and has represented Taiwan in the International Basketball Federation's (FIBA's) Under-16 Asian Championship and Under-17 Basketball World Cup.
Lin's father, basketball coach Lin Cheng-ming (林正明), said Friday that his son's selection so early in the draft shows that the team has confidence in him, but also means that he will be under great pressure to perform.
"I'm both happy and nervous for him," he said.
Friday's selection ceremony, which took place in Quanzhou, Fujian Province, was the sixth draft the CBA has held since instituting the practice in 2015.
Previous Taiwanese draftees include Kevin Hu (胡瓏貿), who went to the Fujian Sturgeons with the eighth pick in 2017, and Ray Chen (陳盈駿), who was selected first overall by the Guangzhou Loong Lions the following year.
The CBA has yet to announce the schedule for its 2020-2021 season. Its previous season started in November 2019 and ended last week.
Lin, who plays guard, averaged 8.6 points per game during his freshman year at Bryant University, whose Division I basketball team is in the National Collegiate Athletic Association's Northeast Conference.