CORONAVIRUS
/
Women's basketball league to allow fans at games this week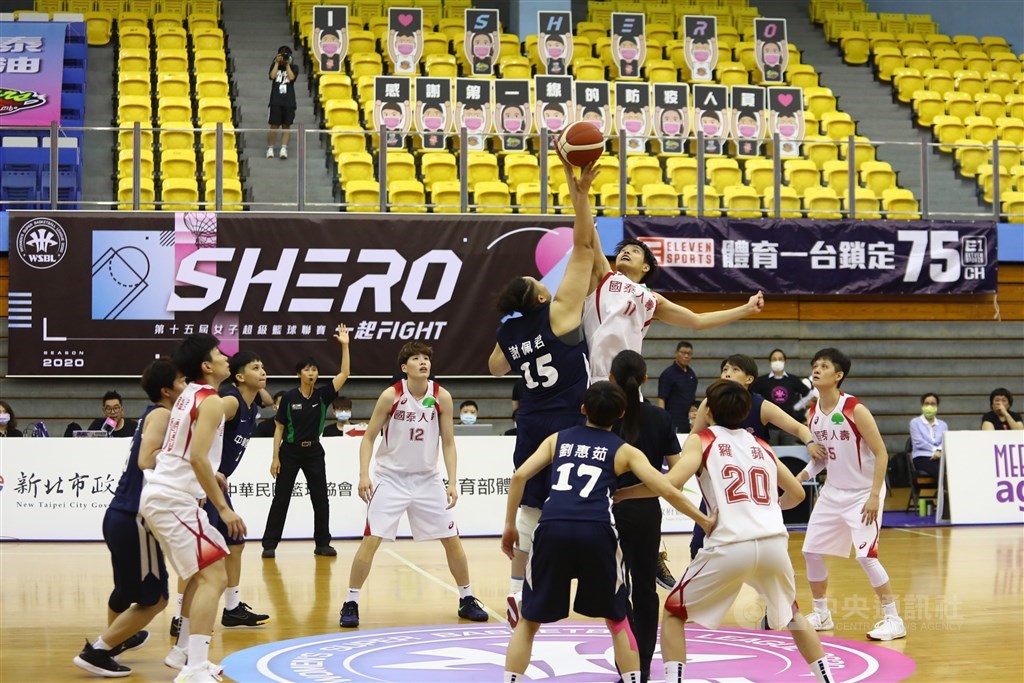 Taipei, June 9 (CNA) With the COVID-19 situation in Taiwan easing, the remaining 15th Women's Super Basketball League (WSBL) games will allow fans to attend starting Thursday, the Chinese Taipei Basketball Association (CTBA) announced on Monday.
In a statement, the CTBA indicated that spectators will still be required to wear face masks at stadiums as a public safety measure to prevent the potential spread of the COVID-19 coronavirus.
Fans will also have their temperature taken when entering venues, while the WSBL is required to keep a register of the names and National ID card numbers of spectators as they enter, the association said.
For the first part of the season, WSBL games were played in empty stadiums, with only the players, coaches and referees on hand because of social distancing guidelines issued by Taiwan's government amid the epidemic.
However, the country began to lift some of the restrictions on large gatherings and social distancing on Sunday, following the low number of domestic COVID-19 cases in recent weeks.
According to the CTBA, the remainder of the games this season will be played at Taipei Gymnasium and Banqiao Stadium in New Taipei.
The second-floor seating areas at both stadiums will offer non-reserved seats and also allow food, it said. However, fans are reminded to observe social distancing and replace their masks after eating.
The WSBL, which consists of four teams, began its regular season on May 6 and is scheduled to conclude on June 16, before the playoffs from June 19-21.
View All