Baseball player Wei-Yin Chen sets up new charity fund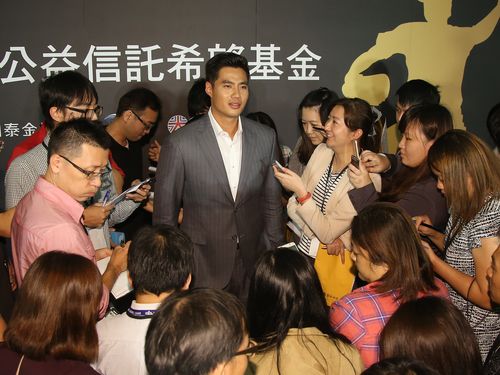 Taipei, Nov. 23 (CNA) U.S.-based Taiwanese pitcher Wei-Yin Chen (陳偉殷) set up a new charity fund in Taipei Monday, expanding his causes from baseball to animal protection and children's welfare.
Chen, who recently became a free agent after four years with the Baltimore Orioles, donated NT$514,500 (US$15,763.83) and used NT$269,070 remaining in a baseball scholarship he created in 2012 to establish the charity fund.
Chen began in 2013 to make annual donations based on his performance each season, such as number of outings, strikes and wins.
The wider scope of the charity fund, in addition to baseball development, seeks to draw attention to other social issues, according to Chen's agent.
Chen plans to give money this year to the Child Welfare League Foundation (兒童福利聯盟), a dog rescue group named Taiwan Pawprint Dog-Friendly Society (狗腳印幸福聯盟), and his alma mater, Ciao-Tou Junior High School in Kaohsiung.
Chen is a charity ambassador of the foundation and is a supporter of animal rescue groups.
(By Tien Yu-pin and Kay Liu)ENDITEM/J