Services in Vietnamese, Indonesian added to Taoyuan citizen hotline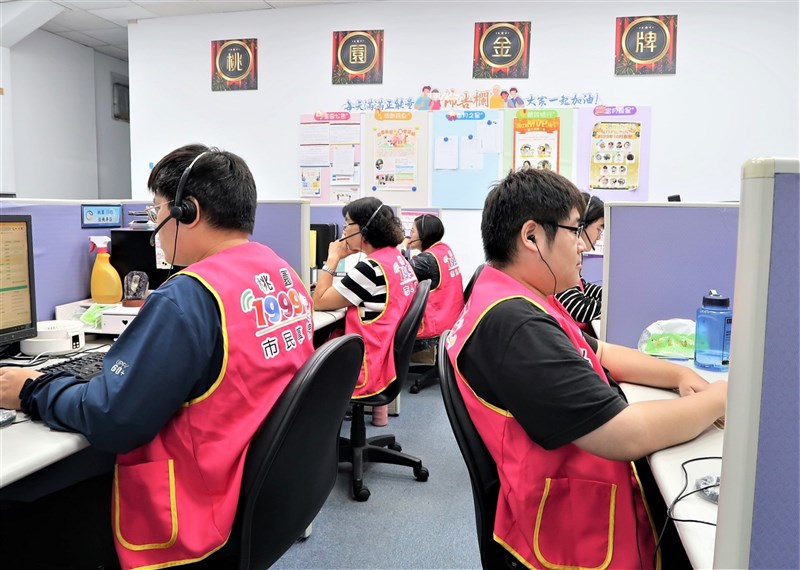 Taoyuan, Sept. 23 (CNA) Services in Vietnamese and Indonesian have been added to the free Taoyuan citizen hotline to help migrant workers and other native speakers of the two languages living in the city access government services.
Taoyuan Research and Evaluation Commission chief Wu Chao-ming (吳肇銘) said migrant workers from Vietnam and Indonesia often have trouble obtaining basic information on public services due to language barriers.
The city therefore decided to add hotline services in the two languages so that people from those countries living in Taiwan can get information on topics such as welfare and rights, education, job training, and naturalization more easily, Wu said.
He said the commission will keep a record of the number of calls received each month in the two languages and the conversations held to learn more about the needs of these two communities, while also pledging to add services in other languages in the future.
According to the commission, the city is home to around 57,000 Vietnamese nationals and 34,000 Indonesian nationals, many of them migrant workers.
Hou Chao-feng (侯兆豐), who heads the commission's citizen's service team, told CNA people can call 1999 from a mobile or landline phone for free for up to 10 minutes.
Callers will be notified of the 10-minute free of charge period and the number of the person answering the call once it is picked up.
The call will get cut off when time expires, but people can call again and repeat the phone number of the person they previously spoke to if they want to continue the conversation, he said.
There is no limit on how many phone calls an individual can make, he said.