Cloudy, moist weather forecast for northern, eastern Taiwan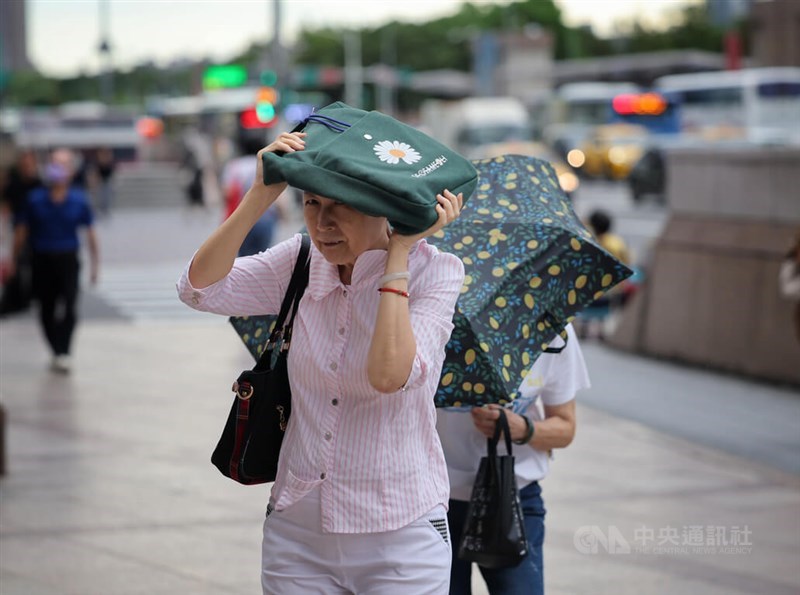 Taipei, Sept. 21 (CNA) Successive weather systems will bring cloudy and moist weather to northern and eastern Taiwan over the next week but are likely to provide little relief from the heat, according to the Central Weather Administration (CWA).
CWA forecaster Chen Pei-an (陳姵安) told CNA that from Friday, cloudier weather and occasional showers are expected in the north and the east, along with possible afternoon thunderstorms in other regions, due to strengthening northeasterly winds.
Temperatures, however, will remain largely unchanged, with highs reaching 30-34 degrees Celsius in Greater Taipei, or slightly cooler if it rains, Chen said.
Meanwhile, a low-pressure system currently in waters east of the Philippines is expected to approach Taiwan from next Tuesday, bringing another round of scattered showers to the north and the east, according to Chen.
Based on current forecasts, moon gazing conditions over the Sept. 29-Oct. 1 Mid-Autumn Festival weekend are likely to be poor in the north and east, while conditions in central and southern Taiwan will depend on whether or not skies clear up following afternoon rain showers each day, Chen said.