One dead in Hualien amid Typhoon Doksuri flooding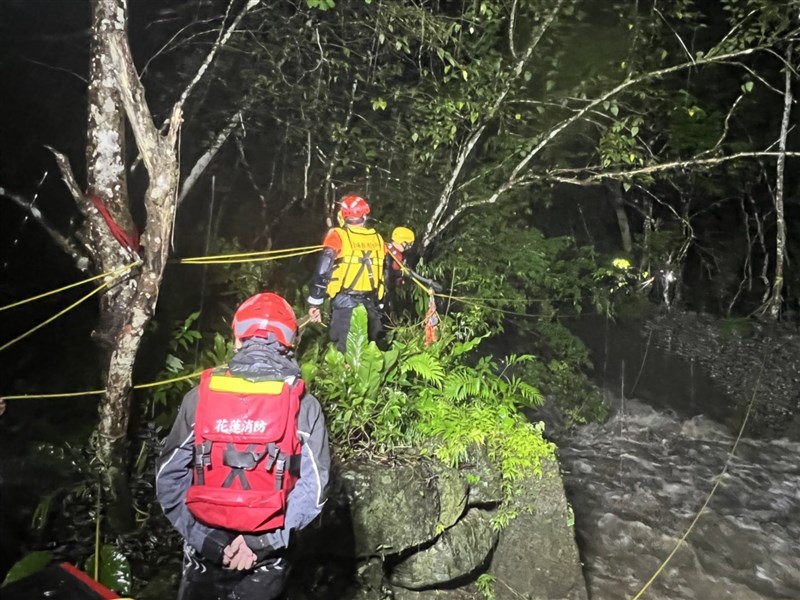 Taipei, July 27 (CNA) Flooding brought on by Typhoon Doksuri has left one woman dead and two others trapped in a cave in eastern Taiwan, according to the Central Emergency Operation Center.
The woman, surnamed Wu (吳), drowned in the Mugua River near Wenlan Village in Hualien's Xiulin Township on Wednesday after being trapped by rising water levels, officials said.
Wu's son called the Hualien County Fire Department at 6:02 p.m. Wednesday to say that his mother, who had gone check some nearby water pipes, was trapped in the river along with his father and a third person, officials said.
Although firefighters were able to rescue the father and the other person, both of whom had become stuck while trying to help Wu out of the water, Wu showed no signs of life when help arrived around 8 p.m., according to officials.
Wenlan Village head Tien Wen-tsai (田文才) told CNA that nearly all of the village's residents had left following a preventive evacuation order earlier on Wednesday.
Meanwhile, officials said that a man and a woman remain trapped in a cave near the Lisong Hot Spring area in Taitung County after being stranded by rising waters at around 8 a.m. Wednesday.
While the man and the woman are safe and have been supplied with food and water, rescuers have not been able to reach the pair due to rapid water flows and landslides, officials added.
Separately, a man in Taitung who fell on his way home from work received stitches for a cut on his index finger, officials said, adding that the man had taken himself to hospital.