#METOO
/
TV host caught in #MeToo storm hospitalized after attempt at self-harm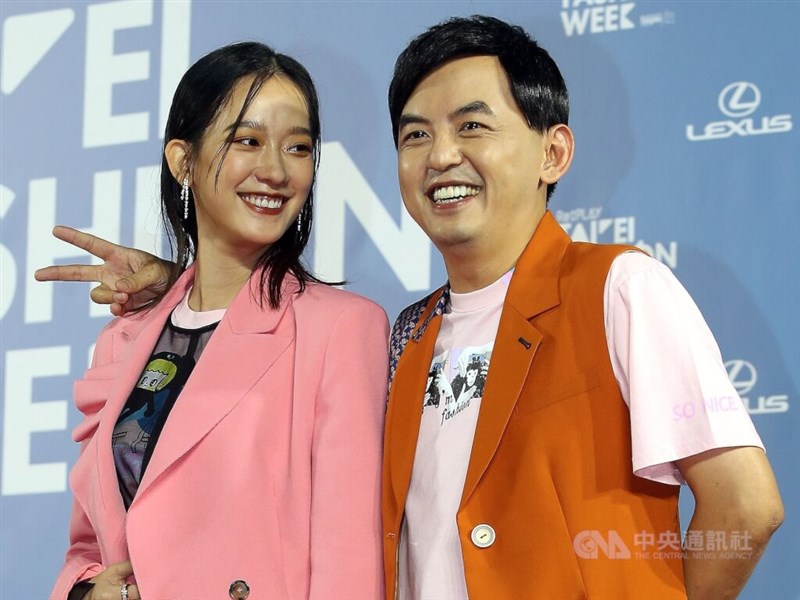 Taipei, June 19 (CNA) The wife of veteran Taiwanese television host Mickey Huang (黃子佼) on Monday thanked the public for its concern after her husband reportedly tried to knife himself and was hospitalized because of a woman's claims that she was a sexual harassment victim.
In a statement released through Huang's agent Monday afternoon, Huang's wife, Taiwanese actress Summer Meng (孟耿如), asked that the public respect their personal space as Huang was still being examined, and said they will "face the situation together."
The 31-year-old Meng did not directly mention, however, whether her husband was linked to the woman's sexual harassment story, except to say that Huang was a good husband and father and an entertainer who was serious about his profession, even if he may have done some silly things in the past.
As a family, she said they will get to the bottom of things and that there will be a proper response in due course.
Earlier in the day, news surfaced that a man believed to be the 51-year-old Huang was hospitalized after trying to hurt himself with a knife, though details on what actually happened remain sketchy.
According to sources, a report was received by the Taipei Fire Department at around 12:40 p.m. that an individual on Xinsheng North Road needed emergency medical attention, and that the person was believed to be Huang, who was later taken to Chang Gung Memorial Hospital in Taipei.
Huang apparently tried to hurt himself because of an allegation about past sexual harassment.
It was one of many that have emerged recently as Taiwan's #MeToo movement gains traction following allegations against high-profile figures starting with the governing Democratic Progressive Party and extending to other politicians and the academic and cultural arenas.
On Monday, a woman running a Facebook page called "和我一起.走在法國的365天," which directly translates to "Come with me, explore France for 365 days," shared a post in Chinese about how she was a victim of sexual harassment over a decade ago at the age of 17 while still a student.
In it, the woman described how, through a close friend, she became acquainted with a man who at the time was already a recognized television host in Taiwan's entertainment industry.
Based on the page's profile section, the author is named Zofia and she currently resides in France.
In the post, Zofia went on to share her passion for songwriting and admiration for this entertainer, who one day out of the blue expressed how much he liked her and forcibly kissed her in his car without her consent, but later apologized.
In another incident, Zofia said she was invited to a Taichung hotel by the individual and later was asked to pose half naked for a photo, which he explained at the time was for the "purpose of art" as he wanted to organize an art exhibition.
In the 1,100-word long post, the author recalled how young and foolish she was, and said she had initially intended to keep it a secret until Taiwan's #MeToo movement began to spread, and could not hold back after seeing the man depicted positively on television.
Throughout her story, she never mentioned the entertainer by name.
On the same day after the post was published, Huang released a personal video, which was later retracted from Facebook after an hour, apologizing for his past behavior and confiding that he was the man the Facebook poster was referring to.
Huang said he has been uneasy since the #MeToo movement and that he has worked hard to change his ways, especially since the birth of his young child in 2022. He and Meng were married in 2020.
In his video, he said his wife was not aware of the matter and that he has regretted having caused harm through his misbehavior ever since.
Also Monday, the Judicial Yuan released a statement saying it was shocked at the news and that it will suspend all current collaboration with Huang until further clarification.
Huang has been a spokesperson for some of the Judicial Yuan's campaigns, such as Taiwan's "citizen judge" program.
Those in need of counseling or assistance can call the 1925 or 1995 hotlines for help.
View All