Taiwan urges residents to be alert to magnitude 4 or stronger aftershocks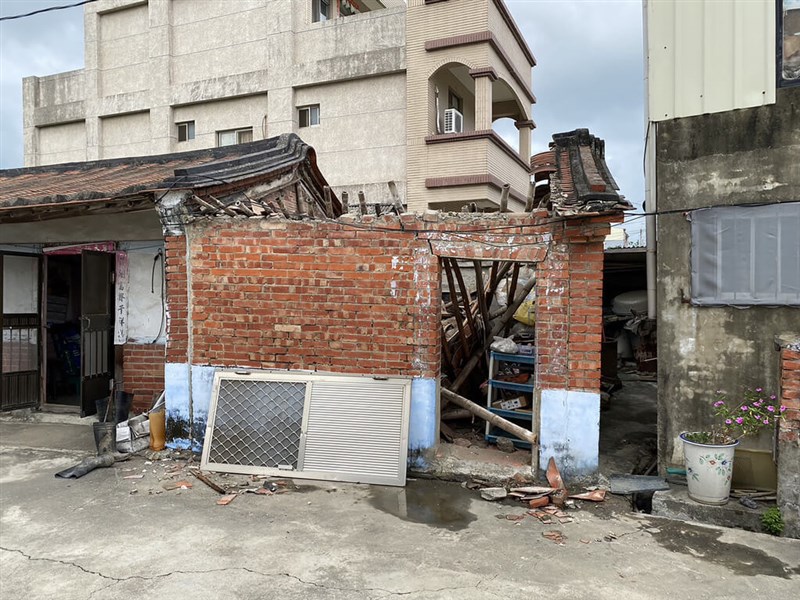 Taipei, June 10 (CNA) The Central Weather Bureau (CWB) on Saturday urged the public to be alert to possible aftershocks with a magnitude of 4 or stronger over the next two weeks, after southern Taiwan was hit by a series of temblors since late Friday night.
Starting 9:58 p.m. Friday, Kaohsiung City and Pingtung County in southern Taiwan were rocked by nine quakes with the magnitude ranging between 3.5 and 5.3.
The strongest of the earthquakes hit Pingtung at 1:31 p.m. on Saturday, with the epicenter located 28.8 kilometers northeast of the county hall at a depth of 10.3 km, the bureau's Seismology Center said.
On Taiwan's 7-tier intensity scale, which gauges the degree of vibration people can feel and the amount of damage, the earthquake measured 4 both in Pingtung and Kaohsiung.
Speaking with reporters, Chen Kuo-chang (陳國昌), head of the Seismology Center, cited past records as suggesting that when a quake with a magnitude of 5 or stronger hits Taiwan, aftershocks with a magnitude of 4 or higher usually occurs in the following two weeks.
He urged the public to stay alert.
Chen said the magnitude 5.3 earthquake took place north of the Chaochou fault in Pingtung and he did not rule out the possibility that the temblor may have ties with that particular fault.
No major damage or injuries were immediately reported from the earthquakes. Only the roof of a brick home located in Madou District of Tainan, which is adjacent to Kaohsiung, collapsed. The owners were not home at the time.
Meanwhile, two leading contract chipmakers in Taiwan said their plants located in the temblor-hit areas remained unscathed and operations stayed normal.
Taiwan Semiconductor Manufacturing Co. (TSMC), the world's largest contract chipmaker, which owns two 12-inch wafer fabs, one 8-inch fab, and a high-end IC packaging and testing plant in Tainan, said that as the highest density of these temblors hit only 2 or 3, those plants were not impacted.
United Microelectronics Corp. (UMC), a smaller contract chipmaker, which runs a 12-inch fab in Tainan, also said its operations in southern Taiwan remained normal.
In addition, Taiwan Power Co., the sole state-owned electricity supplier in Taiwan, said its nuclear power plants operated normally despite the earthquakes. The company said it will continue to watch for subsequent temblors and closely monitor the safety of the nuclear reactors.