Taiwan issues sea warning for Typhoon Mawar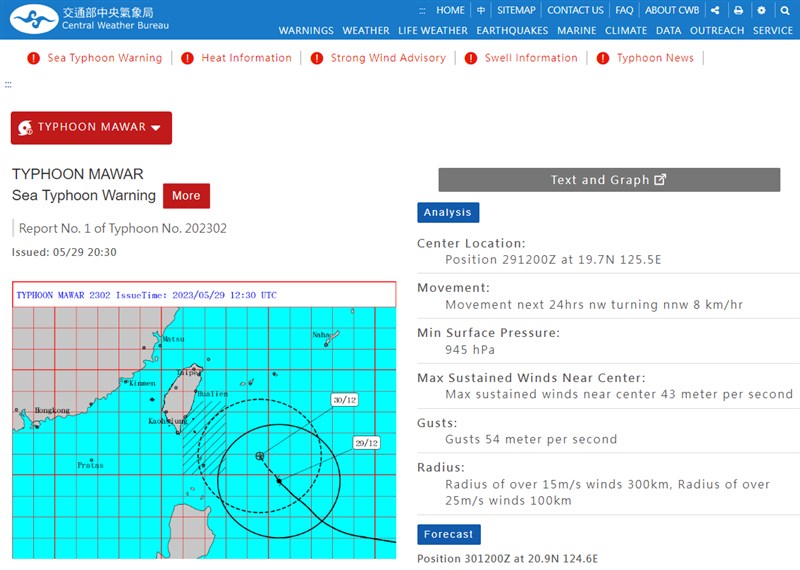 Taipei, May 29 (CNA) The Central Weather Bureau issued a sea warning for Typhoon Mawar on Monday evening as the approaching storm began bringing high waves to eastern Taiwan.
The weather bureau issued the sea warning covering waters off southeastern Taiwan at 8:30 p.m., as Typhoon Mawar continued to move toward the island from the southeast at a speed of 8 kilometers per hour.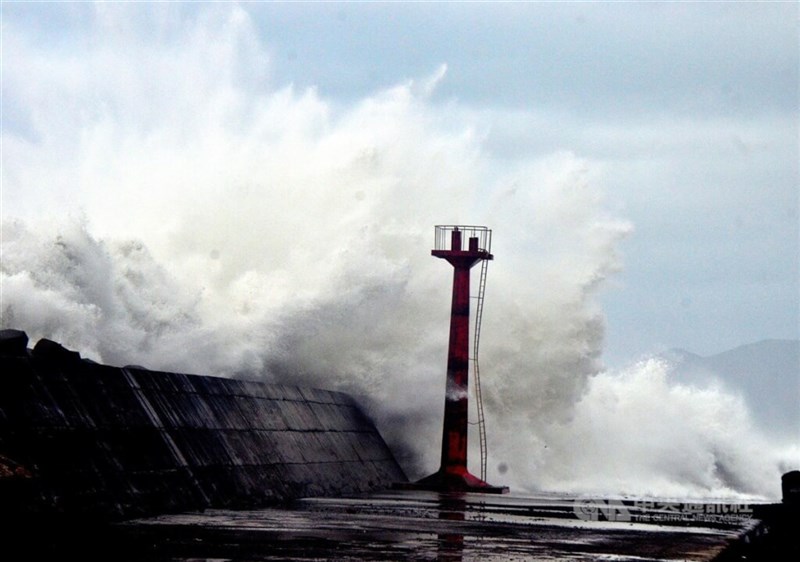 As of 8 p.m. the center of Typhoon Mawar was 540 kilometers east-southeast of Eluanbi, Taiwan's southernmost point, according to the bureau. It was packing maximum sustained winds of 155 kilometers per hour and gusts of up to 194 kph.
The bureau forecast that Mawar, the second named storm in the western North Pacific or the South China Sea this year, would start heading north between Monday night and Tuesday.
Though the typhoon is not expected to make landfall in Taiwan, its periphery could bring torrential rain to northern, eastern and southeastern Taiwan, as well as mountainous areas in northern and central Taiwan until June 1, the bureau has forecast.
Update
May 29: Taiwan issues year's first sea warning for Typhoon Mawar