Officer probed for beating man who rampaged through Taoyuan 7-Eleven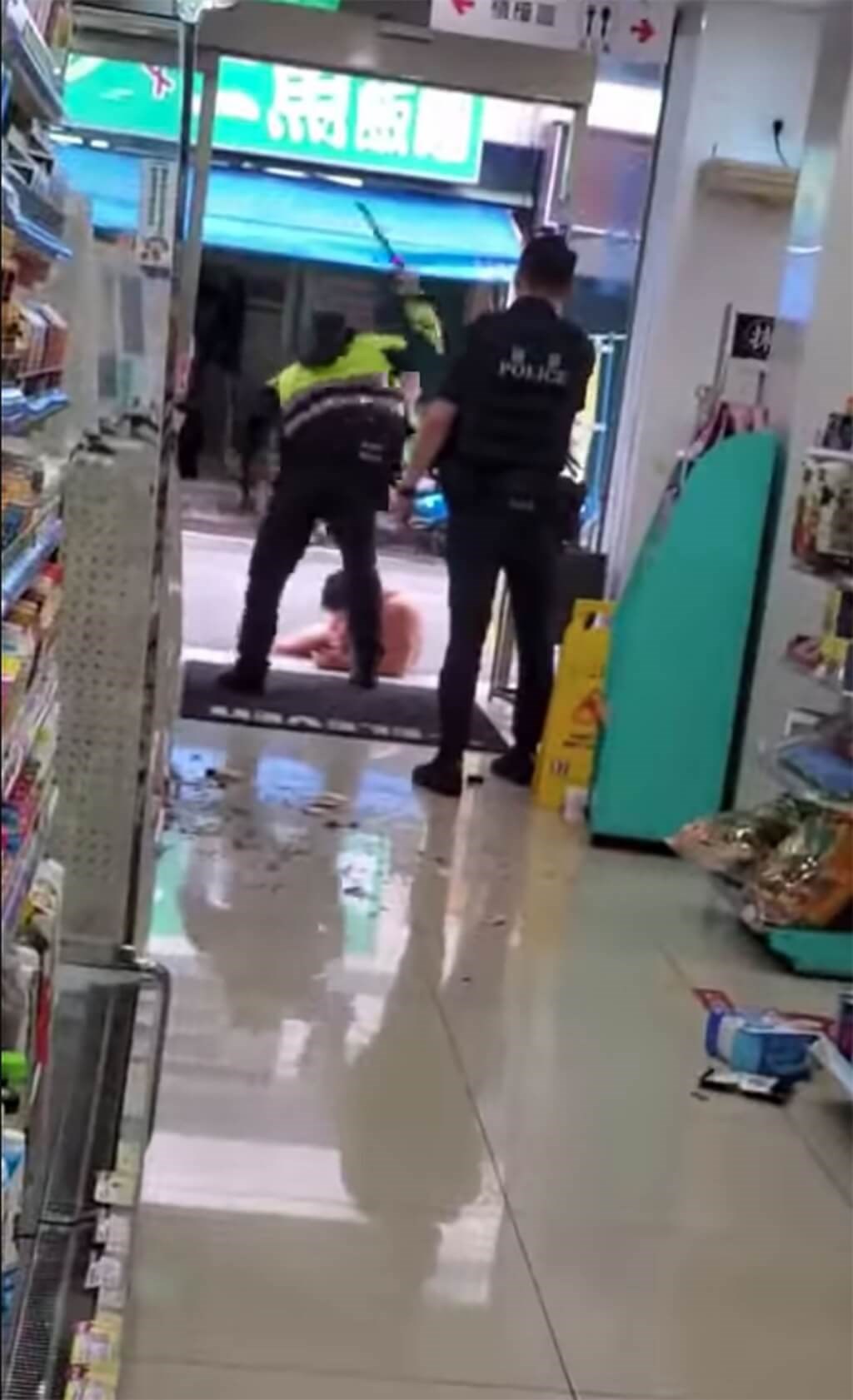 Taoyuan, May 21 (CNA) A police officer in Taoyuan's Zhongli District is being investigated on suspicion of assault for striking a man who rampaged through a convenience store on Saturday 10 times with his baton after the man had been subdued.
The Taoyuan Police Department's Zhongli Precinct said in a statement that the officer, surnamed Wang (王), appeared to have lost control of his emotions and used excessive force in response to the man's verbal "provocations."
The incident began when 28-year-old amateur bodybuilder, surnamed Chu (朱), entered a 7-Eleven store shirtless and began acting erratically, talking to himself and turning over product displays, prompting the store's clerk to call the police.
When police arrived at the store and asked Chu to leave, he became even more enraged, striking both officers in the face in turn as they tried to disable him with pepper spray, the precinct said.
Videos of the altercation were widely shared on social media Saturday, in particular a clip in which Chu, while fighting off the two officers, squats, flexes his muscles and roars, eliciting comparisons from local media to a "Taiwanese Hulk."
More controversial, however, was a second clip taken after he had been subdued.
Sitting on the steps outside the store, the video footage shows Chu being struck by an officer 10 times with a baton as he curls up on the ground and cries repeatedly that the officer is hurting him.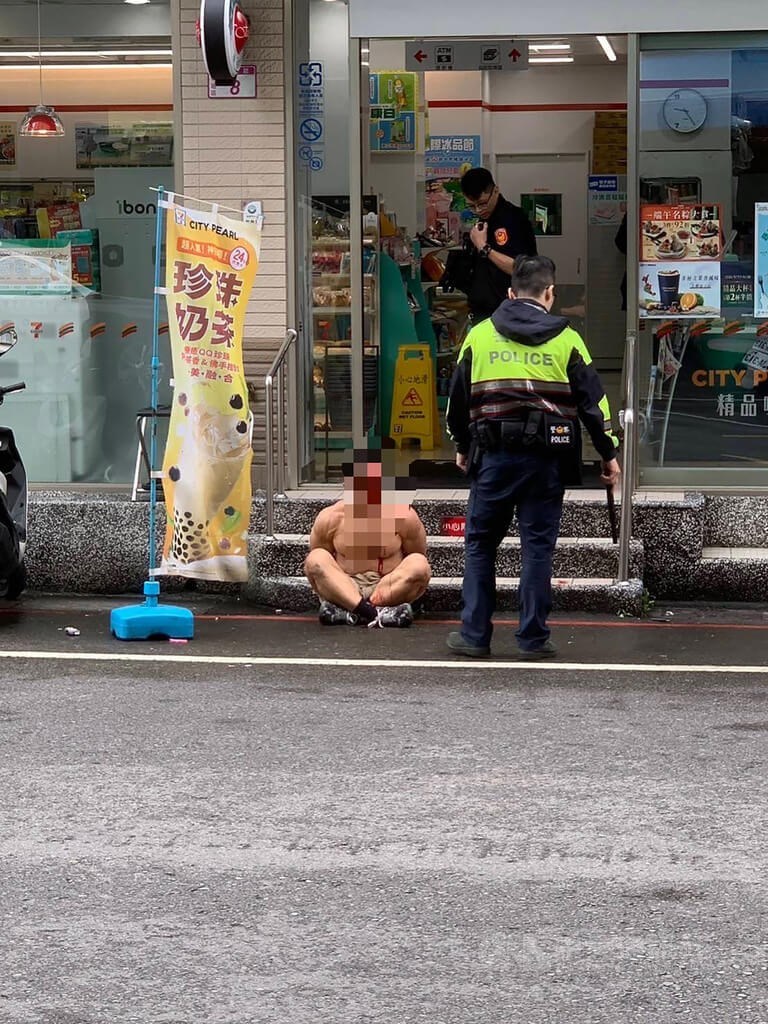 In a statement issued on Sunday, the Zhongli Precinct said that after Chu was subdued, he continued to verbally "provoke" the responding officers by threatening to kill them.
One of the officers, surnamed Wang, is suspected of losing control of his emotions and using excessive force on Chu, as a result of which Wang, as well as the head of the station where he is based and the Zhongli Precinct chief were given administrative demerits, the precinct said.
The precinct added that it is also investigating Wang on suspicion of assault, and will turn the relevant evidence over to prosecutors to have them decide whether or not to press charges.
According to legal experts, Wang would most likely be charged under Article 277 of the Criminal Code, which carries a penalty of up to five years imprisonment or a fine of up to NT$500,000 (US$16,321).
The Zhongli Precinct said Wang had suffered scratches to his face during the incident, while the other officer, surnamed Yu (余), sustained a mild concussion.
Chu, meanwhile, was treated for a head wound at a local hospital, where he was found to not be under the influence of alcohol, the precinct said.
After being interrogated, Chu was turned over to the Taoyuan District Prosecutors Office on suspicion of assault, property damage, and obstructing a public official in the course of their duties. He was later released on NT$50,000 bail.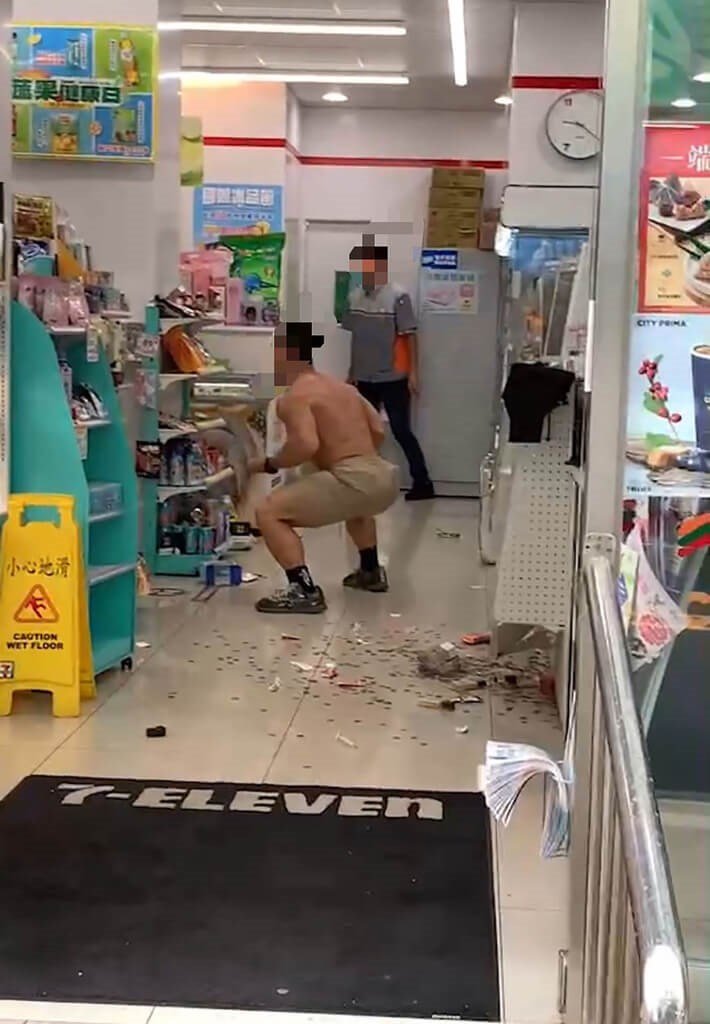 A person familiar with the precinct's questioning of Chu said he had expressed remorse for the rampage after calming down, and had apologized to the officers involved.
The Taoyuan Police Department's Zhongli Precinct was previously in the news for a 2021 incident in which one of its officers threw a female music teacher to the ground and then handcuffed her when she refused to be questioned.
The officer responsible was sentenced in February to six months in prison for offenses against personal freedom by a public official and four months in jail for coercion, the latter of which is commutable to a fine.