Mother injured, 3-year-old child killed crossing street in Tainan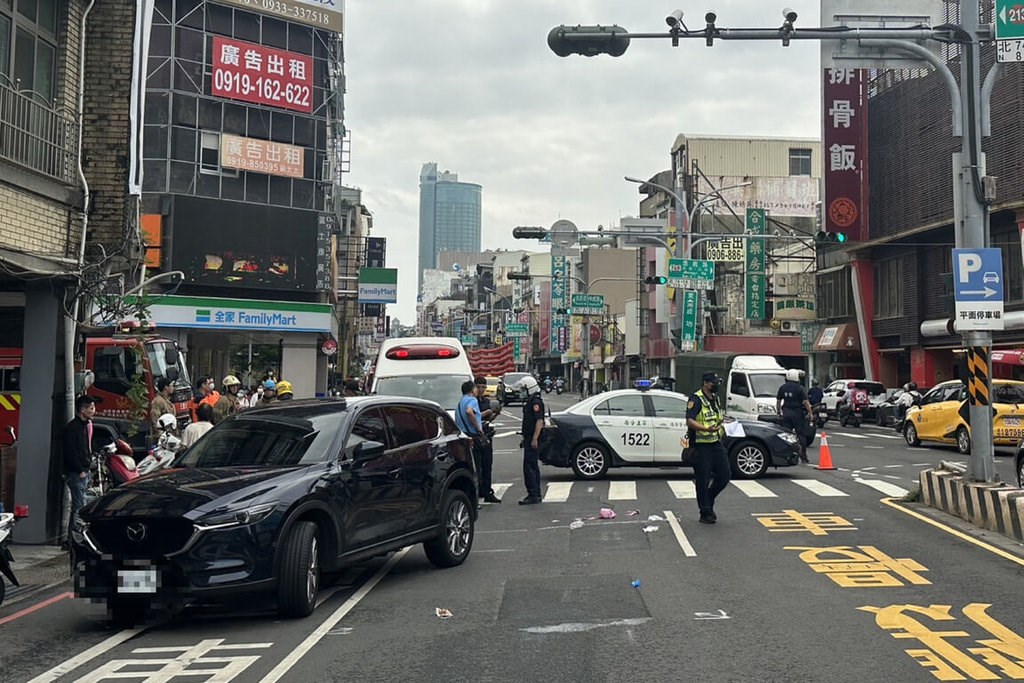 Tainan, May 8 (CNA) A three-year-girl died and her mother was injured Monday morning after a car making a left turn crashed into them as they crossed an intersection in the North District of Tainan, city authorities said.
According to the Tainan Police Department, the accident occurred as the 38-year-old mother, surnamed Lee (李), and her daughter were crossing Chenggong Road at the intersection with Xinyi Road shortly before 10 a.m.
As they were crossing, a 36-year-old pregnant woman, surnamed Tu (杜), driving a dark blue sedan made a left turn onto Chenggong Road and ran head-on into the woman and her child, police said.
Upon arriving on the scene, emergency services found the three-year-old girl without vital signs and rushed her to National Cheng Kung University Hospital, where efforts to revive her failed and she was pronounced dead.
The mother, who was found pinned under the vehicle but still conscious, was sent to the Ministry of Health and Welfare's Tainan Hospital to be treated for a broken left rib and other injuries, authorities said.
The driver was not injured.
In a statement, the Tainan Police Department said it had begun a full investigation into the crash, and appealed to drivers to obey traffic signals and make a habit of yielding to pedestrians.
Ongoing problem
Taiwan's government has taken modest steps to improve pedestrian safety in the wake of several high-profile accidents and a CNN article last year which highlighted criticism of the country as a "living hell" for pedestrians.
On March 31, the fine for failing to yield to pedestrians at crosswalks or when making turns was raised to NT$3,600, up from NT$2,000 and NT$2,800, while a nationwide campaign was launched on May 1 to better enforce those rules.
The efforts, however, face a difficult task in changing a driving culture where behaviors that endanger pedestrians -- such as failing to stop at crosswalks, stop signs or flashing red lights -- remain widespread.