CORONAVIRUS
/
Plan to phase out Pfizer-BioNTech COVID-19 vaccine halted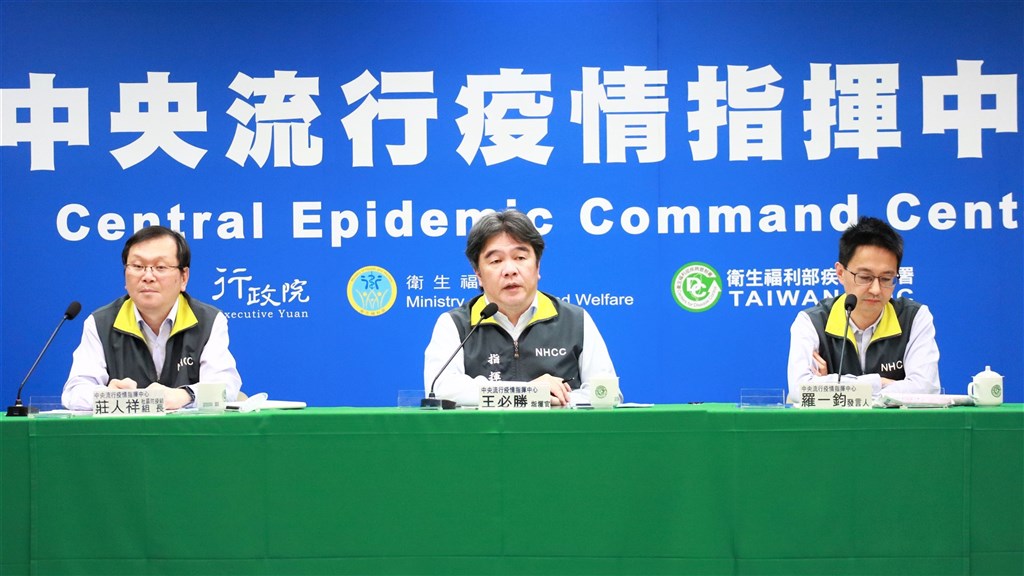 Taipei, March 16 (CNA) Restrictions on the distribution of the Pfizer-BioNTech (BNT) COVID-19 vaccine introduced in Taiwan in February have been rolled back, after the vaccine's shelf life was extended, the Central Epidemic Command Center (CECC) said Thursday.
A batch of the Pfizer-BNT vaccine for adults and those for minors previously set to expire in March and April, respectively, can be now used until Sept. 21 (adults) and Oct. 31 (minors), after a 6-month extension was approved by the Food and Drug Administration, said Centers for Disease Control Director Chuang Jen-hsiang (莊人祥) at a CECC press briefing.
As a result, the CECC has decided to suspend its plan introduced on Feb. 6 to stop offering the Pfizer-BNT vaccine as the first primary dose, with immediate effect, Chuang said.
Under the original plan, young children aged 6 months to 4 years, and teenagers aged 12-17, could no longer choose the Pfizer-BNT vaccine as their first shot from Feb. 6, individuals aged 18 and above from Feb. 21, and children aged 5-11 from April 2.
The COVID-19 vaccines currently available in Taiwan are those produced by Novavax, Pfizer-BNT and Moderna, which offers two vaccines in the country -- the original version, and the version against Omicron and its BA.4 and BA.5 variants, according to CECC data.
Meanwhile, CECC chief and Deputy Health Minister Victor Wang (王必勝) urged those eligible for an extra COVID-19 vaccine shot to get it as Taiwan gradually lifts measures implemented to combat the disease.
People will be exposed to higher risks of catching COVID-19 with eased disease prevention measures, and getting a vaccine shot helps to reduce the chance the infection will develop into a serious illness, Wang said.
Eligible individuals include anyone aged 6 months who has not received a COVID-19 vaccine shot, anyone who has not received the number of doses required to complete the primary inoculation, and people who have not received the Moderna vaccine which targets Omicron variants this year, according to the CECC.
Two doses are required to complete the standard inoculation course for most vaccines used in Taiwan, except the Pfizer-BNT vaccine for young children aged 6 months to 4 years, who need to receive three doses.
CECC data released Thursday showed that 94 percent of people in Taiwan have received one dose of a COVID-19 vaccine, while 89 percent have gotten two shots.
Third inoculation shot coverage currently stands at 76.5 percent. The CECC also offers up to five booster doses to adults and two for minors aged 5-17.
Related News
March 16: Taiwan reports 9,062 new COVID-19 cases, 37 deaths
March 6: Mask-wearing persists despite lifting of Taiwan's on-campus mandate
March 3: Taiwan to purchase more monkeypox vaccine doses: CDC
March 1: Taiwan records first two local monkeypox cases
Feb. 23: New COVID vaccination campaign planned in March, annual jab from 2024
View All