COST OF LIVING
/
Imported eggs to be sold at NT$65 for 10 eggs: Agriculture minister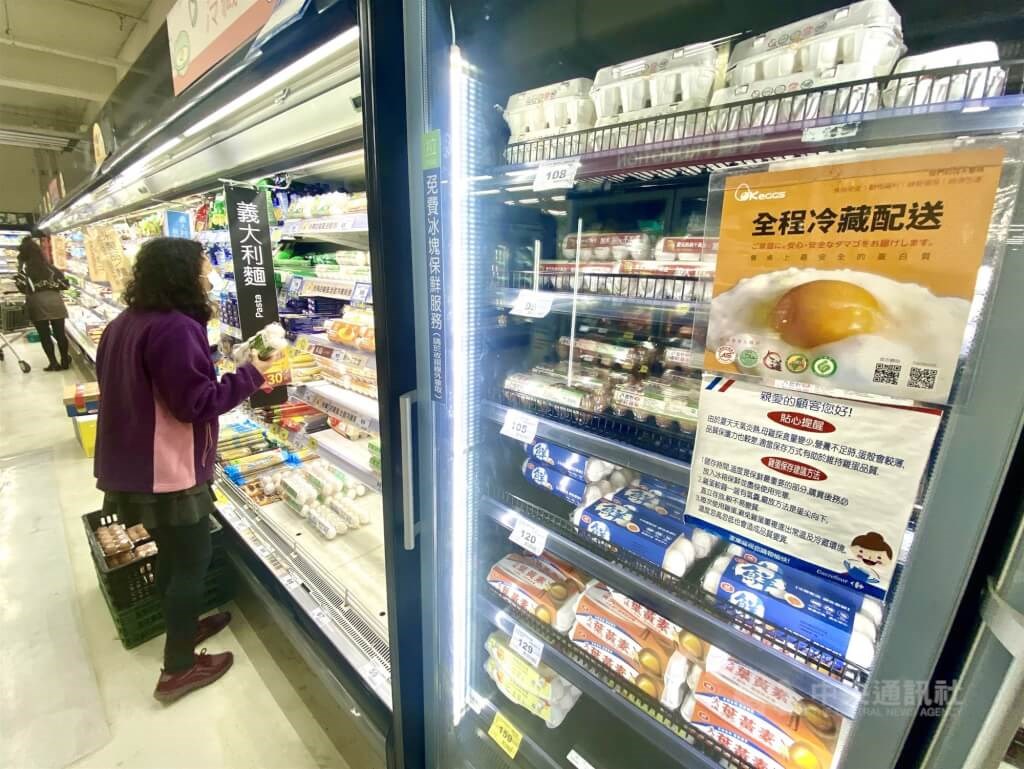 Taipei, March 15 (CNA) The 5 million imported eggs Taiwan expects to have taken delivery of by the end of this month will be sold through supermarkets at a price of NT$65 (US$2.11) for a 10-egg box, the Council of Agriculture (COA) minister said Wednesday.
Chen Chi-chung (陳吉仲) was asked by Kuomintang (KMT) Legislator Tseng Ming-chung (曾銘宗) during a legislative hearing what measures have been taken by the government to rein in rising egg prices and the shortage of eggs at local markets amid falling production.
Chen said that the government on March 10 allowed the import of eggs from the United States, Australia, Japan, Brazil, Turkey, Thailand, the Philippines and Malaysia.
Over 5 million eggs will be imported by the end of this month, and more will arrive in April, he said, adding that he expects consumers will no longer have to wait in line to buy eggs by then.
The minister also anticipated that domestic egg production will rebound in May or June.
Imported eggs will be sold at supermarkets at an affordable NT$65 for a box of 10 eggs, "making them accessible to the average consumer and ensuring they do not impact farmgate prices," the minister said.
Meanwhile, Chiang Wen-chuan (江文全), deputy head of the Department of Animal Industry under the COA, said the council will cover all the derivative costs of the import process, including those for the packaging and labeling of imported eggs.
The eggs will be sold through "distribution channels commonly used by consumers," he said, without providing further details.
Taiwan expects to take delivery of more than 1 million imported eggs this week, he added.
View All