Congestion expected on 7 freeway sections Saturday: Freeway Bureau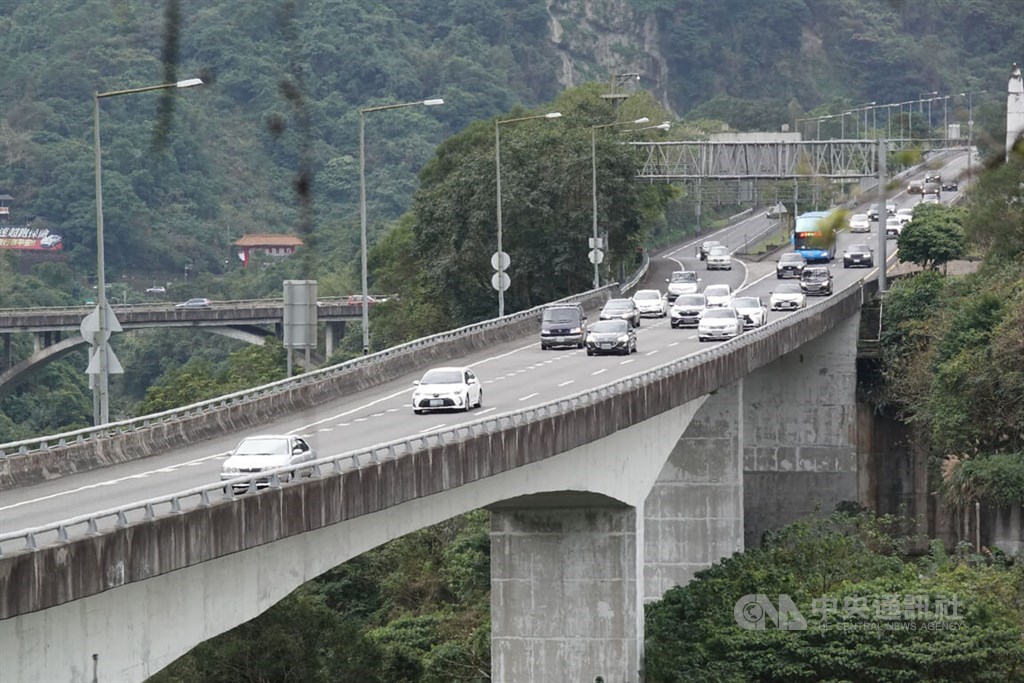 Taipei, Jan. 28 (CNA) With traffic jams expected on seven sections of national freeways around Taiwan Saturday, two days before the end of the Lunar New Year holiday, the Freeway Bureau advised northbound motorists to travel in the early morning and southbound drivers to set off in the afternoon to avoid congestion.
The road sections expected to see congestion include southbound sections between Yangmei and Hsinchu, and between the Changhua and Puyan system interchanges on National Freeway 1, as well as northbound sections between Yuanshan and the Dahua system interchange on National Freeway 1.
Traffic jams are also expected on the Tucheng-Guanxi and Kuaiguan-Wufeng sections of National Freeway 3, as well as the southbound section between Nangang System Interchange and Toucheng, and the northbound section between Yilan and Pinglin on National Freeway 5.
As of 8 a.m. Saturday, the bureau said, traffic on national freeways was normal, with an average traffic volume of 13.2 million vehicle-kilometers (MVK).
Traffic control measures will be implemented at the northbound entrance on the Su'ao, Luodong, Yilan and Toucheng interchanges on National Freeway 5 from 3-8 p.m. Saturday, with only high-occupancy vehicles allowed access.
In addition, there will be toll discounts on the section between Hsinchu System Interchange and Yanchao System Interchange from 3-8 p.m. on National Freeway 3, while the toll will be suspended from midnight to 5 a.m., according to the Freeway Bureau.
Data from the bureau showed that all-day traffic flows on national freeways around the island reached 119.3 MVK on Friday, representing 1.4 times the annual average 88 MVK per weekday.
The traffic volume on popular National Freeway 5 between Taipei and Yilan County in northern Taiwan stood at 3.3 MVK on Friday, 1.3 times the 2.6 MVK annual average per weekday, the data indicated.
The bureau projects an average 100 MVK on national freeways Saturday.