Temperatures to drop to as low as 7°C overnight Tuesday: CWB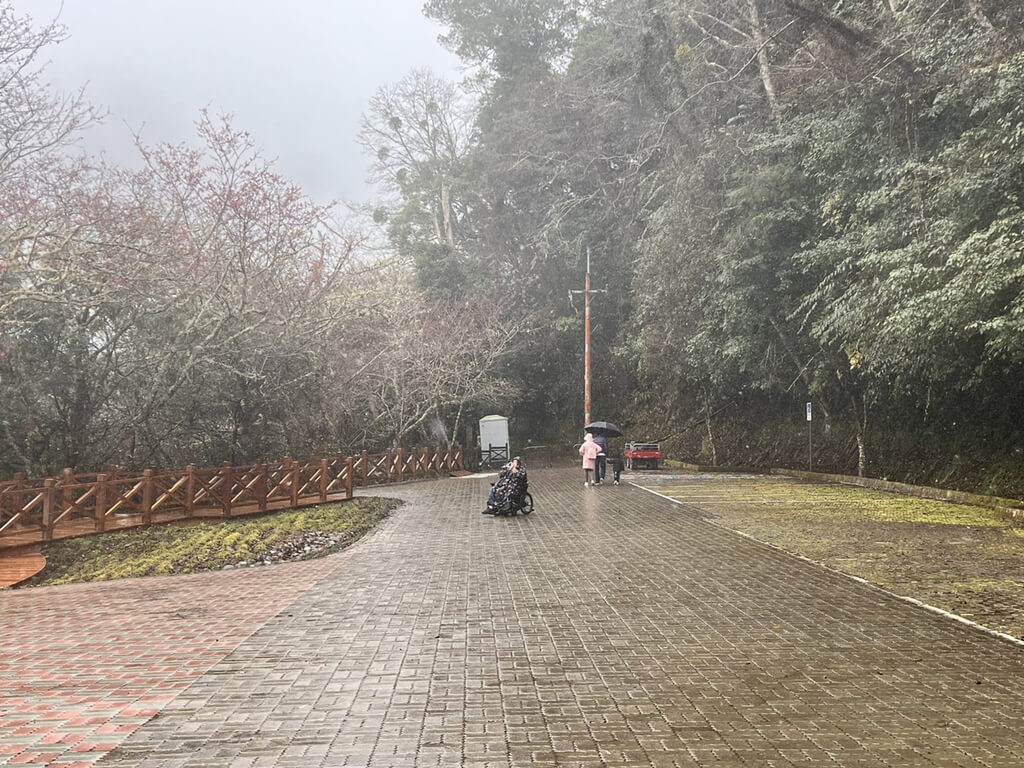 Taipei, Jan. 24 (CNA) Temperatures in areas north of Chiayi County could drop to as low as 7 degrees Celsius on Tuesday night as a cold front extends its grip on Taiwan, the Central Weather Bureau (CWB) said.
According to the CWB, low temperatures of 8.6 degrees Celsius in Keelung's Qidu District, 8.7 degrees Celsius in Taoyuan's Yangmei District, and 8.8 degrees Celsius in Hsinchu County's Hukou Township were recorded early Tuesday after a cold air mass arrived in the country overnight.
Meanwhile, a mixture of snow flurries and soft hail was reported Tuesday on Taoyuan's Lala Mountain, where temperatures were hovering around 0 degrees Celsius as of the late afternoon, CWB data showed.
For Tuesday night, the weather bureau warned that temperatures would again drop to single digits, with lows of 7-8 degrees Celsius forecast in Yilan County and areas north of Chiayi County in western Taiwan.
Overnight lows are also expected to hit 9-10 degrees Celsius in Tainan and Hualien counties, and 11-13 degrees Celsius in Taitung County and the Kaohsiung-Pingtung region in the south, the bureau said.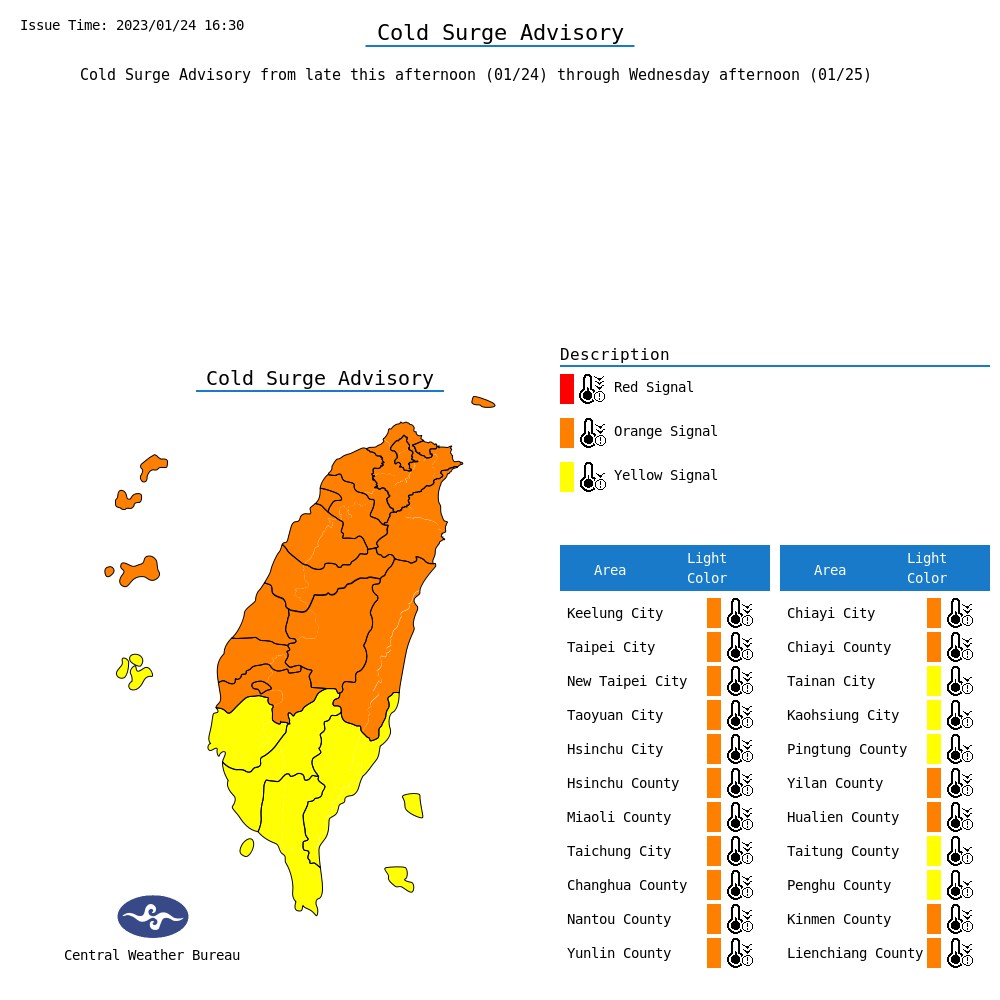 Slightly warmer temperatures are expected during the day on Wednesday, with highs of 12-15 degrees Celsius forecast in the north and in Yilan and Hualien counties on the east coast, the CWB said.
Temperatures will also reach 16-18 degrees Wednesday in Taitung and from Taichung down to Tainan in the west, and 19-21 degrees in Kaohsiung and Pingtung County, according to the weather bureau.
In terms of precipitation, Greater Taipei, as well as the northeast, east and mountainous central parts of the country, could experience scattered or intermittent rain on Wednesday, while other areas will have cloudy to clear skies, the CWB said.