Weather bureau warns temperature could fall to 6°C in northern Taiwan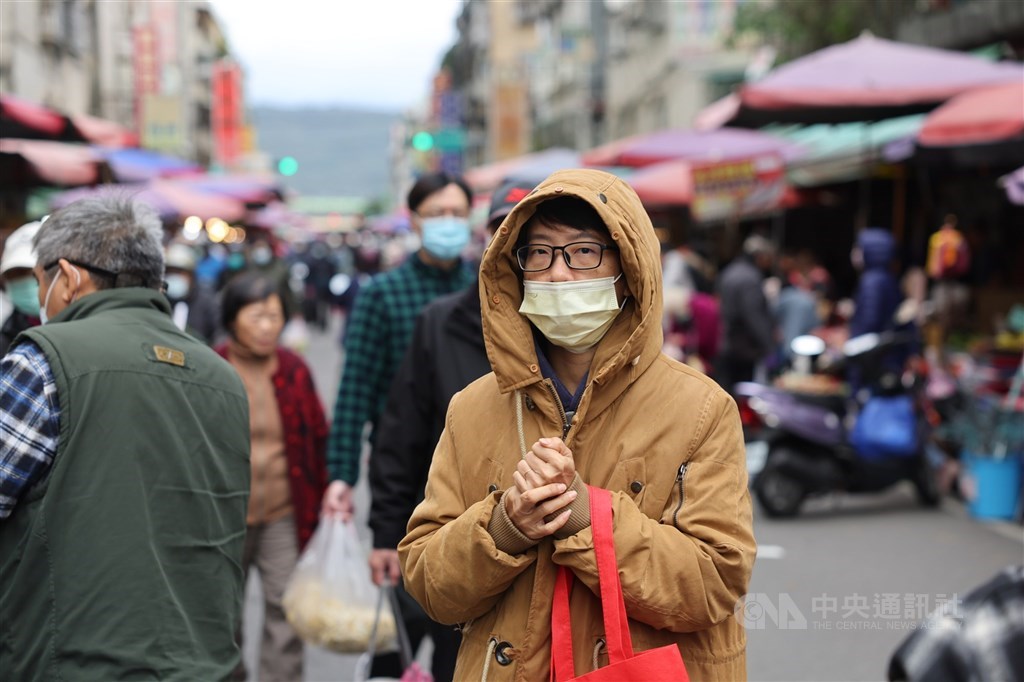 Taipei, Jan. 23 (CNA) A large part of northern Taiwan could see temperatures plunge to 6 degrees Celsius from Monday night to Tuesday night, with chances of snow in mountains in northern and eastern Taiwan, according to the Central Weather Bureau forecast on Monday afternoon.
According to a "Cold Surge" advisory issued at 4:12 p.m. by the weather bureau, temperatures in New Taipei, Keelung City, Taoyuan, Hsinchu County, Miaoli County, and Yilan County are likely to drop to 6 degrees Celsius between Monday night and Tuesday night.
The outlying Matsu Islands could also see temperatures of 6 degrees Celsius or lower because of a high-pressure system centered in Mongolia which is moving toward Taiwan and bringing in cold air, according to the weather bureau.
Meanwhile, temperatures in Taipei and Taichung could largely hover at around 10 degrees Celsius or lower during the same time period, the weather bureau stated.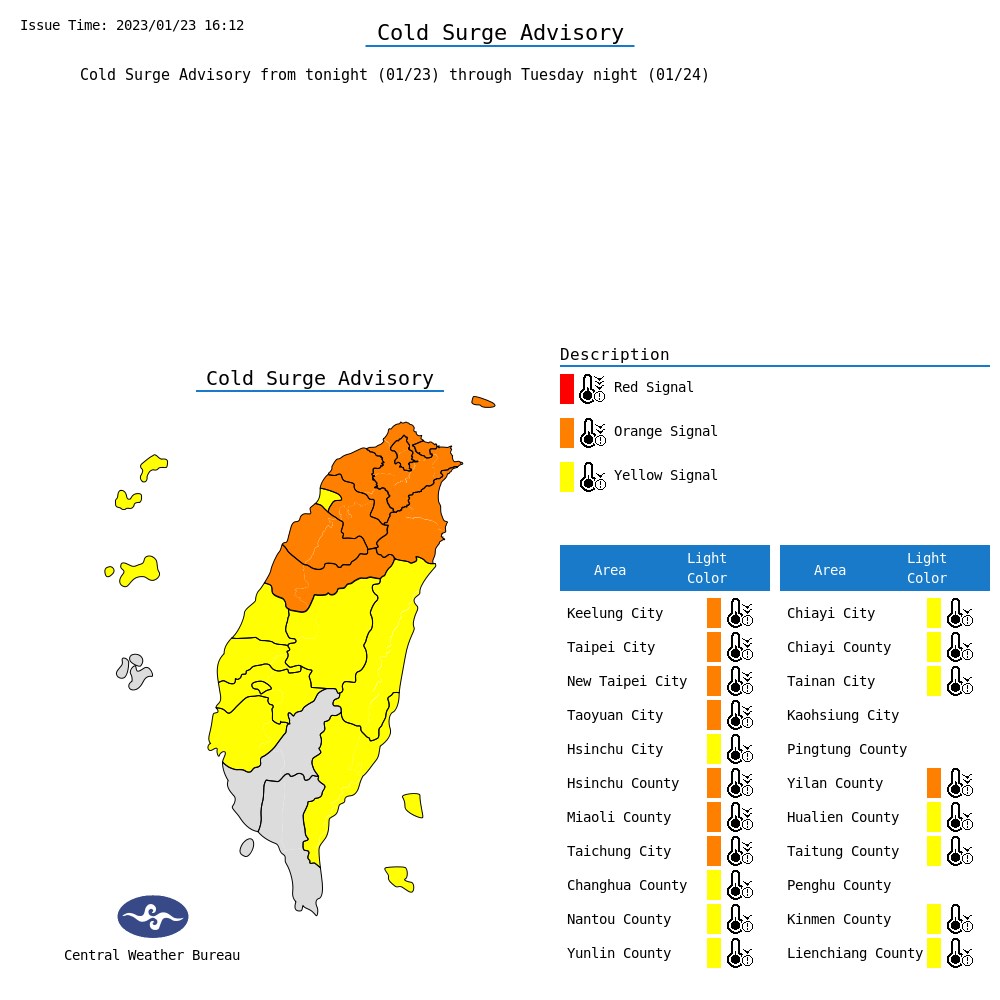 Hsinchu City, Changhua County, Nantou County, Yunlin County, Chiayi City, Chiayi County, Tainan, Hualien County, Taitung County, and Kinmen County could see temperatures fall to 10 degrees Celsius, the weather bureau said.
Areas north of Miaoli and eastern Taiwan are forecast to see sporadic showers on Tuesday, while the weather in central and southern Taiwan will be partly cloudy to sunny, according to the weather bureau.
As there is the possibility of snowfall on mountains in northeastern Taiwan and north of Taichung in western Taiwan, the weather bureau said drivers in mountainous areas should be wary of frozen or slippery road surfaces.
Temperatures are expected to become warm again on Thursday, according to the weather bureau's forecast.