FEATURE
/
Migrant workers in Taiwan lean on communities for comfort (Part 1/2)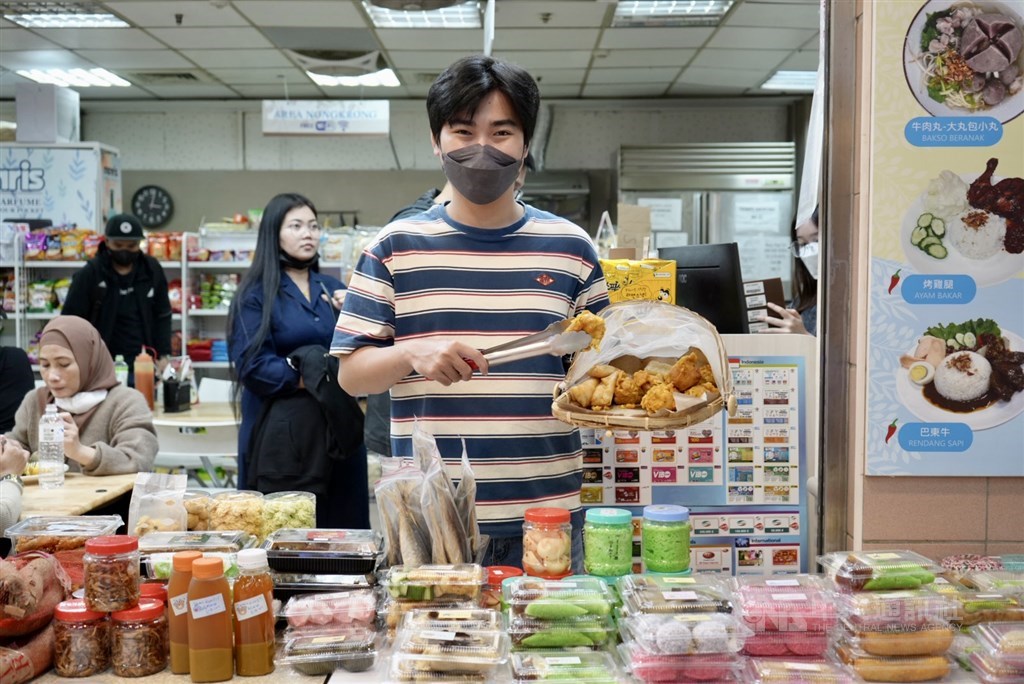 [Editor's Note: To mark International Migrants Day on Dec. 18, CNA is releasing a multipart series of reports that take a look at the lives of migrant workers in Taiwan. These individuals play a major role in the local economy and society and bring with them their own unique traditions, culture and faith, which make Taiwan a more multicultural and vibrant place to live. The 720,000 migrant workers from Southeast Asian countries in Taiwan represent about 3 percent of the country's population. Multiple stories will be published in the coming months.]
By William Yen and Shih Hsiu-chuan, CNA staff reporters
Part 2 of the series explores five communities in Taipei, Xinzhuang in New Taipei and Zhongli in Taoyuan where the longing for home of migrant workers from the Philippines, Indonesia, Vietnam and Thailand has translated into the proliferation of hangouts, markets, restaurants, grocery stores, places of worship, all tied together by a desire to create a sense of belonging as they pursue their dreams in an alien environment. Part 1/2 story focuses on workers from Indonesia and Thailand.
Little Indonesia (Taipei Main Station area)
"I really like this place (Taiwan). I'm not sure what I will do if I go back home, I didn't receive a good education, and the salary is not as high in Indonesia."
Tucked away down side streets near Taipei Main Station's West exits is "Little Indonesia," where many Indonesians go to enjoy authentic Indonesian food and get away from it all.
Mutmainah, 43, a New Taipei caregiver originally from Probolinggo, a city on the north coast of East Java province, Indonesia, told CNA she travels about 30 minutes on the bus on her monthly day off to visit "Little Indonesia" and meet friends over a traditional Indonesian meal.
Live-in migrant caregivers are not covered by Taiwan's Labor Standards Act and therefore do not have two-days off per week like most workers.
"I feel emotional when I come out to meet friends, it's like my stress disappears. I'm really happy," Mutmainah said.
She was speaking to CNA while eating ayam bakar, which is "grilled chicken" in Indonesian.
"I'm really happy when I eat this, it feels like I am in Indonesia, and to eat it with my friends makes me feel like we are a family," Mutmainah said.
Having worked in Taiwan for 14 years, Mutmainah said she is coming close to the end of her legal stay in the country but hopes the government will allow people like her to stay longer.
According to the Employment Service Act, a migrant worker can work in Taiwan for up to 12-14 years. They can stay longer if their employer applies for them to be reclassified as an intermediate skilled worker.
"I really like this place (Taiwan). I'm not sure what I will do if I go back home, I didn't receive a good education, and the salary is not as high in Indonesia," Mutmainah said.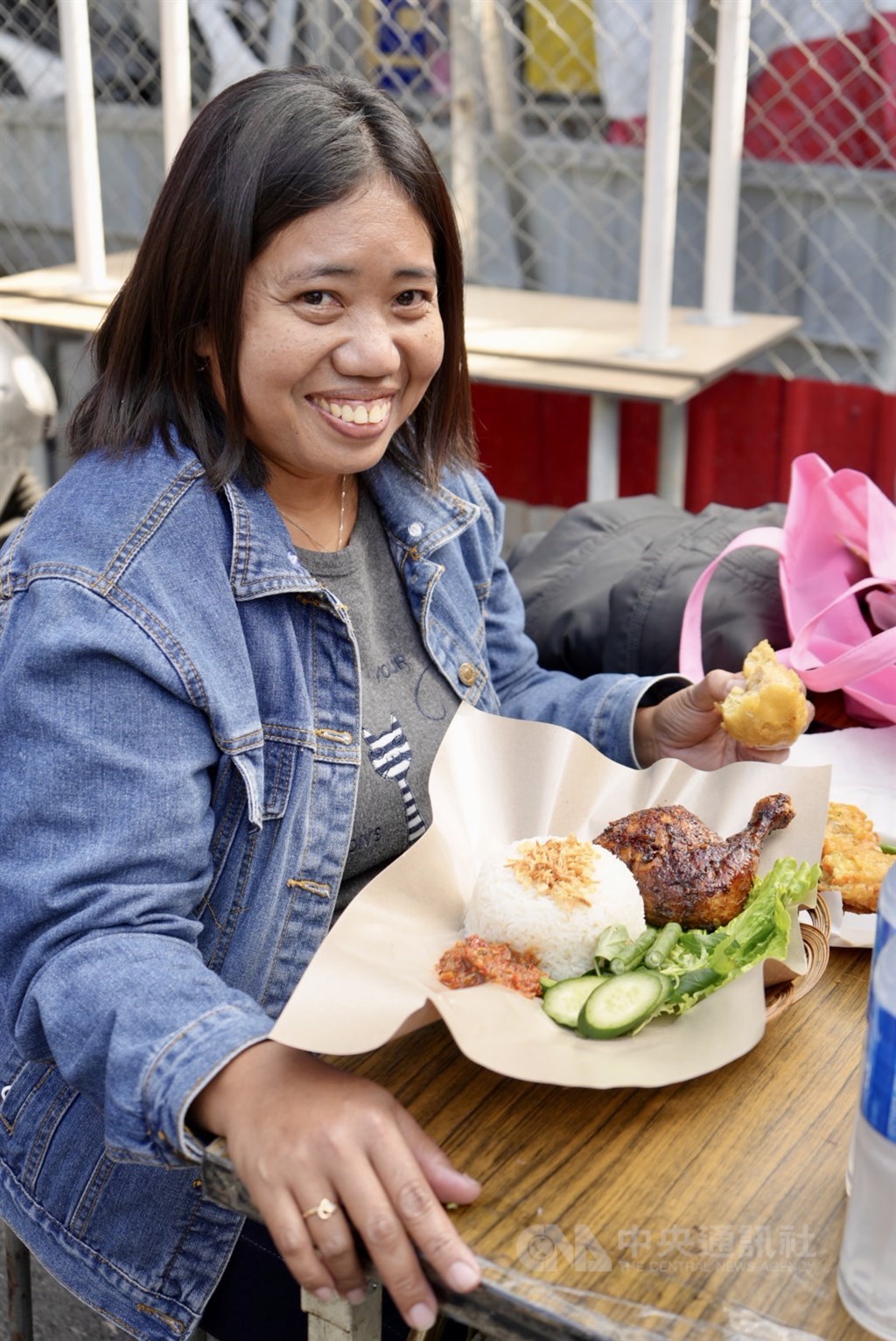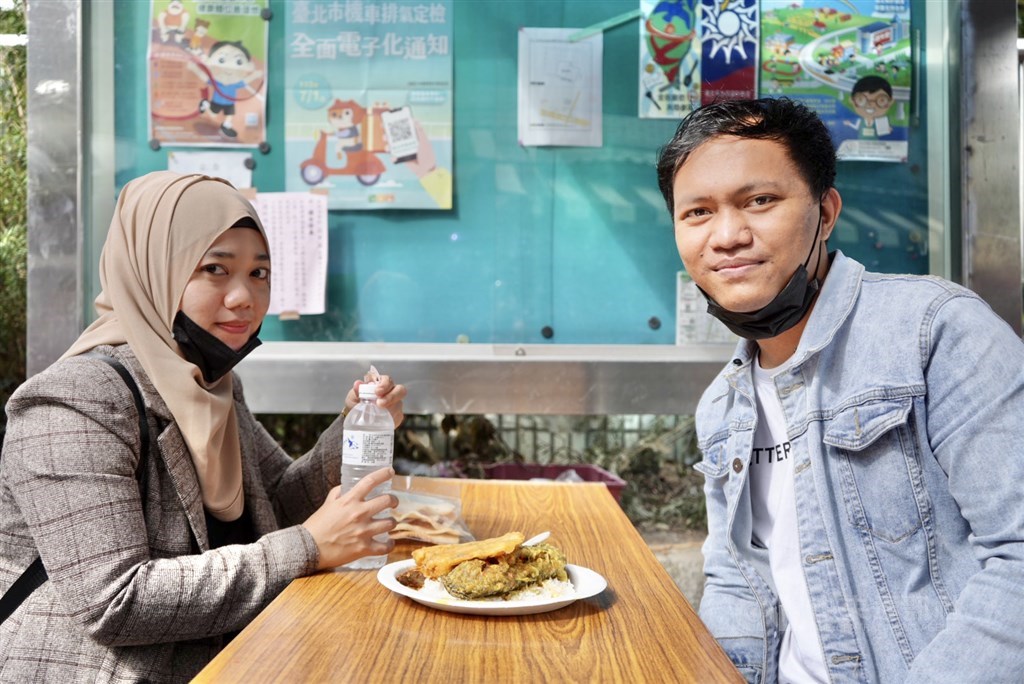 Just a stone's throw away, enjoying their lunch are married couple, 30-year-old New Taipei caregiver Ratih Larahati and 25-year-old New Taipei factory worker Rizky Aditya Nugroho, who said they visit "Little Indonesia" once a month as the area is like a home away from home.
The couple come from Lampung, a province on the southern tip of the Indonesian island of Sumatra.
Rizky, who came to Taiwan about three months ago, said the area reminds him of Indonesia because of the large number of Indonesians that visit the place.
"My friends and colleagues from work also frequent 'Little Indonesia,' so it feels familiar to me. My first impression was good, it feels like I'm in my home country," Rizky said.
The couple said they only come to the area to eat as they spend their day off exploring Taipei.
"Every day at work we eat Taiwanese food, so on our day off together, we want to enjoy authentic Indonesian food," Ratih said.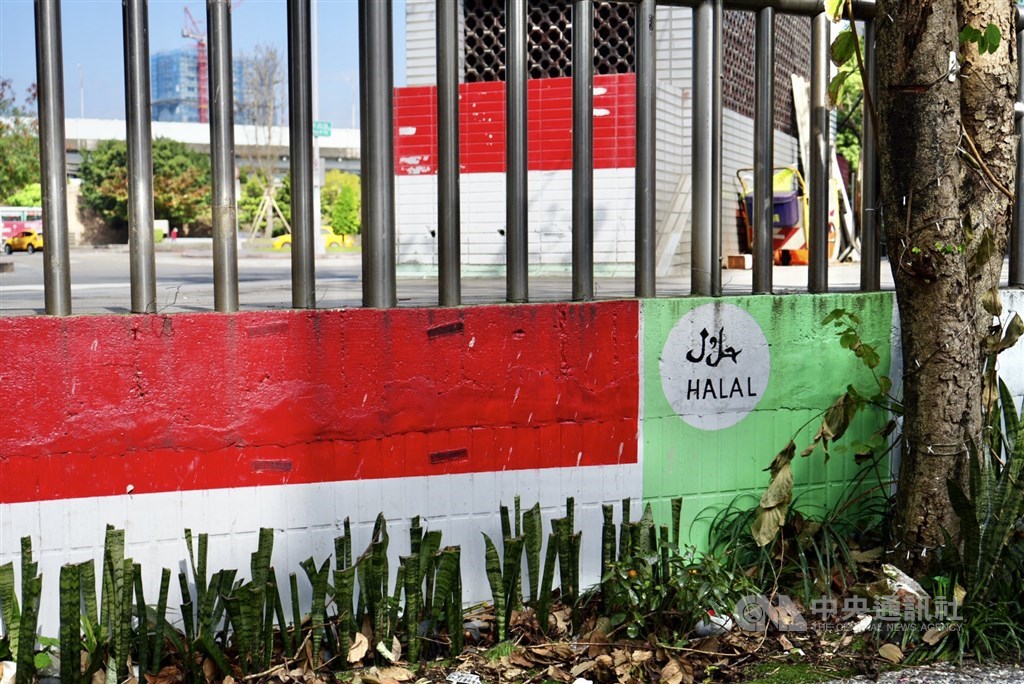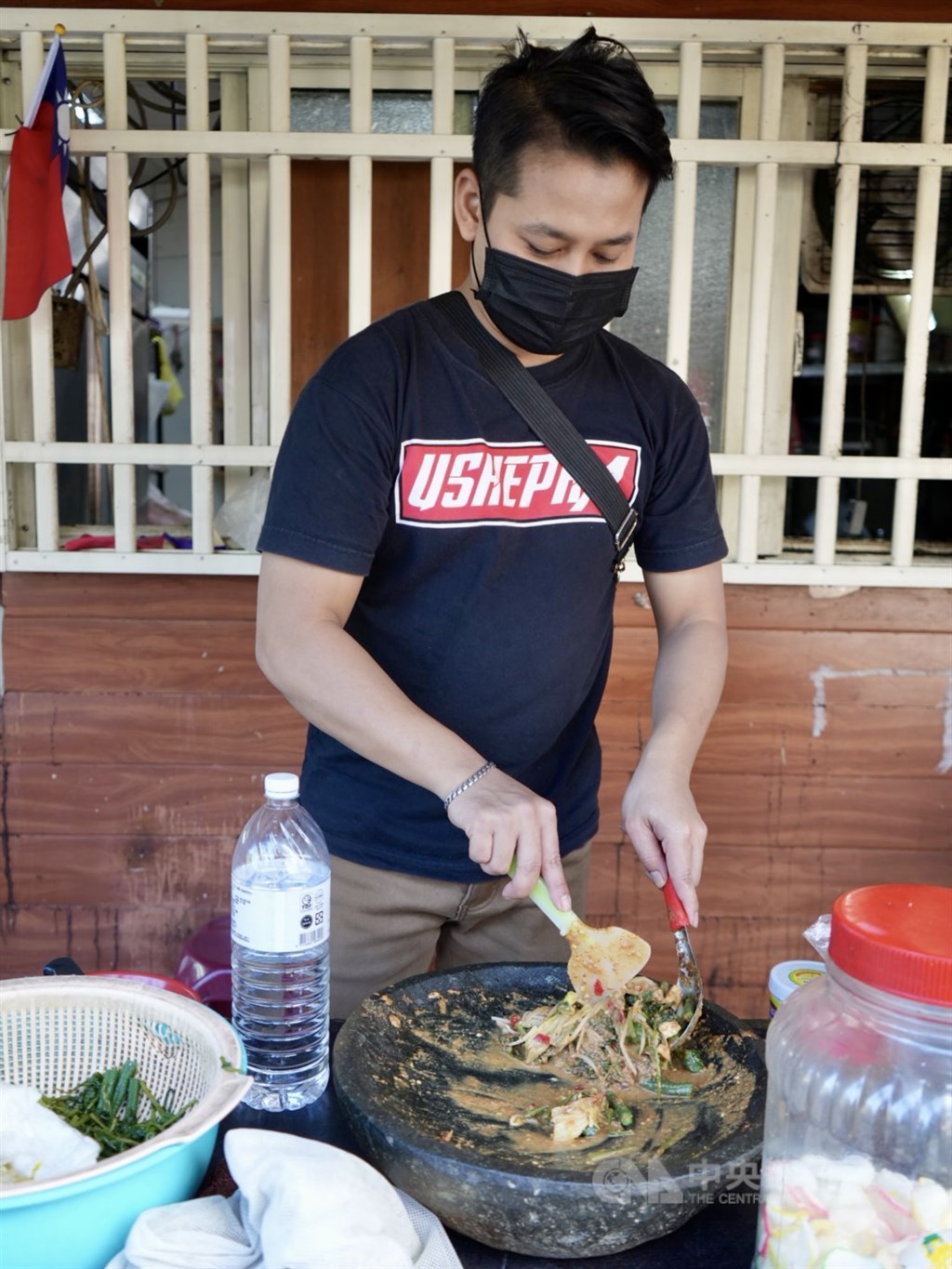 Moving to a different area of Taipei Main Station, an underground mall with restaurants, grocery shops, and remittance services, another Indonesian couple who are saving up to get married send money back home.
Siti Muyasaroh, 24, and her boyfriend Budi Utomo, 25, said they remit between NT$30,000 (US$987.48) to NT$50,000 a month through Indonesian state-owned bank Bank Negara Indonesia (BNI) networks at Is Life IndosuarA Indonesian store chains.
The couple, who have worked in Taiwan for around five years, plan to save money and get married when they return to Indonesia. They currently work in New Taipei, but at different factories.
Willyanto, 24, manager of the Is Life store at Taipei Main Station said their aim is to create a "one-stop shop" where Indonesian migrant workers can eat, buy groceries, and remit money all at one location.
However, since taking over as manager of the store in 2019, he feels the number of Indonesian migrant workers that come to the area has dropped by about half since the start of the COVID-19 pandemic.
Some have returned home to Indonesia because of the pandemic while the ones in Taiwan nowadays have more options on their day off, such as visiting scenic areas like Keelung, Taoyuan, or Yilan and do not only come to Taipei Main Station, Willyanto said.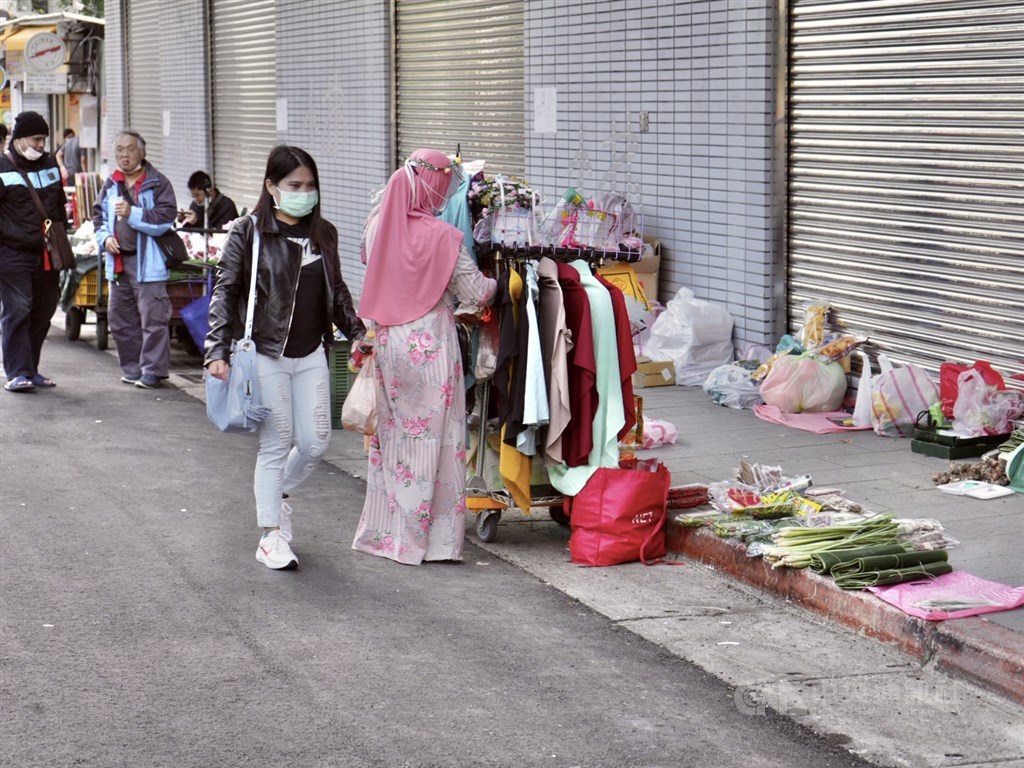 "Now it's very easy, they have information online about how to travel to these places, unlike before when it was harder to get information," Willyanto said.
However, Taipei Main Station remains the most convenient place for most Indonesian migrant workers as it is a major transport hub, Willyanto said, adding that Taiwanese have also caught on and come to the store.
"We have about 40 to 50 Taiwanese customers per day to eat or buy products. After they have tried Indonesian products they come back maybe for our shampoo, with some Taiwanese buying two to three bottles a month," Willyanto said.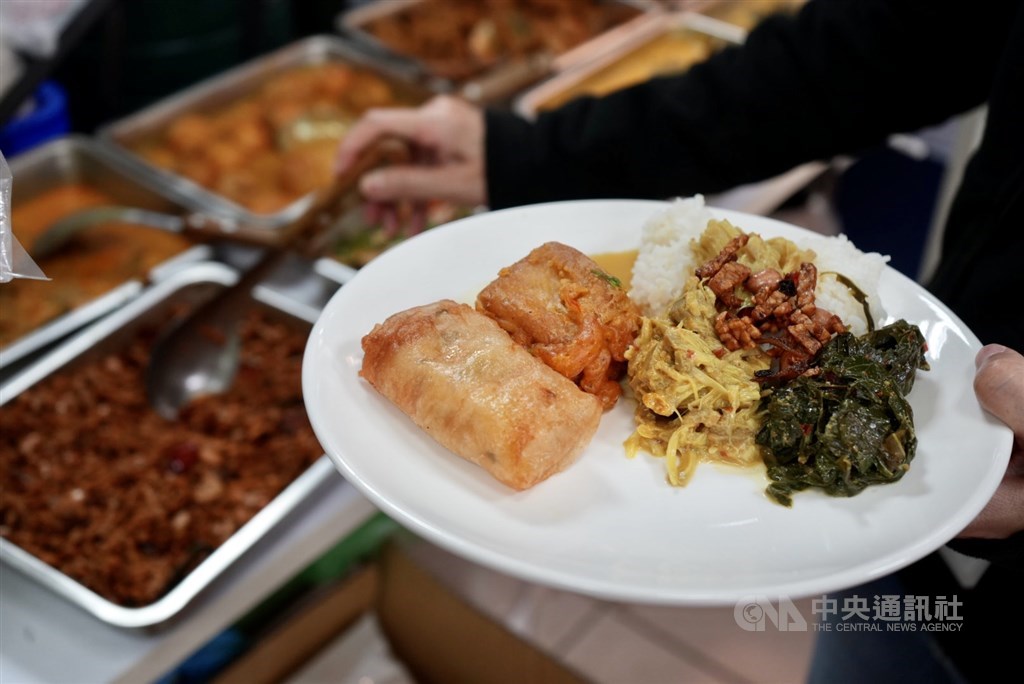 Zhongping Commercial District famous for Thai food (Zhongli, Taoyuan)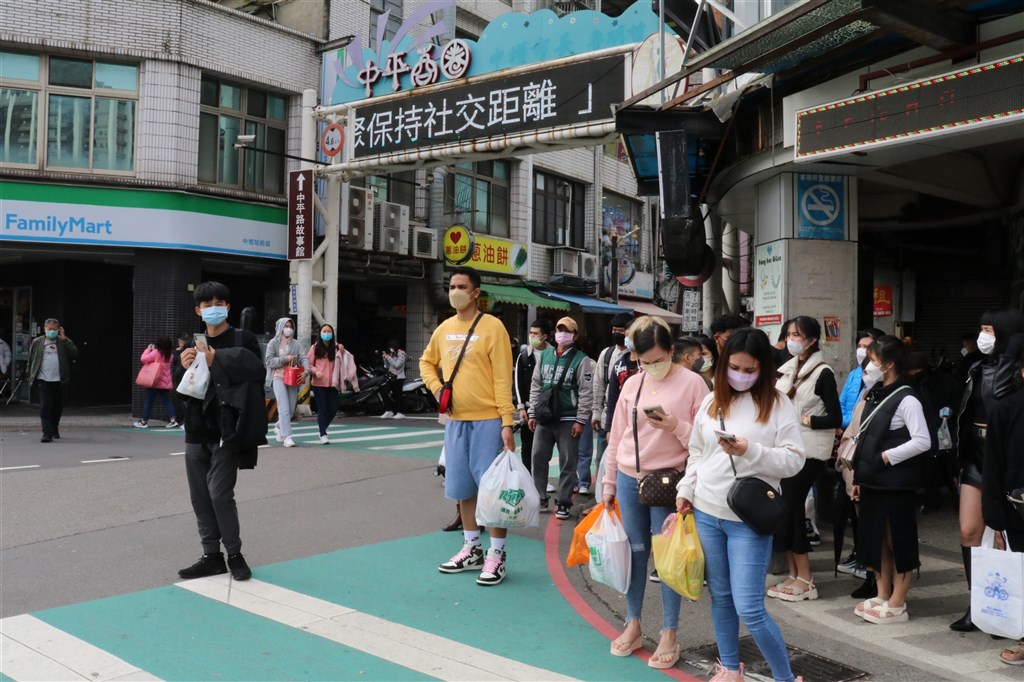 This location is an easily accessible shopping area for my friends, who work in various cities, to meet up on Sundays
Zhongping Commercial District is conveniently located in front of Zhongli railway station in Taoyuan and has replaced Taoyuan railway station as one of the most popular places where migrant workers hang out with friends in their spare time.
"This location is an easily accessible shopping area for my friends, who work in various cities, to meet up on Sundays," Jarayut, a Thai migrant worker based in Guanyin Distric, Taoyuan, told CNA on December 25, 2022, after having his hair dyed and styled at a salon.
There are also a wider range of choices in terms of food, cosmetics, clothing and accessories here than elsewhere because the shops here cater to Taiwanese as well as migrant workers from Thailand, Indonesia, the Philippines and Vietnam, Jarayut added.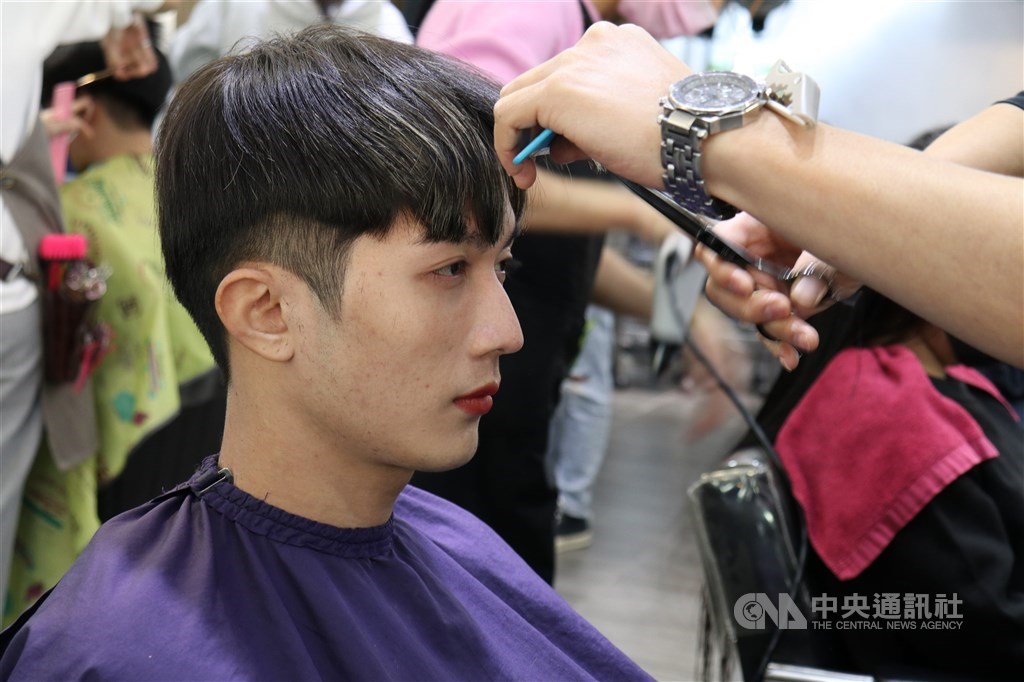 In recent years, the area around Taoyuan railway station has developed into a place that boasts chains of shopping malls, but in Zhongli customers can fill their shopping bags with cheap goods and great finds, said Mr. Su (蘇), a grocery store owner.
Su started a retail store that specializes in the selling of prepackaged food, household, healthcare, personal care items and even perfume from Thailand, after marrying his Thai wife two years ago when they worked at the same factory in Taoyuan.
"There aren't many grocery stores especially for Thais because Thai migrant workers are a relatively small population in Taiwan," said Su. "But Thai people love made-in-Thailand products, my wife being a perfect example, so I decided to open the store."
Apart from selling Thai goods, the store also provides a delivery service by helping migrant workers drop off their packages at the post office for free, said Namtan, Su's wife.
"Factory-based migrant workers are tied up at work when post offices are open, so they have to request a leave of absence when they need to go to the post office," Namtan said. "I've received a lot of positive feedback from customers about the service."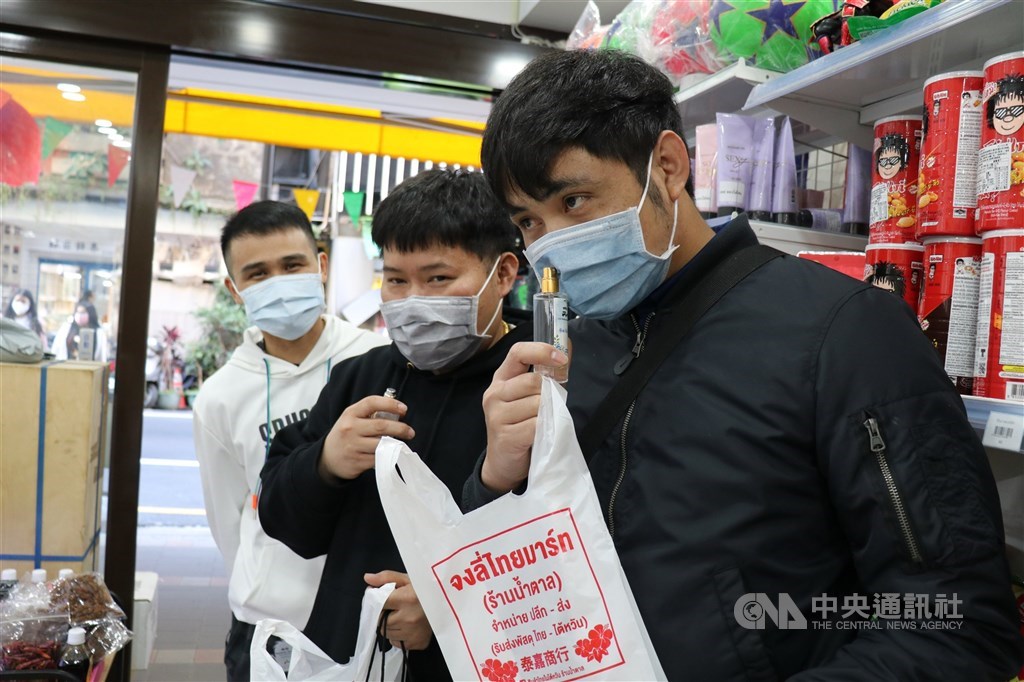 Thanchana and his friends, who work at a factory in Shulin District, New Taipei, were picking up perfume products at the store when approached by CNA.
"We come here for Thai BBQ and shopping once a month," he said. "In comparison to Taipei and New Taipei, this area is known for offering a variety of items at an acceptable price."
Nevertheless, amid the rising international shipping costs and drop in global trade that have disrupted the manufacturing sector, migrant workers are also feeling the effects of inflation in Zhongli and starting to cut back on spending so they can send what's left of their savings to family back home.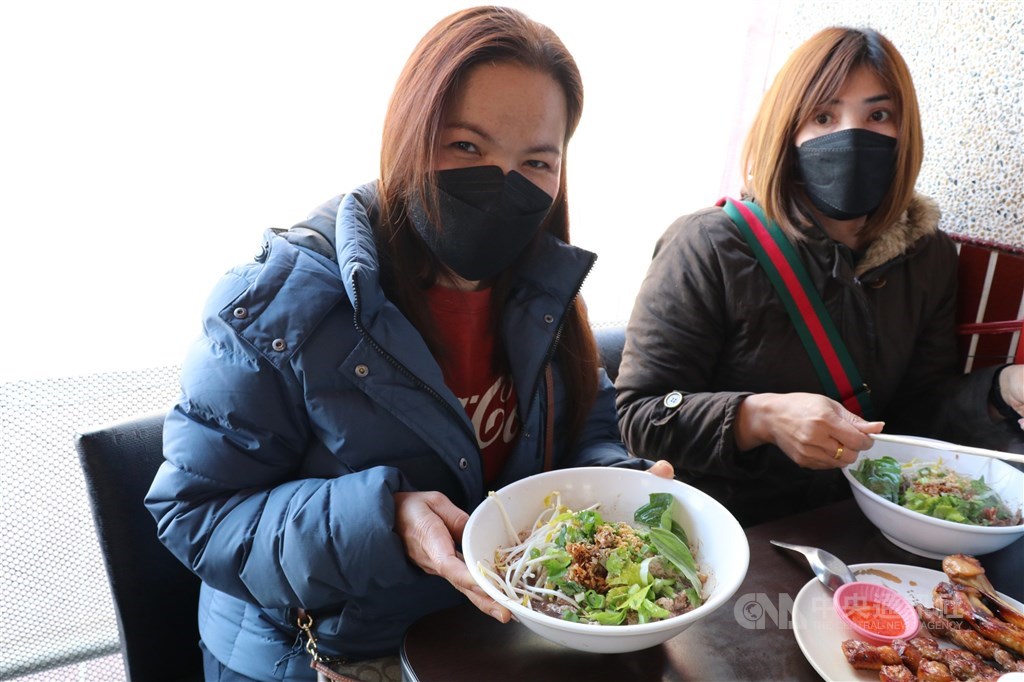 "This year (2022) was the worst year for me," said Suwadee who has worked for 10 years at an electronics manufacturing factory in Pingzhen District, Taoyuan.
Suwadee said that she was forced to accept unpaid leave every third day throughout 2022 and had about NT$15,000 to NT$18,000 deducted from her salary, which is 50 to 60 percent of what she previously earned when she was able to work extra hours on Saturdays.
"In the past, I would dine out with friends on Sundays, but now I come to the restaurant once a month because of reduced wage and higher menu prices," said Suwadee. "I have to send back as much money as I can to my family to cover my children's tuition fees."
Maruedee, a Thai migrant worker also based in Pingzhen, said she feels the impact of inflation acutely because she often orders takeout from Thai restaurants.
"Our employer deducts the cost of meals from our paychecks, but I'm still not used to Taiwanese food," said Maruedee, who has been in Taiwan for three years. "Compared to Thai cuisine which has a blend of sweet, sour, and spicy flavors, Taiwanese food is bland."
Faced with inflation, she goes to Zhongping Commercial District on Sundays to shop for food and supplies so she can cook at home when possible, Maruedee said. "This way I can save more for my future."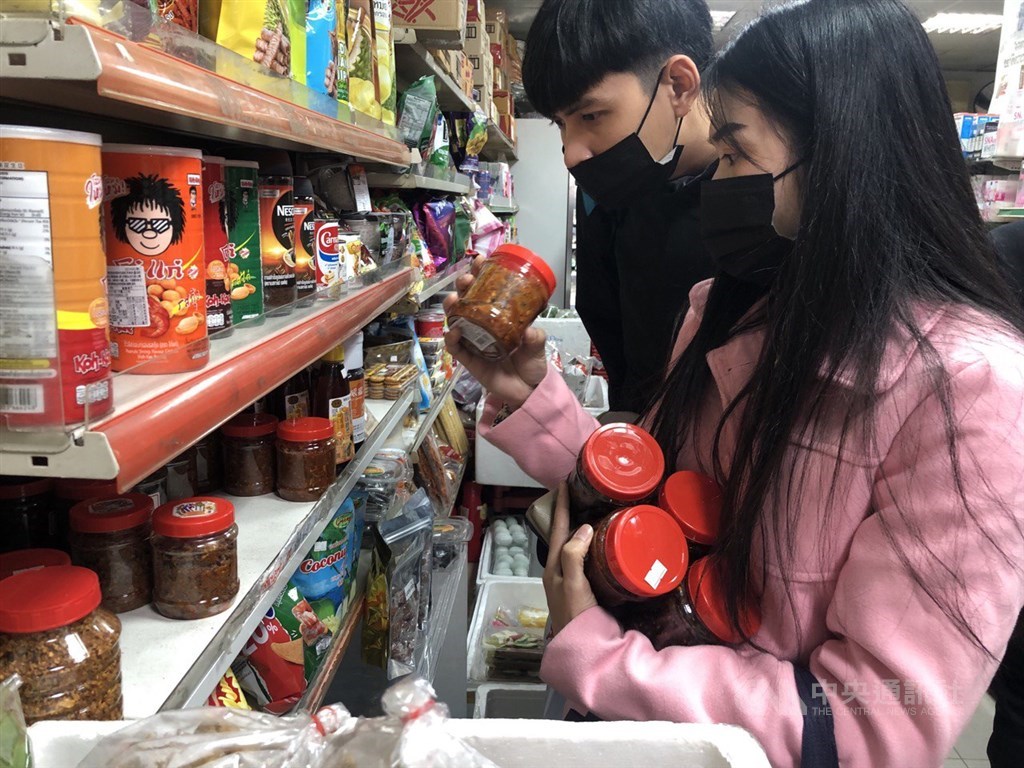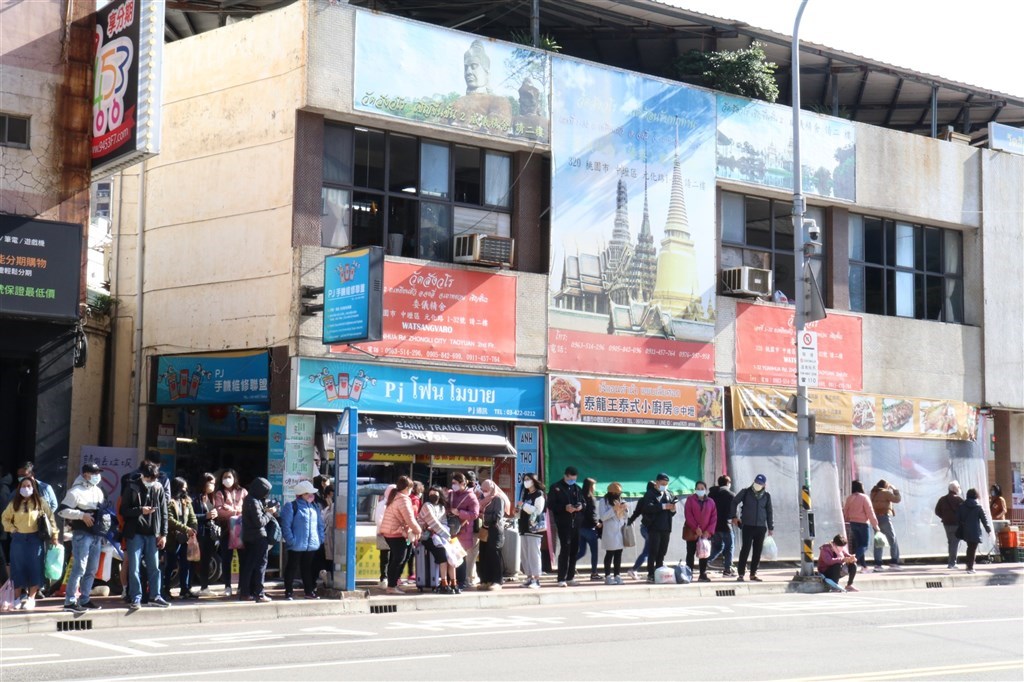 Enditem/AW
Related News
Jan. 23: Migrant workers in Taiwan lean on communities for comfort (Part 2/2)
View All