CORONAVIRUS
/
COVID-19 telemedicine services to stay open over LNY holiday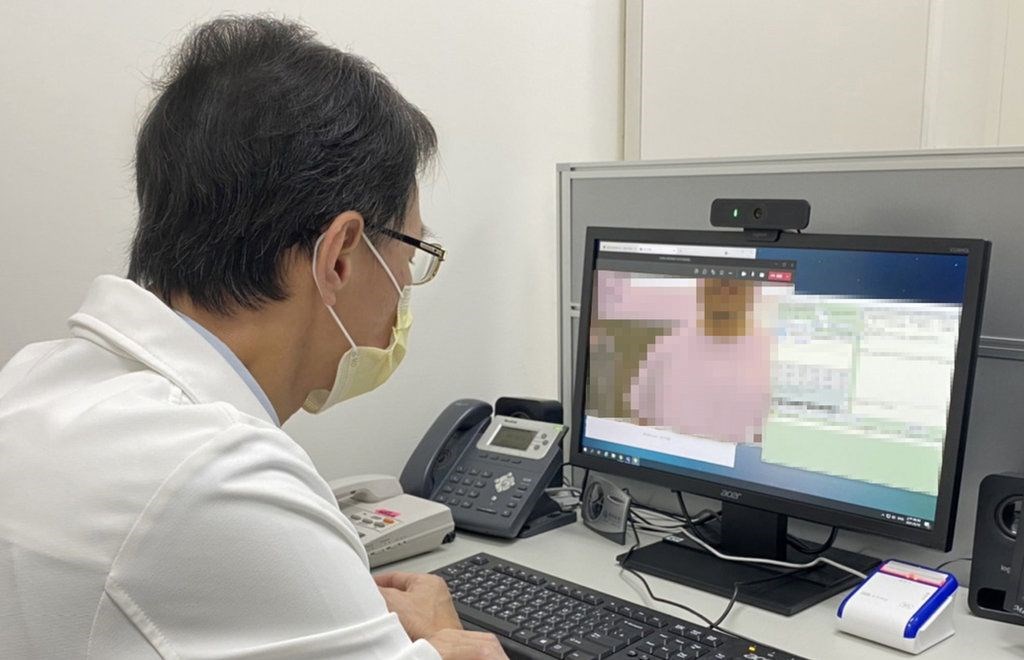 Taipei, Jan. 19 (CNA) The Central Epidemic Command Center (CECC) on Thursday said that those who catch COVID-19 during the Jan. 20-29 Lunar New Year (LNY) holiday can make appointments for teleconsultations and access health counseling services via 24-hour hotlines.
People who test positive for COVID-19 or demonstrate flu-like symptoms can make use of the services and gain access to antiviral drugs and other medications from at least 192 hospitals, said Lo Yi-chun (羅一鈞), deputy head of the CECC's medical response division.
With the daily number of confirmed cases dropping, more than half the beds at most hospitals across the nation are available for COVID-19 patients, Lo said.
However, the CECC has also instructed hospitals to allocate 5 percent of beds for use by COVID-19 patients at all times in case of emergency, Lo added.
People should check the website of their local health authority or a directory on the website of the Centers for Disease Control for information on hospitals offering online appointments and dedicated telephone lines for health counseling, Lo said.
However, information provided on the websites is only available in Chinese.
Related News
Jan. 18: Expert predicts new wave of COVID subvariants to come, peak in March
Jan. 16: Plans to further ease mask mandate to be announced after LNY: CECC
Jan. 12: COVID-19 home care consultations to focus on high-risk groups: CECC
Recent cases
Jan. 19: Taiwan reports 18,414 new COVID-19 cases, 48 deaths
Jan. 18: Taiwan reports 20,768 new COVID-19 cases, 26 deaths
Jan. 17: Taiwan reports 19,970 new COVID-19 cases, 30 deaths
Jan. 16: Taiwan reports 15,632 COVID-19 cases, 40 deaths
Jan. 15: Taiwan reports 21,270 new COVID-19 cases, 31 deaths
Jan. 14: Taiwan reports 20,412 new COVID-19 cases, 47 deaths
Jan. 13: Taiwan reports 21,737 new COVID-19 cases, 53 deaths
 Latest COVID-19 rules
● Taiwan begins testing travelers from China for COVID-19
● Revised protocol for hospital visits from Dec. 10

● Taiwan to stop paying COVID medical fees for certain foreign nationals
● Taiwan to remove weekly arrival cap on Dec. 10
● Taiwan's eased mask mandate takes effect on Dec. 1
● Taiwan cuts COVID isolation to 5 days, lifts workplace vaccine mandates (Nov. 14)
● Taiwan to further ease border rules for China, Hong Kong, Macau residents
● Taiwan's new COVID-19 regulations taking effect Nov. 7
● Taiwan's updated COVID-19 protocols for arriving travelers from Oct. 13
View All