Two arrested for using counterfeit money: Taoyuan police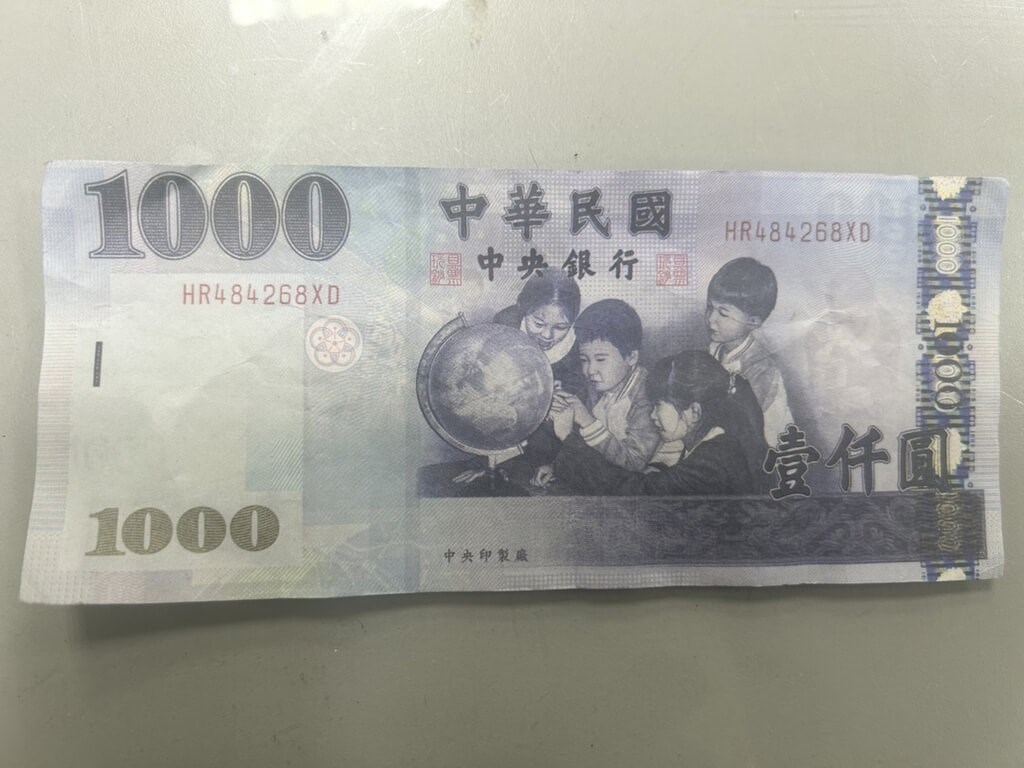 Taipei, Jan. 10 (CNA) Police in Taoyuan said Tuesday two suspects have been arrested for allegedly buying betel nuts with a counterfeit bill, which bears the same serial number as previously identified fake money.
The police said they received a tip-off on Jan. 2 about the incident and tracked down the suspects who used a fake NT$1,000 (US$32.58) banknote at a betel nut store in the city's Bade District.
Meanwhile, sources familiar with the matter said the fake money has the same serial number "HR484268XD" as seven other counterfeit bills confiscated by police in central Taiwan's Changhua County.
According to Changhua County police on Jan. 4, a vendor reported that he was paid NT$7,000 -- all numbered HR484268XD -- by a young person purchasing tickets to play a game at a night market.
Under the Penal Act of Offenses Against National Currency, anyone who counterfeits money with the intent to circulate it and has caused severe disruptions to the financial system is subjected to a life sentence or imprisonment of at least 10 years.