Temperatures to fall as low as 13 degrees in northern Taiwan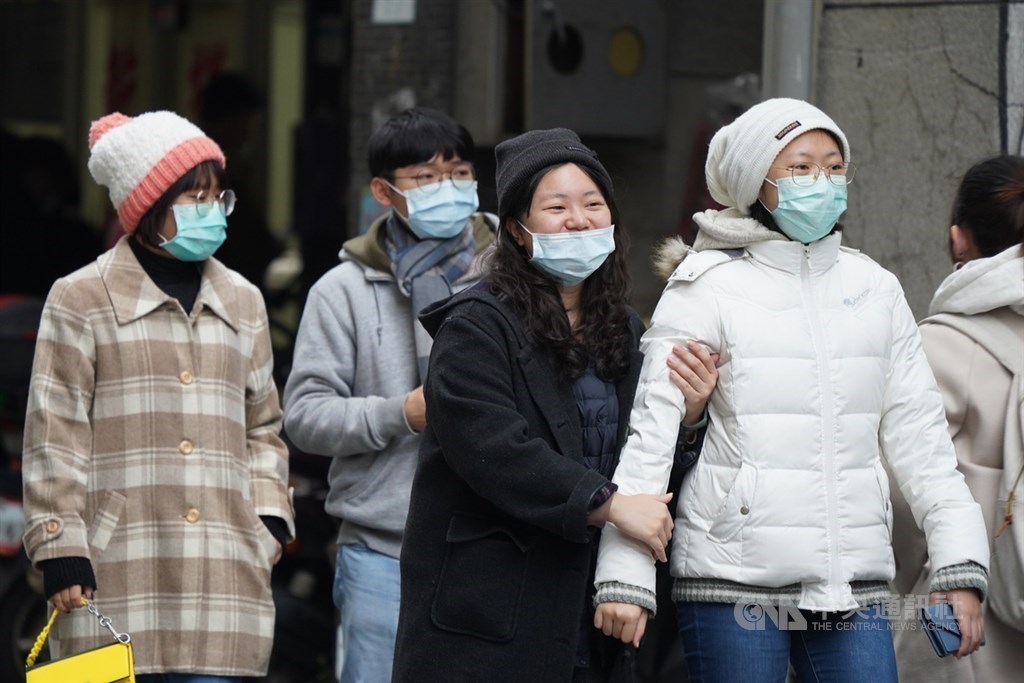 Taipei, Nov. 30 (CNA) The weather in Taiwan is expected to become cooler as seasonal northeasterly winds gain momentum Wednesday, with temperatures in the north forecast to fall to as low as 13 degrees Celsius early Thursday morning.
Temperatures in northern Taiwan began trending lower early Wednesday morning, and they were expected to hit their lowest points Wednesday night and early Thursday morning, the Central Weather Bureau (CWB) forecast Wednesday.
The mercury could fall to 13-15 degrees in open areas of northern Taiwan early Thursday morning as winds in the area pick up strength, and to around 16 degrees elsewhere in the north, the CWB said.
Temperatures in central and southern Taiwan will fall to 17-18 degrees and 19-20 degrees, respectively, early Thursday before rising to 25 degrees and 27-28 degrees during the day, the CWB forecast.
The stronger seasonal winds reversed warmer weather on Tuesday, when daytime highs around Taiwan hit 30-33 degrees, according to the CWB.
In addition to lower temperatures, the CWB said, Taiwan can also expect wet weather Wednesday, with the rainfall strongest in Keelung and northeastern costal areas.
The CWB has issued a heavy rain alert for Keelung and New Taipei cities and the advisory will stay in effect into Wednesday night.
A heavy rain alert indicates accumulated rainfall of 80 mm or more within a 24-hour period or rainfall of 40 mm or more in an hour.
The CWB also warned of strong winds in areas north of Tainan, in eastern Taiwan and the Hengchun Peninsula in the south, and in the Penghu, Kinmen and Matsu islands.
The bureau said the seasonal winds are expected to weaken starting Friday, and daytime highs should rebound to around 22 degrees in the north, 26 degrees in southern Taiwan and 27-28 degrees in the south.
Even warmer weather is anticipated for Saturday, with temperatures rising to 26-27 degrees in the north and 28-29 degrees in central and southern Taiwan.
Meanwhile, the Environmental Protection Administration (EPA) said the air quality in most of Taiwan should be "good" to "fair" Wednesday.