Taichung man gets deferred prosecution in e-liquid smuggling case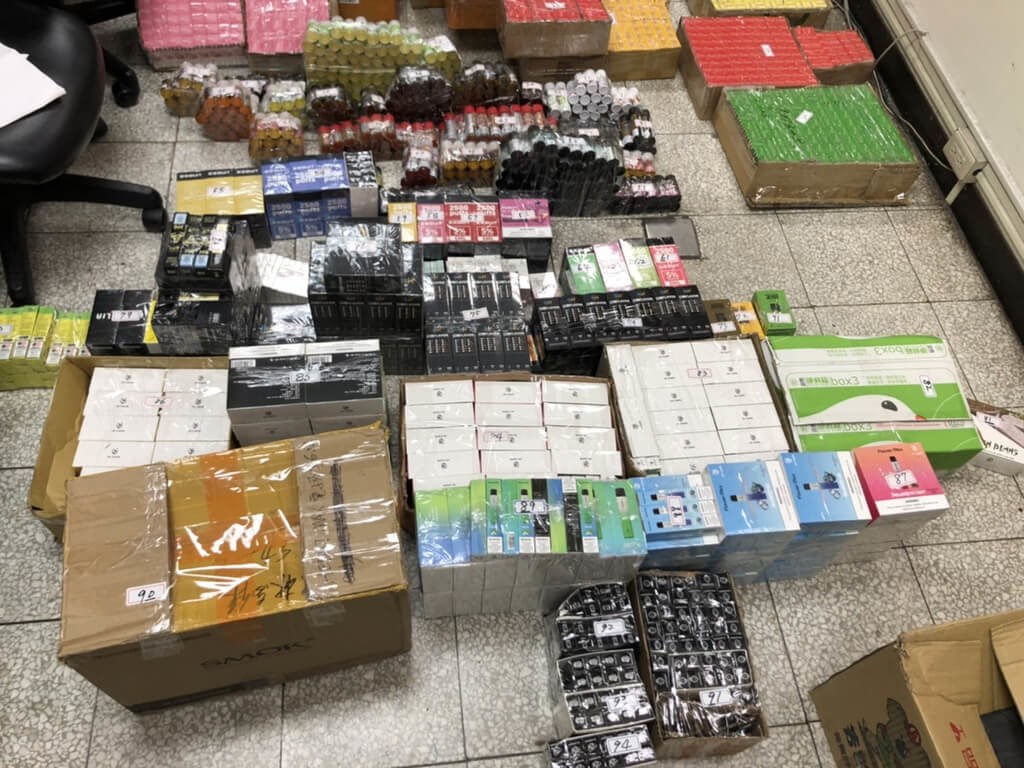 Taichung, Oct. 5 (CNA) Taichung police said Wednesday they have cracked a case of smuggling liquid for use inside e-cigarettes and that prosecution of the mastermind was deferred after the proceeds of his illicit activities were subject to confiscation.
The man, a 38-year-old Taichung resident identified by his family name Lin (林), had been turned over to Taichung prosecutors after police arrested him on suspicion that he violated the Pharmaceutical Affairs Act, Taichung police said in a statement.
Lin attempted to smuggle the e-liquid used in electronic cigarettes from China last year by concealing it as pet body wash packed in containers, with the e-liquid repackaged after arriving in Taiwan, the statement said.
Lin was found displaying and selling e-liquid vape pens when police conducted online patrols, which led to the discovery of 3,761 vape pens worth about NT$2.5 million (US$83,300) after police searched his house and warehouse in October 2021.
According to police, Lin's e-cigs vape pens came in nearly 100 flavors and were found to contain nicotine, a highly addictive chemical found in tobacco products that are illegal to sell in Taiwan without permission from the country's drug and controlled substance regulator.
Individuals caught selling, supplying or displaying e-cigs are subject to a sentence of up to 7 years and a possible fine of under NT$50 million based on the Pharmaceutical Affairs Act.