Free flu vaccination program begins; 6.3 million doses available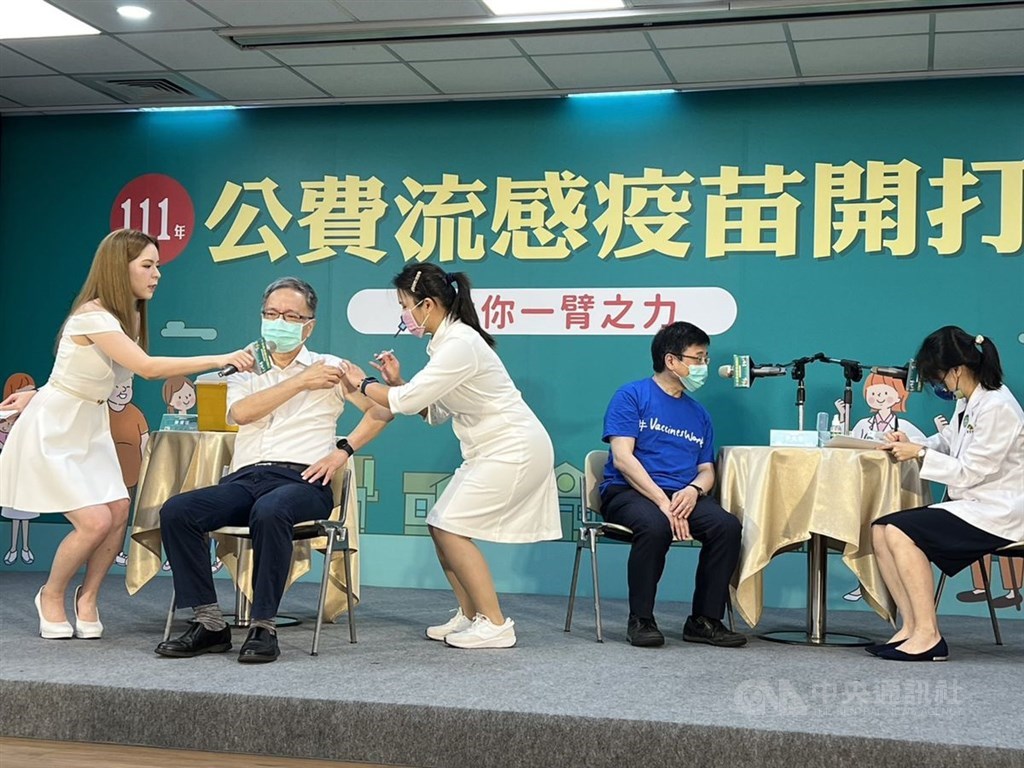 Taipei, Oct. 1 (CNA) Taiwan launched its annual free influenza vaccination program at hospitals and other medical facilities across the country on Saturday, rolling out 6.3 million doses this year.
As it has been doing in recent years, Taiwan started the free vaccination program ahead of the annual flu season, which usually begins in November and peaks around February the following year before winding down in March.
Phase 1
The vaccination program is being implemented in two phases, starting with minors 6 months old to senior high school level; seniors aged 65 and over; medical workers; people with high-risk, chronic, rare, or serious diseases or severe injuries; pregnant women; parents of babies under 6 months old; and employees at preschools and childcare centers.
In this first phase, the free vaccines will also be available to nursing home residents and workers, medical and public health personnel, people working in the poultry or livestock farming sector, and animal quarantine personnel, the Centers for Disease Control (CDC) said.
At a press event, Health Minister Hsueh Jui-yuan (薛瑞元) and CDC Director-General Chou Jih-haw (周志浩) urged all eligible persons to get the free vaccine, saying it can help prevent serious complications caused by influenza.
Chou said that while the number of flu cases in Taiwan had declined in the past two years during the COVID-19 pandemic, there seemed to have been an uptick in recent weeks.
Phase 2
Meanwhile, when the second-phase rollout of the flu vaccine begins on Nov. 1, people aged 50-64 will be eligible to get a free shot, according to the CDC.
It said flu shots can be given at the same time as other vaccines, including COVID-19 vaccines, but they should not be on the same limb.
Those eligible for the free flu vaccine are advised to make an appointment at a hospital or clinic, the CDC said, adding that relevant information can be obtained on the CDC website, at local health departments, or via the government's 1922 health hotline.
Related news
Sept. 29: Taiwan to lift entry quarantine, reopen to all visitors Oct. 13
Sept. 29: Measures to lift Taiwan's border controls take effect
Sept. 23: Taiwan's mask mandate to be lifted gradually: CECC
Sept. 20: CECC cautions of dual threat from COVID-19, flu this winter