Fenglin-Yuli train services in eastern Taiwan resume after earthquake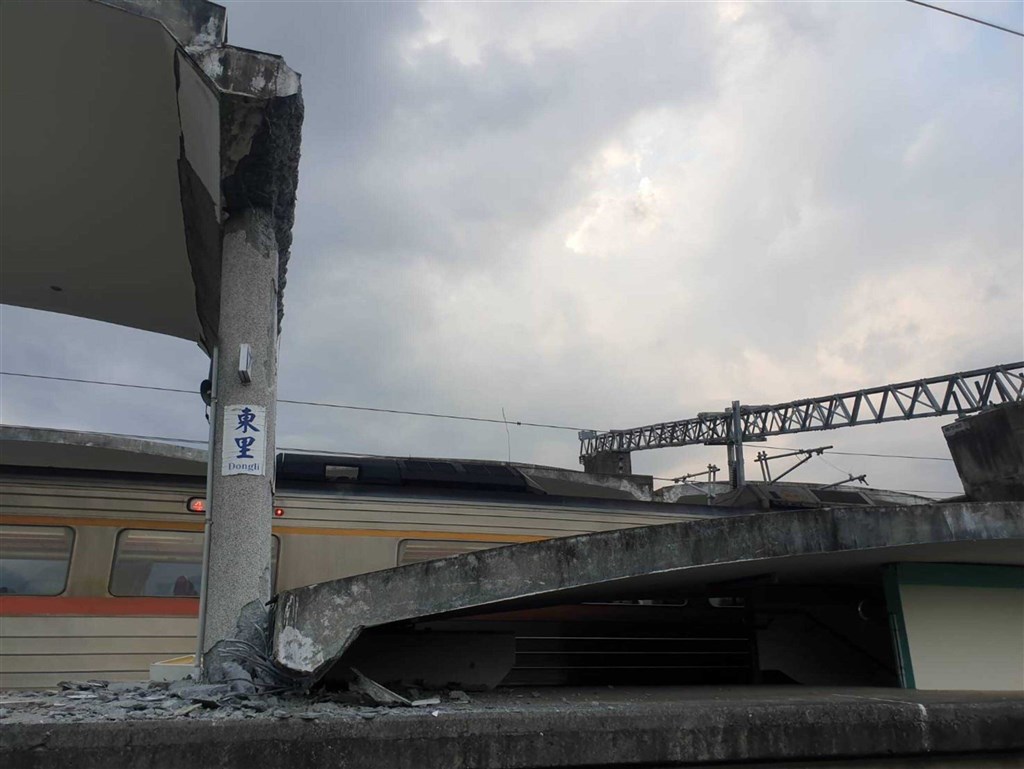 Taipei, Sept. 30 (CNA) Train services between Fenglin and Yuli stations in eastern Taiwan's Hualien County resumed on Friday, after the completion of repairs to railway infrastructure following severe damage caused by a series of earthquakes that struck the region earlier this month, the state-run train operator said.
As a result, the only railroad section still closed due to the temblor is stretch of track between Yuli and Fuli stations to the south, near the county border with Taitung, according to Taiwan Railways Administration (TRA).
It is expected that the 18.8 kilometer Yuli-Fuli section of the Eastern Trunk Line will resume normal operations by the end of the year, the TRA said.
Until then, passengers traveling on that section have to take replacement buses from 6:30 a.m. to 10 p.m., which operate every 15 minutes and charge the same fare as local trains, according to the TRA.
However, a bus journey between the two stations is about 50 minutes, compared with 26 minutes by train.
Train services between Hualien and Taitung had been suspended since Sept. 18 after a series of earthquakes -- the strongest one measuring magnitude 6.8 on the Richter scale -- damaged overhead power lines, tracks, several railway bridges and other equipment, the TRA said.
Services between Hualien-Fenglin and Fuli-Taitung sections returned to normal on Sept. 22, it added.
Related News
Sept. 21: Train services hit by earthquakes in eastern Taiwan to partially resume
Sept. 19: Bus services launched after quake damages railway in eastern Taiwan
Sept. 18: Series of earthquakes in Taiwan leave 1 dead, 79 injured