CORONAVIRUS
/
Taiwan to conditionally scrap 3-day quarantine for arriving travelers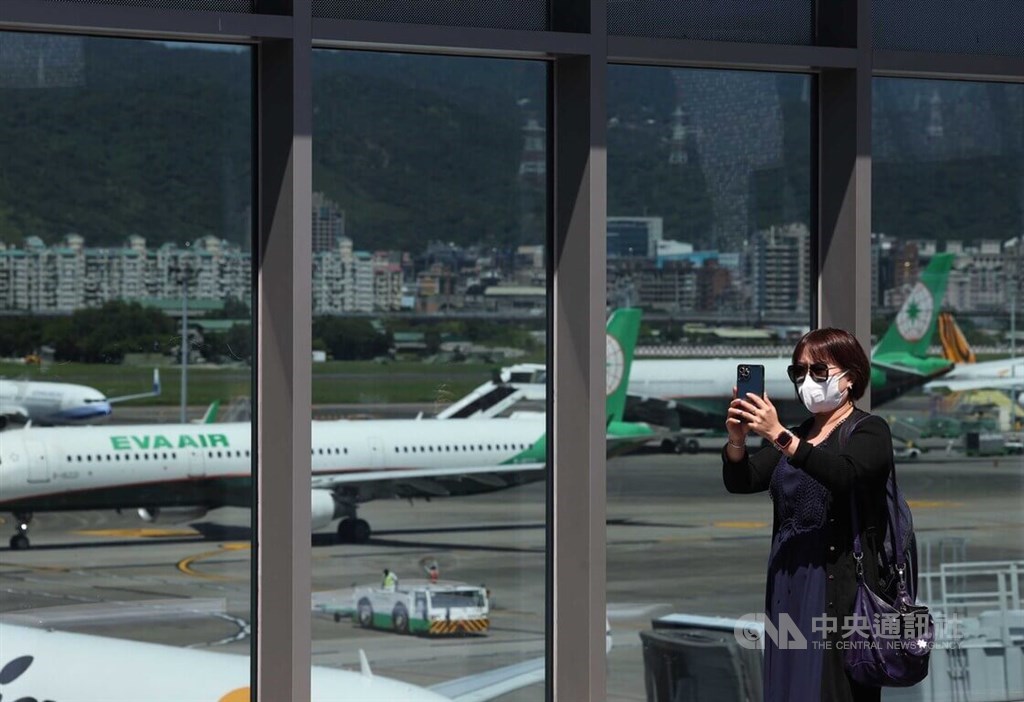 Taipei, Sept. 22 (CNA) Taiwan's Cabinet on Thursday approved a plan to lift its quarantine mandate for all arriving travelers next month, once the COVID-19 situation in the country does not escalate, and to reopen the borders to all visitors.
Those regulations are likely to take effect on Oct. 13 as part of a phased easing of border controls, which will start in late September with the removal of the COVID-19 PCR testing requirement on arrival, Cabinet spokesperson Lo Ping-cheng (羅秉成) said at a news conference.
First phase (Sept. 29)
Instead of the mandatory PRC test, arriving travelers will be provided with four rapid antigen home test kits, with effect from Sept. 29, Lo said, citing Premier Su Tseng-chang (蘇貞昌), after a weekly Cabinet meeting.
During that first phase of lifting border controls, the weekly limit on arriving visitors will also be increased, from the current 50,000 to 60,000, Lo said.
In that period, however, the borders will remain closed to visitors who are not eligible for visa-free entry, except in cases where special permission is obtained to visit Taiwan, according to Lo.
In the three-week period between now and Oct. 13, meanwhile, the "3+4" quarantine rule will remain in place, which means arriving travelers will still have to quarantine for three days and observe four days of "self-initiated epidemic prevention," he said.
During the "self-initiated epidemic prevention" period, individuals are allowed to go out, provided that they first take a rapid test and obtain a negative result. 
However, the rule will be relaxed slightly, starting Sept. 29, allowing people to quarantine in a residence occupied by others, once the traveler has a room of their own with an en suite bathroom, according to Lo.
Currently, people are only allowed to quarantine at a designated hotel, or at home if they are the sole occupant of the residence or arrived in Taiwan with the other occupants.
● Taiwan's new COVID-19 policies taking effect Sept. 1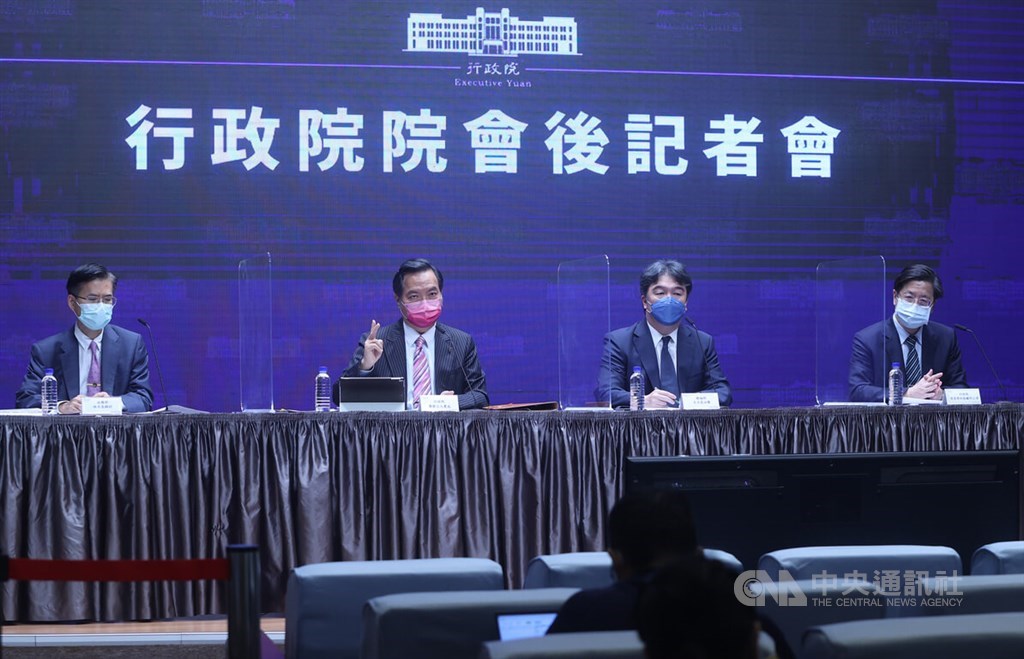 Planned second phase
Lo said that under the plan approved by the Cabinet, the government will observe the COVID-19 situation in the country for the next week, after which it will put forth the second-phase proposals for public review.
If there is no escalation of the COVID-19 situation over the next three weeks, the quarantine mandate will be lifted, and starting Oct. 13, arriving travelers will need only to observe seven days of "self-initiated epidemic prevention," he said, referring to the proposed policy dubbed "0+7."
In addition, visitors from countries that are not part of Taiwan's mutual visa-waiver program will again be allowed entry, and the weekly cap on arrivals will be raised to 150,000, which will include tour groups, which until then will be barred from entry under current border control regulations, Lo said.
At the press conference, Victor Wang (王必勝), head of the Central Epidemic Command Center (CECC), said the CECC will be gauging the COVID-19 situation in Taiwan over the next week.
If the daily number of confirmed cases remains high or starts rising again, the quarantine requirement for arriving travelers will be retained, he said.
In a radio interview earlier in the day, Wang said the mask mandate in Taiwan may be lifted gradually for outdoors and for some indoor spaces but will remain in place for crowded areas such as the mass rapid transit systems.
The CECC will specify where masks must be worn, rather than list situations in which they are not required, he said, adding that the mask policies in Singapore and Japan might be good models for Taiwan.
Related News
Sept. 22: Foreign business groups welcome Taiwan's plan to end quarantine mandate
Sept. 22: Taiwan receives second batch of Novavax vaccine
Sept. 19: Taipei, Kaohsiung to roll out second-generation Moderna vaccine Sept. 24
Sept. 13: Japan to relax entry rules for Taiwan citizens from Sept. 14
Sept. 2: Taiwan grants EUA for 2nd-generation Moderna COVID-19 vaccine
Aug. 28: Taiwan begins rollout of Pfizer-BNT vaccines for young children
Aug. 24: Omicron subvariant-induced outbreak forecast to peak earlier: CECC
Latest COVID-19 rules
Sept. 29: Taiwan's new COVID-19 protocols for arriving passengers
Sept. 8: Taiwan to ease COVID-19 in-person class suspension rules
Sept. 5: Taiwan to resume visa-free entry for multiple countries from Sept. 12
Sept. 1: Taiwan's new COVID-19 protcols, '3+4' policy taking effect Sept. 1
Taiwan's eased border controls in 2022
● Taiwan to ease rules for last four days of arrival COVID-19 protocol in September
● Taiwan raises weekly arrivals cap (Aug. 22)
● Taiwan lifts pre-flight PCR test requirement for all arriving travelers on Aug. 15
● Taiwan to reopen borders to some foreign students on Aug. 1: MOE
● Taiwan allows entry of 6 groups of foreign nationals on July 25
● Taiwan raises weekly arrivals cap, loosens pre-entry PCR requirement on July 7
● Taiwan introduces '3+4' quarantine policy for arriving travelers on June 15
Recent cases
Sept. 22: Taiwan records 46,902 new COVID-19 cases, 39 deaths
Sept. 21: Taiwan records 46,902 new COVID-19 cases, 39 deaths
Sept. 20: Total number of COVID-19 cases in Taiwan exceeds 6 million
Sept. 19: Taiwan reports 28,210 new COVID-19 cases, 31 deaths
Sept. 18: Taiwan reports 39,569 new COVID-19 cases, 39 deaths
View All