CORONAVIRUS
/
CECC cautions of dual threat from COVID-19, flu this winter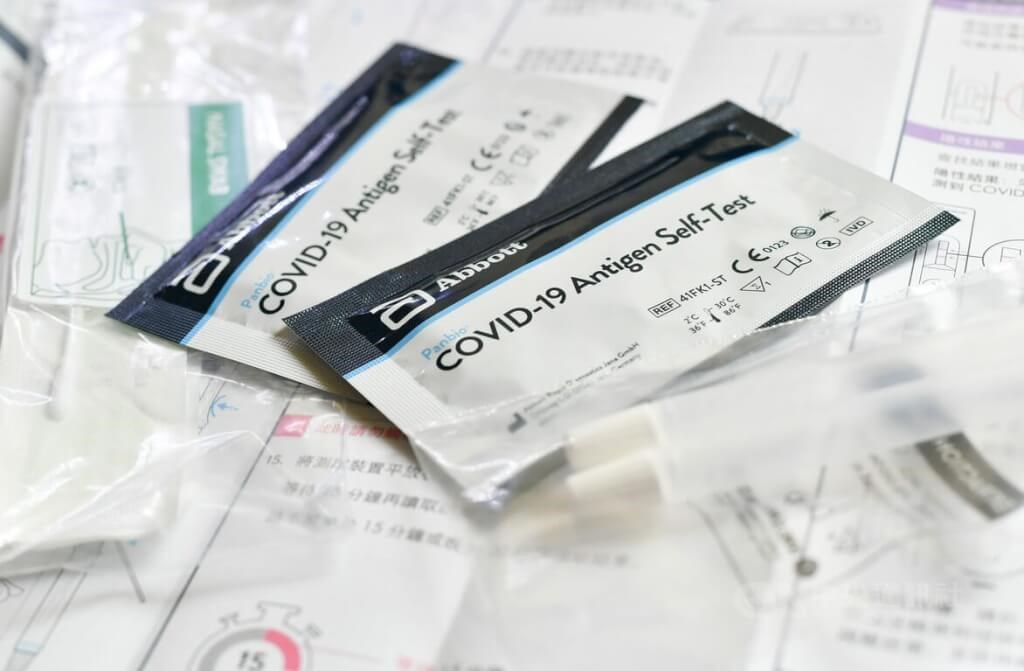 Taipei, Sept. 20 (CNA) The Central Epidemic Command Center (CECC) on Tuesday urged people to remain vigilant about personal hygiene amid concerns Taiwan could face a COVID-19 resurgence and flu outbreak in winter, with the latter expected to be severe this year.
People should wear masks and wash their hands properly to avoid both respiratory diseases, CECC spokesman Chuang Jen-hsiang (莊人祥) said at a press briefing, adding that free flu vaccine shots for vulnerable groups will be available starting Oct. 1.
Chang's comments came after Huang Li-min (黃立民), superintendent of National Taiwan University Children's Hospital, warned flu season could be particularly severe this year because COVID-19 control measures have limited people's exposure to the virus flu for a long time, driving natural immunity down.
Huang predicted 3 million to 4 million people in Taiwan, or 15 percent to 20 percent of the population could contract flu this winter, with some simultaneously catching COVID-19.
In response, Chuang said a flu surge is possible after Taiwan gradually opens its border in the coming months.
Chuang also suggested people with respiratory infection symptoms should first use a COVID-19 rapid test and go to a doctor to receive treatment for flu if the result is negative, adding that currently no company has applied to sell flu rapid tests for family use.
Individuals who contract COVID-19 and flu can take both medications at the same time, but as many are also likely to suffer from chronic illnesses, they should first seek advice on adjusting their existing medication, the CECC said.
Update
Oct. 1: Free flu vaccination program begins; 6.3 million doses available
Related news
Sept. 29: Taiwan to lift entry quarantine, reopen to all visitors Oct. 13
Sept. 29: Measures to lift Taiwan's border controls take effect
Sept. 28: Taiwan to kick off annual flu vaccination campaign on Oct. 1
Sept. 23: Taiwan's mask mandate to be lifted gradually: CECC
Sept. 19: Taiwan's latest COVID-19 wave forecast to peak in late September
Sept. 19: Taipei, Kaohsiung to roll out second-generation Moderna vaccine Sept. 24
Latest COVID-19 rules
Sept. 29: Taiwan's new COVID-19 protocols for arriving passengers
Sept. 8: Taiwan to ease COVID-19 in-person class suspension rules
Sept. 5: Taiwan to resume visa-free entry for multiple countries from Sept. 12
Sept. 1: Taiwan's new COVID-19 policies taking effect Sept. 1
Sept. 1: Taiwan's new COVID-19 screening rules for hospital admission
Recent cases
Sept. 20: Total number of COVID-19 cases in Taiwan exceeds 6 million
Sept. 19: Taiwan reports 28,210 new COVID-19 cases, 31 deaths
Sept. 18: Taiwan reports 39,569 new COVID-19 cases, 39 deaths
Sept. 17: Taiwan reports 39,628 new COVID-19 cases, 40 deaths
Sept. 16: Taiwan reports 41,430 new COVID-19 cases, 46 deaths
View All