Train services in eastern Taiwan disrupted by Sunday earthquakes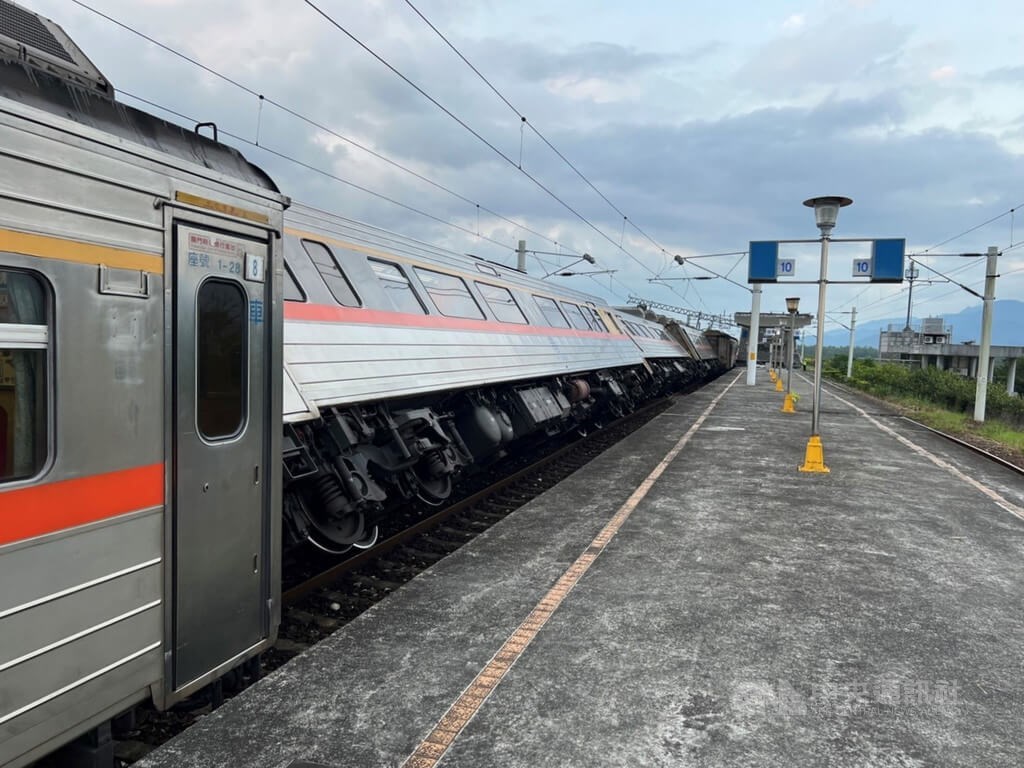 Taipei, Sept. 18 (CNA) Train services between Hualien and Taitung stations have been suspended after a series of earthquakes struck the two eastern counties on Sunday, according to the state-run Taiwan Railways Administration (TRA).
In a statement, the TRA said that a Tze-chiang limited express derailed after it was struck by falling debris at Dongli Station in Hualien's Fuli Township, while northbound and southbound lines between Dongli and Dongzhu stations in Fuli had suffered track damage.
A maintenance engine was also derailed between Dongli and Dongzu, while the power cables over the tracks between Fuyuan and Ruisui stations in Hualien's Ruisui Township were damaged after a utility pole collapsed, according to the TRA.
Part of a railway bridge crossing the Wai'li River north of Wanrong Station in Hualien's Fenglin Township was also damaged, the TRA added.
Passengers affected by the disruption can take northbound train services from Hualien or southbound services from Taitung to travel to their destinations on the round-the-island railway network instead, the train operator said.
They can also use the ticket for future services within the next 12 months for free if they encountered delays of two hours or longer, it said.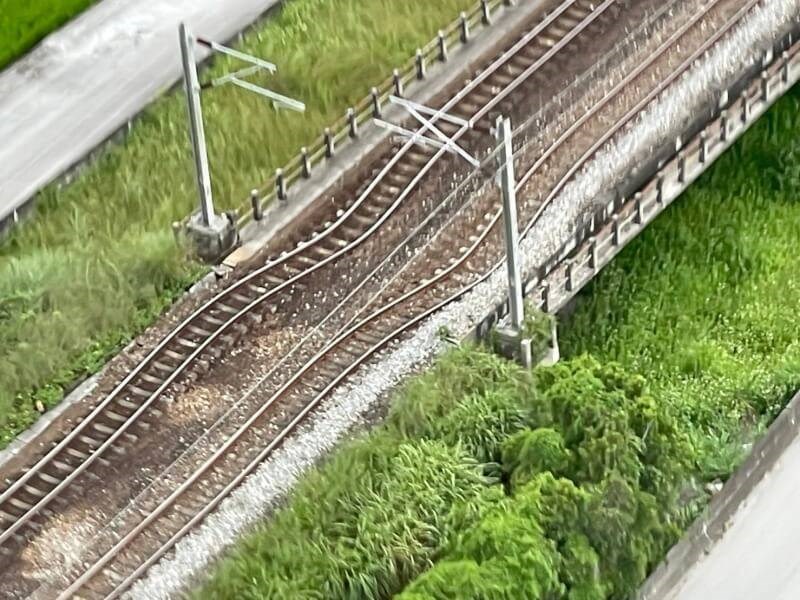 A magnitude 6.8 earthquake struck Chishang Township in Taitung County at 2:44 p.m. Sunday, following several temblors, mostly in the southeastern county, between Saturday night and Sunday morning, according to the Central Weather Bureau's Seismological Center.
The southern townships of Hualien County were also hit by several earthquakes, including one that registered 5.8 on the Richter scale at 5:39 p.m. that day, according to the Seismological Center.
The magnitude 6.8 earthquake, which was felt as far as the Penghu Islands in the Taiwan Strait, led to the temporary suspension of the high-speed rail services south of Miaoli Station, according to Taiwan High Speed Rail Corp.
All high-speed rail services have returned to normal at 5:44 p.m., the company said.
Update
Sept. 30: Fenglin-Yuli train services in eastern Taiwan resume after earthquake
Sept. 21: Train services hit by earthquakes in eastern Taiwan to partially resume
Sept. 19: Taiwan's injury toll rises to 164 from weekend earthquakes
Sept. 19: Contingency bus services launched after quake damages railway in eastern Taiwan
Sept. 19: Over 70 aftershocks follow 6.8-magnitude earthquake in eastern Taiwan
Related News
Sept. 18: Series of earthquakes in Taiwan leave 1 dead, 79 injured
Sept. 18: Tsai calls on public to stay vigilant of aftershocks in wake of quake
Sept. 18: Earthquake brings down bridge, derails train in eastern Taiwan
Sept. 18: Dozens of temblors follow Saturday's Taitung earthquake
Sept. 17: Strong quake causes partial building collapse, interrupts rail transport