CORONAVIRUS
/
Taiwan receives 1,728 Evusheld doses for immunocompromised people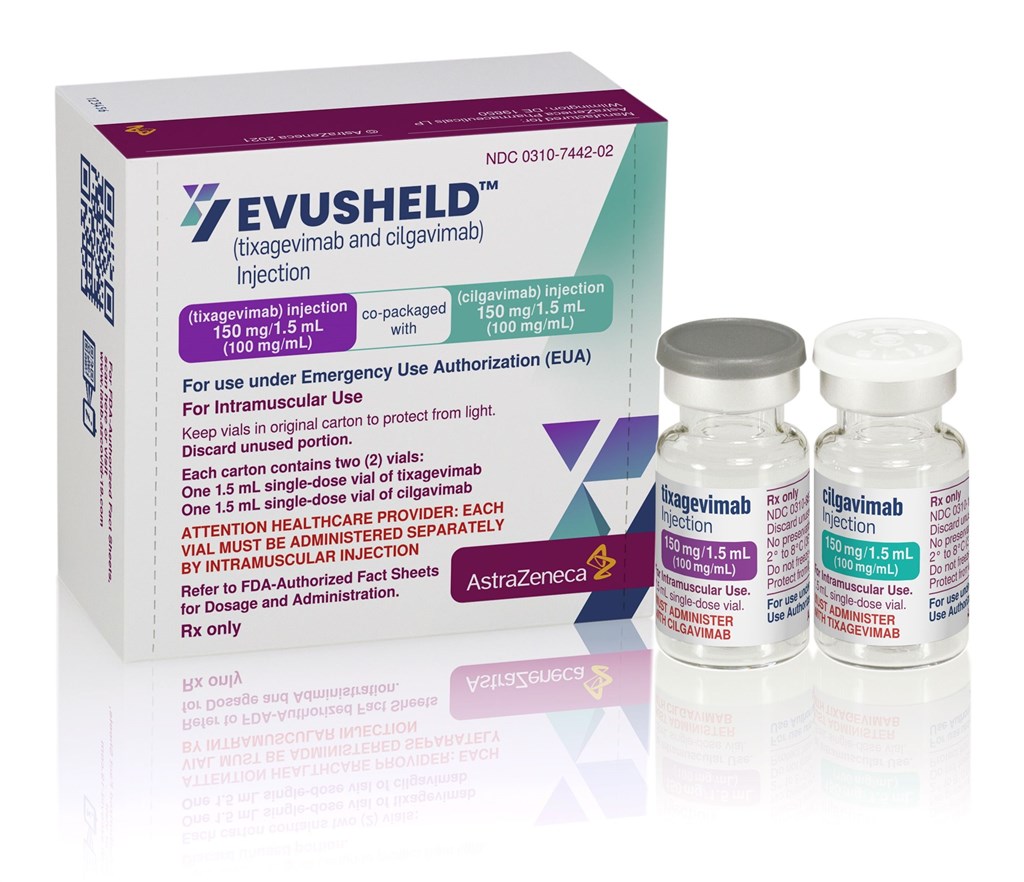 Taipei, Sept. 8 (CNA) Taiwan has purchased 10,000 doses of Evusheld to provide protection to immunocompromised people at high risk of contracting severe COVID-19, with the first shipment of 1,728 doses having already arrived in the country, according to the Central Epidemic Command Center (CECC) Thursday.
The 1,728 doses of Evusheld, a combination of two monoclonal antibodies -- tixagevimab (AZD8895) and cilgavimab (AZD1061) -- developed by AstraZeneca arrived in Taiwan on Tuesday and will be delivered to medical centers and regional hospitals for conditional use starting Thursday, where they will undergo medical evaluation to determine their safety and efficacy, CECC head Victor Wang (王必勝) said.
Evusheld is a preventive antibody therapy that has shown neutralizing activity against the Omicron BA.2, BA.2.12.1, BA.4, and BA.5 subvariants and is authorized for emergency use as a pre-exposure prophylaxis for COVID-19.
The monoclonal antibodies have received emergency use authorization (EUA) in the United States, France, the United Kingdom, Australia and several countries in Europe as a preventive tool for individuals who cannot get vaccinated or immunocompromised patients before they are exposed to COVID-19.
The Centers for Disease Control has included Evusheld as a recommended drug in its guidelines for clinical management of infection from SARS-CoV-2, the coronavirus that causes COVID-19, and the Evusheld doses will be stored in medical centers and some regional hospitals to be used for eligible people, including patients with congenital immunodeficiencies, the CECC said.
However, the CECC noted that timely vaccination against COVID-19 is still the most effective measure for preventing infection, saying that Evusheld cannot replace vaccination.
As of Wednesday, 93.1 percent of the eligible Taiwanese population had received at least one COVID-19 dose, while 87 percent had gotten two shots and 73.3 percent had received a first booster shot.
About 9.8 percent of the population has received a second booster shot, including 34.9 percent of those aged 65 and above, CECC statistics showed.
Related News
Sept. 8: Two Taiwan-made Chinese medicine formulas inhibit COVID-19, small study finds
Sept. 8: Taiwan's ACIP head thinks it's time to end quarantine for arriving travelers
Sept. 7: Taiwan eyeing late September for rollout of updated COVID vaccines
Sept. 2: Taiwan grants EUA for 2nd-generation Moderna COVID-19 vaccine
Aug. 28: Taiwan begins rollout of Pfizer-BNT vaccines for young children
Aug. 24: Omicron subvariant-induced outbreak forecast to peak earlier: CECC
Recent cases
Sept. 8: Taiwan reports 35,124 new COVID-19 cases, 29 deaths
Sept. 7: Taiwan reports 41,296 new COVID-19 cases, 26 deaths
Sept. 6: Taiwan reports 36,707 new COVID-19 cases, 21 deaths
Sept. 5: Taiwan reports 24,103 new COVID-19 cases, 31 deaths
Sept. 4: Taiwan reports 34,358 new COVID-19 cases, 35 deaths
View All