Ex-SET TV host faces breach of trust charge over wild animal imports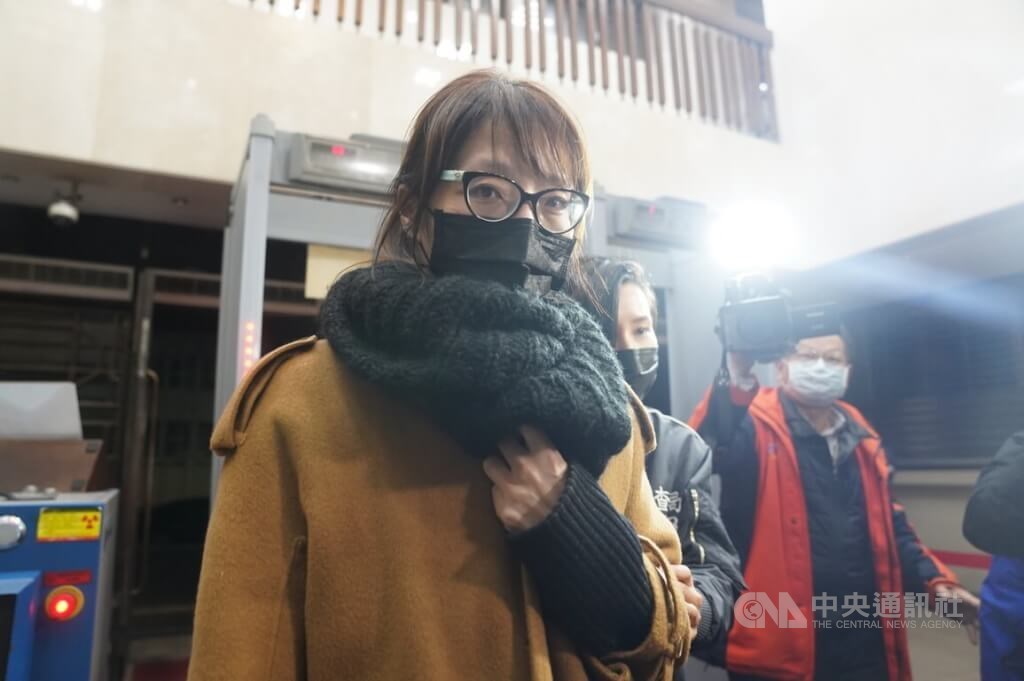 Taipei, Sept. 8 (CNA) Taipei prosecutors on Thursday indicted former SET TV host Lee Tian-yi (李天怡) and two others for making illegal profits by inflating the costs of bringing wild animals from Africa to Taiwan for a local zoo.
Lee Tian-yi, her husband Kuo Jen-chieh (郭人杰) and a friend, Tony Lee (李吳達), were charged with breach of trust in relation to a contract Tony Lee's company signed with Chang Rong-hua (張榮華), owner of Wanpi World Safari Zoo, in July 2020, the Taipei District Prosecutors Office said in the indictment.
The prosecutors also issued an arrest warrant for Michael Sun (孫耀亨), a Taiwanese-South African attorney who served as the Member of the Mayoral Committee (MMC) for public safety in Johannesburg City Government and is currently a councilor in the city, for his involvement in the case.
After Chang, who is general manager of SET Group, took over the zoo in Tainan in early 2020, he asked Lee Tian-yi for help importing African wildlife because he believed her to have connections in Africa as she often traveled to the continent for her TV program, prosecutors said.
Lee rose to fame as a TV presenter hosting The Borderless World, a weekly program on SET Group channels that focuses on in-depth reporting of international news and was widely praised for many years.
She resigned as a presenter in February after being questioned by prosecutors in relation to the case.
With the help of Sun, Tony Lee, a Taiwanese businessman based in Africa, set up a registered company to export animals in the Seychelles, East Africa, and then signed a contract with Chang in 2020 to import giraffes, zebras and other animals into Taiwan, after Lee introduced the two, according to the indictment.
Following the signing of the contract, which was worth US$5.46 million, Chang paid 71 percent of the amount as advance payment and provided an additional US$890,000 for the establishment of the company, it said.
However, in August the next year, Chang decided to cancel the purchase after animal rights groups in Taiwan voiced concern that the planned importation would encourage poaching and threaten the wildlife population.
Chang's staff had previously asked Tony Lee to provide licenses or permits required to export the animals, but he was unable to do so and when Chang's staff talked to Lee Tian-yi about the case, her remarks raised their suspicions, prosecutors said.
Chang's staff reported the case to Taiwan Taipei District Prosecutors Office earlier this year, leading to the investigation.
According to the prosecutors' investigation, Sun initially quoted US$3,500 to import a giraffe and US$1,500 for a zebra in his report to the company in the Seychelles, but later raised the price to US$12,000 and US$3,500.
Lee Tian-yi, Kuo, and Tony Lee then decided to quote a price of NT$60,000 for a giraffe and US$15,700 for a zebra to Chang, but the price later agreed under the contract was US$54,000 and US$14,000, the prosecutors said.
The prosecutors also found that part of the US$890,000 was shared by the four suspects in March last year as shareholder dividends, with Sun receiving US$264,000, Tony Lee US$262,000 and Lee Tian-yi and her husband US$250,765.
According to the prosecutors, the actions of the suspects constituted a criminal breach of trust as they artificially inflated the cost of importing the animals and engaged in profiteering.