JOB SCAM
/
Woman detained in NT$100,000-per victim Cambodia fraud ring case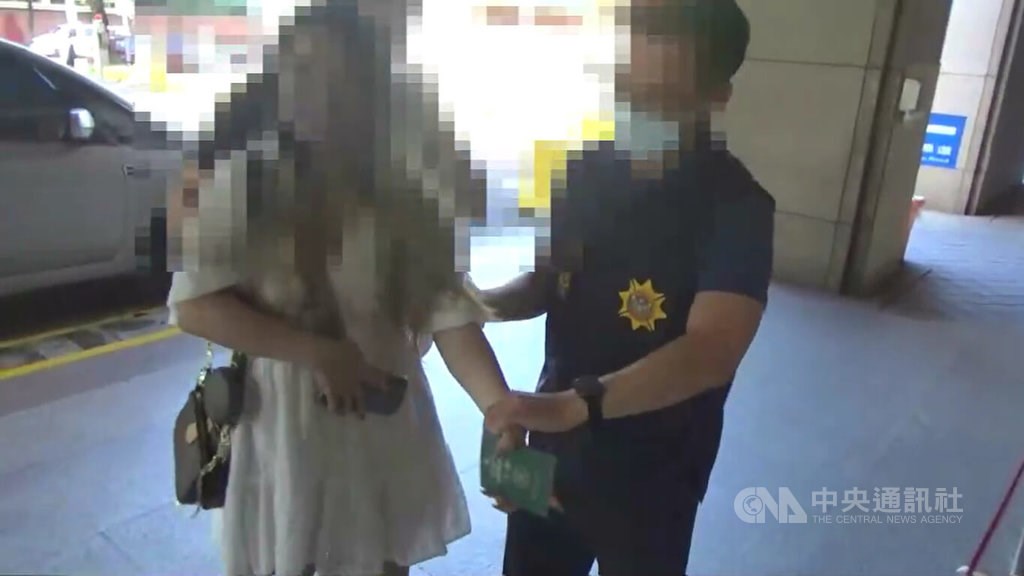 Taipei, Aug. 17 (CNA) A woman suspected of receiving NT$100,000 (US$3,336) per person to dupe individuals into working for a Cambodia-based fraud ring was detained and held incommunicado by a court in Changhua Wednesday.
According to prosecutors, the suspected ringleader, a woman surnamed Chang (張), was arrested along with three others following police raids in Taipei, Taichung, and Kaohsiung on Monday.
Prosecutors said that Chang and her accomplices used fake job postings and the promise of high salaries to lure individuals to Cambodia, where they were then held against their will and forced to take part in criminal activity.
A preliminary investigation has found that the ring led by Chang had arranged for nearly 50 Taiwanese people to go abroad since May, police said, adding that Chang's operation received NT$100,000 per individual sent to Cambodia and a reward of between NT$10,000 and NT$16,000 for each person sent to Thailand.
However, police have not disclosed who was paying Chang's group to recruit individuals in Taiwan.
Police said that a woman surnamed Wang (王) who Chang's group had lured to Cambodia has been ordered to pay a NT$400,000 ransom in order to secure her release.
In a separate case, six people were arrested in Hsinchu on Monday on suspicion of human trafficking.
A woman in her 20s who was found confined in one of the suspect's homes displayed signs of physical abuse and was set to be trafficked to Thailand in the coming days, according to local prosecutors.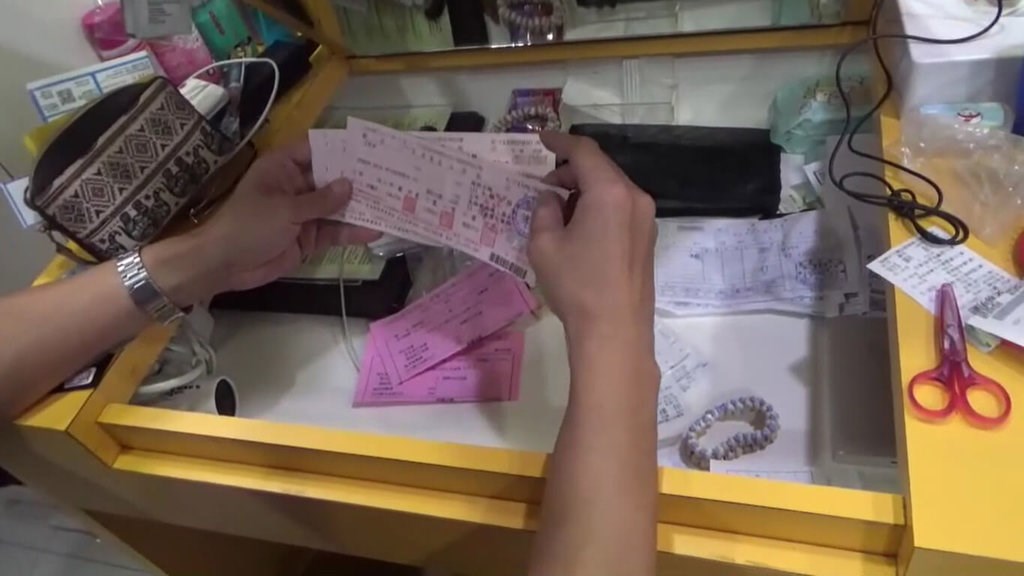 The arrests are just the most recent in a spate of cases related to individuals being lured to Cambodia and Thailand to work for organized crime groups through fake job adverts.
There have been reports of at least one death, involving an Indigenous man in Hualien who traveled to Sihanoukville, Cambodia in June.
According to Democratic Progressive Party Legislator Saidhai Tahovecahe (伍麗華), the man's family was informed on Aug. 5 that he had died on Aug. 1 due to drug and alcohol abuse.
His parents received a photo of their deceased son showing only his head and neck, Saidhai said, adding that it is believed he may have died as a result of having his organs removed.
According to an anonymous police source, those recruited to work for Chinese-run organized crime groups in the Cambodian city of Sihanoukville are often beaten and enslaved if they do not perform satisfactorily.
Cabinet spokesperson Lo Ping-cheng (羅秉成) said Wednesday that there had been over 300 cases of people reporting that their family members or friends had been recruited for such criminal operations in Cambodia.
Among the cases, most were recruited to work in telecoms scams in Cambodia and one victim was trafficked for sexual exploitation, Lo said.
The number of Taiwanese going to Cambodia in the first five months this year was 4,981, with over 1,100 people per month from March to May, which the Ministry of Foreign Affairs (MOFA) said was unusual considering the limited exchanges between the two countries.
From June 21 last year to Aug. 10 this year, there were 222 cases of Taiwanese leaving for Cambodia for work who ended up being falsely imprisoned, according to the Taipei Economic and Cultural Office (TECO) in Ho Chi Minh City, Vietnam, which is in charge of Cambodia affairs.
Among the 222 cases, 51 people have returned to Taiwan, TECO said.
Earlier Wednesday at a news conference in the Legislature in Taipei, Kuomintang (KMT) caucus whip Tseng Ming-chung (曾銘宗) spoke via video conferencing with fellow lawmakers who arrived in Cambodia on Monday seeking to free Taiwanese held against their will in the country.
KMT lawmaker Cheng Cheng-chien (鄭正鈐), who is leading the delegation, urged the MOFA and TECO to set up helplines on Facebook, Line, and Instagram in both Mandarin and Cambodian as soon as possible.
The opposition lawmakers also called on MOFA to increase staff size at TECO in Ho Chi Minh City to speed up rescue efforts as they said Tuesday that the office had only one person handling suspected human trafficking cases in Cambodia.
According to MOFA, an emergency rescue task force has been established at TETO in Ho Chi Minh City since May and is led by TECO Director-General Han Kuo-yao (韓國耀).
In a statement in response to the KMT lawmakers, MOFA said it will adjust its manpower at TECO to enhance capacity if necessary and will further strengthen cooperation with Cambodian police and judiciary authorities to tackle the issue.
Update
Aug. 19: 67 arrested on Southeast Asia human trafficking-related charges: police
Aug. 18: 333 Taiwanese job scam victims remain trapped in Cambodia: Cabinet
Related News
Aug. 16: Alarmed by job scams, job bank removes 179 overseas job postings
Aug. 16: Prosecutors in Changhua detain two over Cambodia human trafficking operation
Aug. 16: Man repatriated from Thailand arrested on suspicion of human trafficking
Aug. 15: 9 Taiwanese victims of Cambodia job scam brought home
Aug. 15: KMT aims to set up initiative to rescue Taiwanese victims in Cambodia
Aug. 11: Taiwan forms task force to help Taiwanese trafficking victims in Cambodia
Aug. 9: Prosecutors detain two over Dubai human trafficking operation
Aug. 8: Thousands of Taiwanese may be trafficking victims in Cambodia: Police
View All